Member network
We are proud to have established strong relationships with a number of key global, national and regional players in communications.
Founding members
Listed below are our founding members by membership type.
Associate members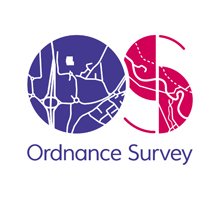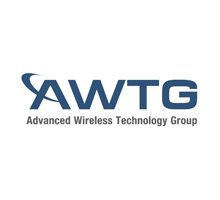 Small enterprise technology members
Absolute Validation
AccelerComm
AceAxis
Blu Wireless Technology
Boundless Networks
Cambridge Broadband Network CBNL
Cambridge Comms Sys Ltd CCSL
Cardinality
Consult Hyperion
Countrywide Telecoms
Daly International (UK) Ltd
Eirtec.
Electronic Media Services
Epitomical
Estatom
Fantastec
Filtronic
Focalpoint
Horsebridge Networks
Indigo Telecom Ltd
Iwireless
Lime Microsystems
Link Microtek Limited
LS telecom UK Ltd
Megron Tech Limited
MixUp Reality
MAC ltd
NextG-Com
Nextgenaccess
Paremus
Phoelex
Plum Consulting
pureLiFi
PSNOL.
Polystream
Quortus
Real Wireless
Shields Environmental Ltd
Spry Fox Networks
Swann Group Ltd
Tardis Plc
Tethir
2IC World
Telerail
Tencastle
Zeetta.
Small and medium enterprise members
2IC World
Absolute Validation Ltd
Accelercomm
AceAxis
BlueWireless Technology
Company Wireless Coverage
Cambridge Broadband Network Ltd
Cambridge Comms Sys Ltd (CSSL)
Cardinality
Consult Hyperion
Countrywide Telecoms
Daly International
Eirteic
Electronic Media Services
EMTELLE
Epitomical Limited
ER3
Estatom
Filtronic
FocalPoint
Horsebridge Networks
Hughes Electronics
Indigo Telecom
Iwireless
Lime Microsystems
Link Microtek
Lstelecom
MATS
Megron Tech
Mix Up Reality
Mobile UK
Multiple Access Comms Ltd
NextG.com
NextGen Access
OpenCell
Paremus
Phoelex Limited
Plum Consulting
PNSOI
Polystream
Pure LiFi Ltd
Quortus
Real Wireless
Shields Env Ltd
Swann Group Ltd
Tardis Plc
Telerail
Tethir
Tencastle
Zeeta Networks
Becoming a member
We are keen to extend our collaboration network further as we define and develop the 5G framework. See more information about the benefits of becoming a member and how to join us.