Member network
We are proud to have established strong relationships with a number of key global, national and regional players in communications.
Associate members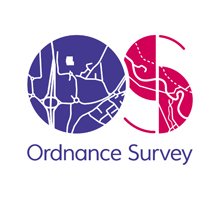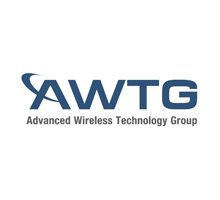 National and international collaborations
South Korean Government's Institute for Information and Communications Technology Promotion (IITP)
The University of Surrey and the South Korean Government form a Memorandum of Understanding partnership to work together on delivering cutting-edge 5G technology.
The collaboration leverages world-class 5G research and innovation in providing the foundation for next generation digital technology.
A formal signing of the agreement took place in September 2016 the Cabinet Office in London.
The 5GIC, which is the largest UK academic research centre dedicated to the development of the next generation of mobile and wireless communications, will collaborate with the South Korean Government's IITP in delivering 5G technologies.
Digital Greenwich
The University of Surrey's 5G Innovation Centre (5GIC) and Digital Greenwich, part of the Royal Borough of Greenwich announced in July 2016 a ground-breaking partnership that will deliver the technology that will underpin future smart cities.
The partnership leverages world-class 5GIC research and innovation, and will provide the foundation for next generation digital technology, standards and services in a smart city context.
University of Surrey's 5G Innovation Centre (5GIC) will provide the technological foundations on which Digital Greenwich can build testbeds and trials leading to commercial smart city solutions.
Digital Greenwich will host a 5G Smart City Incubator space for innovators and entrepreneurs to work on new technology that will link transport, mobility, logistics, energy, healthcare and education.
The partnership will leverage the facilities and expertise at both the University of Surrey in Guildford and Greenwich to deliver "smart" resource-efficient, low-carbon, healthy and liveable neighbourhoods within a city. The 5G standardised approach will provide the opportunity to scale solutions at wider city and national level.
Small enterprise technology partners
Blu Wireless Technology
Cardinality
CBNL
Epitomical
Estatom
Lime Microsystems
Paremus.
Small enterprise tech members
2iC
Absolute Validation
AccelerComm
AceAxis
BRtelecom
CCS
Consult Hyperion
Countrywide Telecoms
Daly International (UK) Ltd
Electronic Media Services
Gematech
Horsebridge Networks
Indigo Telecom Ltd
Iwireless
LS telecom UK Ltd
Megron Tech Limited
MixUp Reality
Multiple Access Communications Limited
Predictable Network Solutions Ltd
NextG-Com
Nextgenaccess
Phoelex
Plum Consulting
pureLiFi
Quortus
Real Wireless
RTTonline
Shields Environmental Ltd
Swann Group Ltd
Tardis
Telerail Networks Ltd
Tencastle
Zeetta.
Small enterprise apps members
This category of membership will be launched after our 5G testbed is both operational and adapted for 'open-use'.