Better for less
Improving productivity in the public services
Public sector performance has long been a controversial topic attracting significant attention. Performance can be defined narrowly as productivity (output/input) or more broadly as effectiveness (output/goal). Following the recent financial crisis the government accelerated the pace of reform; expanding the competition and choice agenda, and opening up public services to a range of new providers.

Experiments and participant information
We are currently conducting the candidate assessment study and the Higher Education Survey.
Our staff members
Professor Jo Blanden
Professor in Economics
Jo Blanden graduated from the University of East Anglia in 1998; she then studied for a Masters degree in Economics at University College London. From 2000 to 2005 she was a full-time researcher in the Centre for Economic Performance (CEP) at the London School of Economics and completed her PhD at UCL over this time. She joined the Department of Economics at Surrey in October 20...
Funding
This five-year study is fully funded under the Leverhulme Trust Research Leadership Award (refrence RL-2012-81) for the amount of £1 million.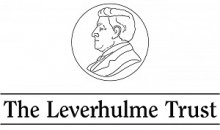 Stay connected
Latest tweets
@BetterforLess1