Executive education
Forming responsive thinkers, embracing fast-paced change. Our executive education works in collaboration with you to deliver tailored education that will inform effective organisational change.
The corporate challenge
Enterprises are facing new and ever-evolving challenges. From digital and physical technology, globalisation, shifting economics and social factors, businesses are finding themselves under significant demands to transform and adapt. 
How we can help you
We create bespoke executive programmes to make sure managers are ready to deliver products and services in an advancing digital age
We equip leaders with the ability to embrace this advancing environment and execute responses that are both appropriate and timely
Our courses provide an opportunity for collaborative discovery that blends research, education, problem-solving and brokering, directly focused on specific organisational challenges.
Our courses
Surrey Analytics Executive Education Programme
An introduction to data analytics and business analytics
3 – 5 June 2019
Surrey Business School's Department of Business Transformation is hosting a three-day education programme this June to provide a comprehensive introduction to Data Analytics and Business Analytics. Taught by leading academics and professionals with international reputations including Dr Wolfgang Garn, Dr Nick Ryman-Tubb, Dr Vikas Grover and Dr Masoud Fakhimi.
For more information on the programme contact Mark Simmons, Executive Education Coordinator.
Databases – structured query language
Big data – unstructured data
Machine learning, statistical learning
Artificial intelligence, computational intelligence
Linear and integer programming
Network models – transportation, minimum cost flow
Decision sciences – decision trees, game theory
Simulation – DES, queueing and inventory systems
On completion of the course you will be able to:
Demonstrate an ability to extract and analyse data for prediction and decision making
Solve optimisation problems for economics and the supply chain
Understand how to implement data-driven decisions and tools for business opportunities
Use database and software such as R for machine learning, Simul8 or Simio for discrete event simulations, Excel for economical optimisations and the SQL server for data aggregation queries.
Price
The following rates are for the entire course.
Commercial - individual - £800
Commercial - group of five - £3200
University of Surrey Staff - £300 
University of Surrey Students - £200 
University of Surrey Alumni - £500 
Book
You can book your place on this course through the online store.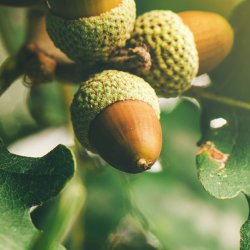 "All of it was useful. It has given an overall 'feel' for digital business improvements and has helped my confidence in that area."
Surrey County Council Employee
Contact us
Michelle Nsanzumuco, Executive Education Manager
Ben Shenoy, Director of Executive Education
Mark Simmons, Executive Education Coordinator