Graduate recruitment
We work with our industry partners to understand employers' individual recruitment needs. Our graduate talent pool can help them to meet their objectives.
Giving you the competitive edge
Improving the prospects of our students is paramount to what we do. We provide the skills and knowledge to set our students on course to succeed in business.
We provide the opportunity for students to seek out challenges, and to be enterprising and creative
We put an emphasis on transferable skills that prepare our graduates to be adaptable in a corporate environment
Our graduates have a strong grasp of modern technology and digital challenges facing businesses today
The majority of business students complete a Professional Training placement in industry, this ensures they are work ready and make an impact from day one
Our business students have the attributes and mindset to tackle the challenges of tomorrow's business environment, they bring a fresh perspective.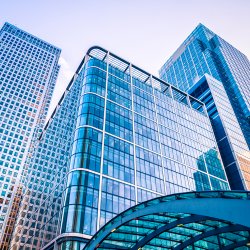 "HSBC policy is to recruit and retain the best possible people, and the bank currently operates a number of successful graduate recruitment campaigns across the UK. One of our partners is the University of Surrey."
Head of GITB IT Management Services, HSBC
How can we help you to recruit the greatest talent?
To reach the very best student talent at key points in your recruitment cycle, plan your campus engagement.