Radiation Detectors
The group's research focus is on the characterisation and development of wide band gap semiconductor and scintillator materials that are suitable for operation as radiation detectors at room temperature or above. 
Materials for n/gamma discrimination
Direct detection – semiconducting polymers
Indirect detection with novel pulse shape discriminating plastic scintillators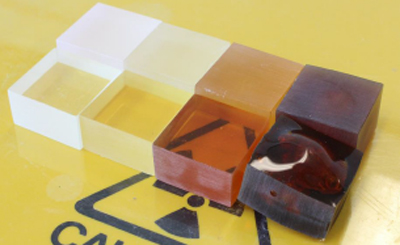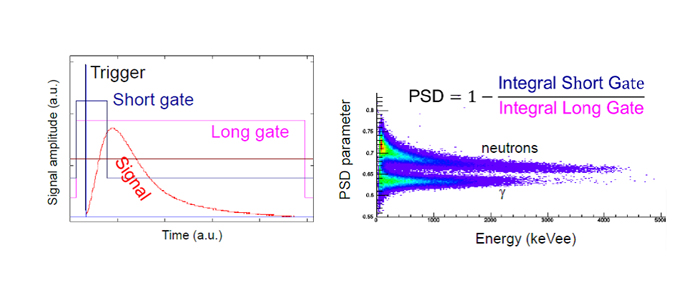 For more information, see Prof Paul Sellin.
Room temperature semiconductor detectors
High Z materials for high gamma detection efficiency.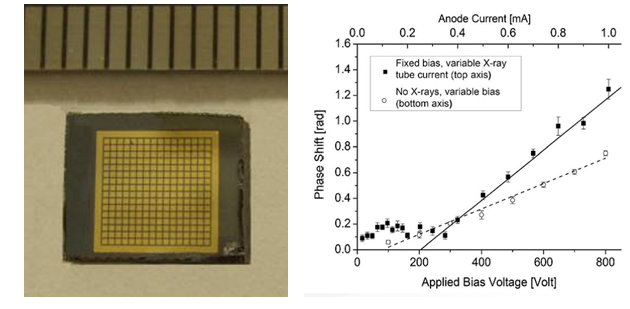 Left: Pixelated Cadmium Zinc Telluride detector, Right: X-ray detection by Interferometry.
Hard Low Z materials for challenging environments (high flux, and temperature) and neutron detection.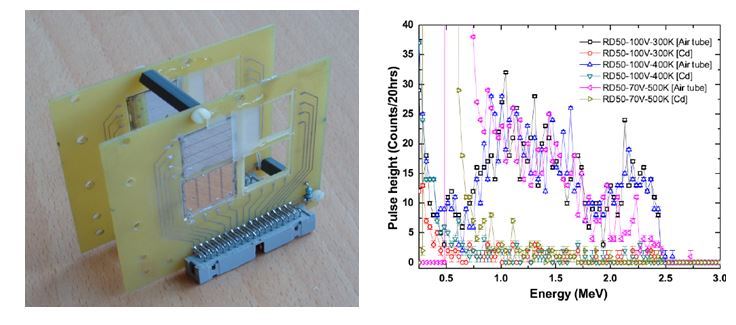 For more information, see Prof Paul Sellin and/or Dr Annika Lohstroh.
Contact us
Please contact Paul Sellin for further information about radiation detector research at Surrey.
Physics research groups
Take a look at the other research we do within the Department of Physics.