People
Find out more about our staff.
Sara Arber, Co-Director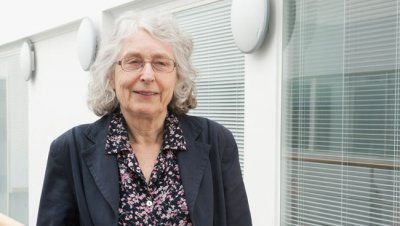 Sara is Co-Director of CRAG. She has researched ageing since the mid-1980s, co-authoring the landmark book Gender and Later Life with Jay Ginn in 1991. Other publications include:
Connecting Gender and Ageing (with Jay Ginn, 1995) which won the Age Concern prize for best book on Ageing 1996
The Myth of Generational Conflict: Family and State in Ageing Societies (with Claudine Attias-Donfut, 2000)
Gender and Ageing: Changing Roles and Relationships (with Kate Davidson and Jay Ginn, 2003)
Contemporary Grandparenting: Changing Family Relationships in Global Contexts (with Virpi Timonen, 2012).
Sara has researched inequalities in health in later life, pensions, caring, clinical decision-making for older people with coronary heart disease or depression, older men living alone, food in later life, and sleep and ageing. She currently supervises one doctoral student researching recovery from injury and ageing. Sara is internationally known for her work on ageing and gender, and is frequently invited to give international keynotes. She was president of the International Sociological Association, Research Committee 11 on Sociology of Aging (2006-2010).
Andrew King, Co-Director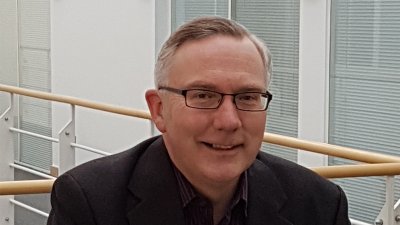 Andrew is Co-Director of CRAG and is a Professor of Sociology, University of Surrey where he is also Deputy Head of the Department of Sociology. Andrew is currently an associate editor of Ageing and Society and he is also a member of the Academic Advisory Board of the International Longevity Centre (ILC-UK).
Andrew has a number of research interests related to ageing and the life course and has undertaken a range of related studies. He is interested in questions of social networks, social connections and social isolation and loneliness. This is a theme that has come up in much of his research and he is now undertaking a project with Dr Lorna Wang from the School of Hospitality and Tourism Management at Surrey, exploring how small and medium sized enterprises (SMEs) such as café's can help older people be more connected and less isolated.
Andrew has undertaken extensive research in the areas of ageing, gender and sexualities and the majority of his research has focused on the lives and experiences of older lesbian, gay, bisexual and trans (LGBT) people. He is currently Principal Investigator and Project Lead on "Comparing Intersectional Life Course Inequalities amongst LGBTQ Citizens in Four European Countries" (CILIA – LGBTQ) which runs from 01/03/2018-28/02/2021. He was Principal Investigator on the CRAG project 'SAFE Housing - older LGBT housing in later life' and was Principal Investigator on the ESRC knowledge exchange project 'Putting Policy into Practice' and its outputs can be found here. Andrew was the Principal Investigator on the ESRC Seminar Series entitled 'Older LGBT Adults: Minding the Knowledge Gaps' which ran from 2013-2015.
He has published many articles based on his research, including those in 'International Journal of Social Research Methodology', 'Sociology', 'Ageing and Society', 'Gender, Work and Organization', 'Social Policy and Society' and 'Sociological Review'. His monograph 'Older Lesbian, Gay and Bisexual Adults: identities, intersections and institutions' was published by Routledge in May 2016. He has also published many chapters in edited collections.
He is co-editor of 'Sexualities Research: Critical Interjections, Diverse Methodologies and Practical Applications' (Routledge, 2016), 'Older LGBT People: Minding the Knowledge Gaps' (Routledge, 2018) and 'Intersections of Ageing, Gender and Sexualities: International and Multidisciplinary Perspectives' (Policy Press, 2019). Andrew was previously a co-editor of Sociology (the flagship journal of the British Sociological Association) (2014-2017), a member of the Editorial Board of Sociological Research Online (2009-2018) and Chair of the European Sociological Association Sexuality Research Network (RN23) 2011-2015.
Ralf Lottman
Ralf Lottmann has joined the CRAG on a Marie Skłodowska-Curie Fellowship until 31st August 2019. Ralf is working on the 'Ageing & Diversity: LGBT* Housing and Long-term Care' (AgedLGBT*) project that compares two research projects he conducted in Berlin on housing and long-term care for older LGBT* people with the SAFE Older LGBT* Housing project that was conducted at CRAG. AgedLGBT* involves comparing the data on these projects, interviews with LGBT* housing experts and also using agent-based modelling for the first time in relation to LGBT* ageing issues. He has published articles based on his research in Germany and is the editor of "Homosexualität_en und Alter(n)" ('Homosexualities' and Ageing), the first edited volume on LGB(T) and Ageing in Germany. In 2012 he obtained his PhD on qualitative and quantitative studies on older adult education.
Ralf has studied Sociology in Berlin and Gerontology in Amsterdam. He has worked for care providers and the German Parliament (2004 to 2013) before moving on to research projects at the Alice Salmon University of Applied Sciences (ASH) in Berlin.
Dr Kate Davidson
My continued interest in gender differences in the experience of widowhood in later life and my latter day interest in masculinity and older men arising from my research within CRAG, has followed me into retirement.  I have been invited to examine PhDs, edit a special issue for the Journal of Aging Studies, write chapters, speak at meetings and review journal articles. The affiliation with CRAG, has been an important factor in these requests.
The NHS and Community Services in Wiltshire have undergone radical restructuring over the last two years and I have been fortunate in having been invited to attend several strategic meetings at senior levels. My contribution has been viewed very favourably and I am no doubt that my association with CRAG at the University of Surrey has benefitted my representation.  However, it is not just within the upper echelons of local authority politics that my input has been appreciated.  As secretary of the local good neighbour scheme, I have been able to bring theory to practice within the village communities who have some isolated and vulnerable people in need of our help.
National recognition
Keynote speaker
Open University Workshop: Studies of ageing masculinities: still in their infancy? Home alone: Exploring social networks of older divorced and never married men. Open University Offices, Camden, London, UK February 14 2013.
International recognition
Keynote speaker
University of Nicosia: Community Work in Cyprus, What is the future? "A gendered perspective on caring in the United Kingdom" Day Seminar for practitioners.  March 17 2010.
University of Nicosia, Aging and Health in the Eastern Mediterranean Region. "It came by itself, it'll go by itself": Older Men's Attitude to Health and Illness. Cyprus.18-20 September 2011.
Contact Kate at k.davidson@surrey.ac.uk.
Dr Jay Ginn
Dr Ginn was a visiting professor at King's College London's Institute of Gerontology until 2015 and is an Associate of the Centre for Ageing and Gender at the University of Surrey, where she was employed from 1990-2005.
Her research and publications, including several books were concerned with the economic, health and caring circumstances of older men and women and how these are influenced by life course events, marital status, class and ethnicity:
Gender and Later Life: a sociological analysis of resources and constraints (Sage, 1991, with Sara Arber)
Connecting Gender and Ageing (OUP, 1995, co-edited with Sara Arber)
Women, Work and Pensions: International issues and prospects (Open University Press, 2001, co-edited with D. Street and S. Arber)
Gender, Pensions and the Lifecourse (Policy Press, 2003).
Contact Jay at j.ginn2@googlemail.com.
Dr Ingrid Eyers
Ingrid has been involved with CRAG since its conception, initially as a PhD student, a postdoctoral research fellow and later as a member of the advisory board. As an independent expert in the care of older people Ingrid is an active member of the EU AGE Platform Task Force for Dignity in Ageing.
Initially qualifying in nursing, Ingrid worked in intensive care before deciding to focus on the care of older people. She has worked as a care home manager in both Germany and England. Ingrid gained an MSc Gerontology: Policy Care and Practice at the University of Surrey where she also gained her PhD in the Department of Sociology in 2003. Her ESRC studentship funded doctoral thesis, which was followed by an ESRC postdoctoral fellowship was a mixed-method, comparative study of care home staff in England and Germany.
From 2004 to 2010 Ingrid was a lecturer in the Faculty of Health and Medical Sciences at the University of Surrey. In 2010 she moved to Germany where she was a senior research fellow at the Institute of Gerontology, University of Vechta until 2013.
The aim of all her research in care homes has always been to provide an evidence base to inform future developments in long-term care service. This ranges from the professionalisation of the care home workforce to the importance of restorative sleep to improve the cognitive and physical abilities of older people living in care homes. For her contributions in the Cross Council Funded SomnIA (Sleep in Ageing) research project undertaken in care homes, Ingrid received the International Association of Homes and Services for the Aged (IAHSA) Award for Excellence in Research 2013. One of her key aims now is to bring research to practice through her involvement with the Global Ageing Network and the European Ageing Network of service providers.
Contact Ingrid at dr.ingrid.eyers@gmail.com.
Susan Venn, Senior Research Fellow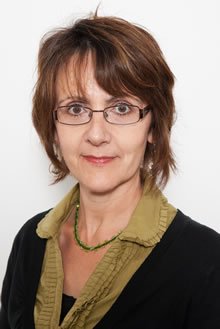 Sue is currently a senior research fellow in Centre for the Understanding of Sustainable Prosperity, where she is exploring the contested and situated nature of ordinary people's visions of the good life and the role of materialism in delivering (and hindering) a sense of prosperity.
Previously Sue has worked on a number of different projects, ranging from life-course transitions as potential points of intervention to encourage sustainable lifestyles (ELiCiT:  Exploring lifestyle changes in transition), to exploring aspirations for later life leisure travel (The Demand Centre) and a project on sleep problems in later life (SomnIA: Sleep in Ageing).
Whilst her research topics have been wide ranging, her focus has always been on issues that affect and impact older people, with particular emphasis on the transition to retirement.
Sue is also Secretary to the Awards Panel for the British Society of Gerontology Averil Osborn Award for Participatory Research which supports projects where older people are engaged in all aspects of the research.