CILIA-LGBTQI+ study
Comparing Intersectional Life Course Inequalities amongst LGBTQI+ Citizens in Four European Countries  
About the study
Bringing together an international and multi-disciplinary team of researchers, this project investigates potential inequalities experienced by Lesbian, Gay, Bisexual, Transgender, Queer, Intersex and + (LGBTQI+) people at three 'transition' points in life highlighted in the call for application themes: school to work transitions; employment progression in mid-life; and the transition into retirement and its implications for end of life.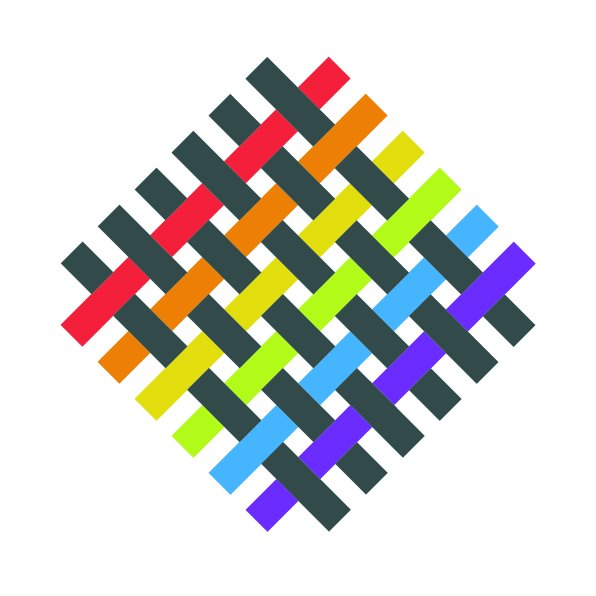 The key objective is to provide cross-cultural evidence, for the first time ever, concerning life course inequalities experienced by LGBTQI+ people, comparing and contrasting these across four European countries with different yet interrelated social, historical, economic and political backgrounds: England, Scotland, Portugal and Germany. Additionally, the project examines how inequalities related to gender identity and/or sexuality vary and intersect with others, such as social class, ethnicity, citizenship status, health status, dis/ability, religion and geographical location across the life course.
Work-packages, led by research team members will be conducted in each of the four countries to gather data from existing national and international surveys, new qualitative research and legal, policy, organisational and practitioner documents. The accumulated data will also be used to develop a multi-agent based simulation model to inform theoretical development in relation to the LGBTQI+ intersectional life course and explore future policy and research agendas. The findings will be disseminated to academics and relevant stakeholders (e.g. organisations/service providers) through reports, social media, presentations and knowledge exchange activities in each applicant country.
The project runs from March 2018 until February 2021. It is funded by NORFACE, a consortium of European Research Councils.
The project lead is Dr Andrew King, University of Surrey (England) and principal investigators are: Dr Ana Cristina Santos, Centre for Social Studies (Portugal), Professor Maria do Mar Castro Varela, Alice Salomon University (Germany) and Professor Yvette Taylor, University of Strathclyde (Scotland).
Meet the team
Partners
Rita Alcaire is an anthropologist and documentary filmmaker, Junior Researcher at the Centre for Social Studies and a Research Fellow for Portugal of the International Research Consortium for CILIA LGBTQ – Comparing Intersectional Life Course Inequalities amongst LGBTQ Citizens in Four European Countries, funded by NORFACE.
Her interests lie in the study of sexualities, mental health and popular culture using video documentaries as a privileged ways of engaging with them. She co-directed Filhos do Tédio (2006), Para-Suicídio Pop (2008), Breve História do Rock (2010), O Pessoal do Pico Toma Conta Disso (2010), Um Quarto no Éter – um ano na Rádio Universidade de Coimbra (2011), Filarmónicas da Ilha Preta (2011) and Das 9 às 5 – trabalho sexual é trabalho (2011). She has several published works such as Filhos do Tédio (Pé de Página Publishers, 2005); the special issue of the Coimbra Arts Magazine (Arte à Parte, 2010), which she coordinated; and the chapter 'Representações da masturbação no cinema e televisão mainstream' (Imprensa da Universidade de Coimbra, 2015).
Her (ongoing) PhD research in 'Human Rights in Contemporary Societies' draws on the current stories being told about asexuality narrated by healthcare providers, by the media as well as by self-identified asexuals, to challenge and rethink the notion of human rights.
Sait joined the University of Surrey as a postdoctoral research fellow in the CILIA-LGBTQI+ study. He works with Andrew King on the life course transitions of LGBTQI+ individuals. His main research interests are education, social stratification, youth transitions, intersectionality, life-course, and housing.
He received his PhD in Sociology from the University of Essex, where he worked in the Norface-funded '2000 Families' project and investigated the educational outcomes and mobility in Turkish families in Europe in comparison to the non-migrant families from similar backgrounds in Turkey. In this body of research, he studied the educational outcomes across generations and investigated the transmission of socio-economic resources over three generations. After finishing his Ph.D. he worked as a postdoctoral research assistant at the University of Cambridge where he investigated housing transitions of young adults. In this particular area, he studied the patterns of leaving parental home and transition to homeownership in Britain. Prior to joining The University of Surrey, he worked at King's College London where he studied youth transitions to education, training, and employment.
Yener Bayramoglu is currently working as a postdoctoral researcher for the CILIA-LGBTQ Project at the Alice Salomon University in Berlin. Bayramoglu received his PhD in Media and Communication Studies from the Freie Universität Berlin. He was previously a postdoctoral fellow working on a project on comparing the inequalities that LGBTQ refugees experience in Germany and Turkey, which was rewarded by a fellowship from the Margherita-von-Brentano-Center for Gender Studies at the Freie Universität Berlin. He has taught at Alice Salomon University, Freie Universität Berlin and Braunschweig University of Art on topics gender, queer and diversity. His works has been published in several edited books and journals. His research interests include queer theory, queer migration, intersectionality, discourse analysis, cultural studies, digital ethnography and affect theory.
Matson Lawrence is a Research Associate with CILIA-LGBTQI+ based at the School of Education, University of Strathclyde. Prior to this role, he most recently worked on the TransEdu Scotland research and wider TransEDU project based at the University Strathclyde. Funded by the Scottish Funding Council and recently awarded a 2018 Guardian University Award, the research examined the experiences of, and current provision for, trans and non-binary applicants, students and staff in colleges and universities across Scotland. His forthcoming co-authored book – Supporting Trans and Non-Binary Students and Staff in Further and Higher Education – will be published in spring 2019. Matson has also led Creative Scotland-funded research on young disabled and D/deaf people's access to arts provision, and has worked extensively with intersectional LGBTIQ+ communities in the third and arts sectors.
Matson holds an interdisciplinary Doctorate in law and applied social sciences from Durham University examining young adults' perspectives on pornography and its legal regulation, and has been a Research Assistant on several gender-based violence projects. He is currently also on part-time secondment at the Scottish Funding Council as a Senior Policy / Analysis Officer, with responsibility for the Gender Action Plan and the British Sign Language National Plan.
Social media