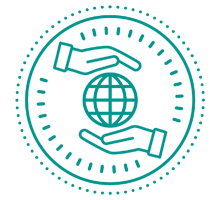 Research themes
Our primary research activities will be focused on three broad, related areas.
Sustainable innovation and entrepreneurship for social inclusion
This theme explores how innovation and entrepreneurship is framed as both a panacea and paradox of recent global societal challenges. It has become a key priority and challenge for business and policy makers in both advanced and developing economies.
Our members will engage with scientists, engineers, entrepreneurs and other organisations attempting to develop sustainable technologies, avoid unintended detrimental consequences of new technologies, and provide opportunities for socially excluded populations.
This stream of research will continue to contribute towards scholarly advancement, but will also increasingly emphasise opportunities for impact and solutions for sustainability.
Social impact investing
We will develop expertise in social impact investing, i.e. investments in companies, organisations and funds that is intended to generate measurable, beneficial social or environmental impacts as well as a financial return.
In addition to developing a research capacity in this area, we will explore specialised course content that includes guest speakers from social impact investors.
Responsible management
This area includes business ethics, corporate social responsibility and related areas that do not directly involve sustainable development.
Specific research topics include:
Organisational misconduct
Outcomes of public or university research
Regulatory reform
Corruption issues
The unintended consequences of innovation and entrepreneurship.