Professional Retail Price Management
Key information
Start date:
15 April 2021
Attendance dates:
April 2021: 15, 22, 29
May 2021: 06, 13, 20, 27
June 2021: 03, 10, 17, 24
July 2021: 01
Venue:
Online
Contact details:
Professor Sabine Benoit
Course Leader
Why choose this course
The course is suitable for senior retail executives, retail pricing managers, as well as representatives from industry who support or want to understand retail pricing better. Price is the strongest driver of profits, but customers are only willing to pay when they perceive the product or service being worth the chosen price. Companies regularly spend months and years designing valuable products and invest heavily in optimising the cost component, but often don't take enough time to analyse and find the 'sweet spot' price.
What you will study
Based on current research, this course will build on your general pricing knowledge, and refresh what you already know, giving you the direct skills to apply pricing in retail environments. Team teaching by academics and practitioners is therefore at the core of our executive education approach and this programme.
Time commitment
2.5 hours per online session (12 sessions in total)
Approximately 2.5 hours guided learning per week
"Surrey Business School has a 30 year history of education into the theory and practice of retailing. Retail pricing has a very significant effect on a merchant's bottom line yet is often poorly understood and executed. We are therefore particularly excited to offer this programme that translates our world class research into actionable insights for retail managers."
Professor Steve Wood, Dean of Surrey Business School
Learning outcomes
Participants of the programme will gain:
A strategic and operational perspective of pricing decisions in retailing
A  solid foundation of academic knowledge based on world-class research on retail pricing
Valuable, directly applicable skills to optimise retail pricing
A network of like-minded people who share tasks and challenges in various retail sectors.
Course content
What influences pricing decisions
Price value and firm profitability
Price positioning: how does pricing fit into the overall strategy, what is the role of pricing in the organisation?
Pricing organisation: pricing processes and structures in world class organisations
Biggest myths and mistakes in pricing.
Pricing and capturing value
Determinants of prices and price levels: initial, regular and sales prices
Pricing and consumer perception: willingness to pay, price elasticity, reference prices
Pricing instruments: dynamic pricing, guarantees, price bundles, etc.
Price reputation and anchor product
Objectives and types of promotions
Key decisions and best practices in promotions.
Pricing discipline, importance and establishment
Pricing science, the role of data and intuition in pricing
Price reporting, key decisions, best practices and KPIs.
Learning and teaching methods
To achieve the goals we team-teach. The programme is led by Sabine Benoit, Professor in Marketing and expert in retail marketing and Iain Watson, research fellow at the University of Surrey and principle retail/pricing consultant.
Course leader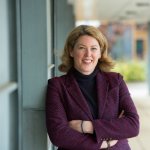 Professor of Marketing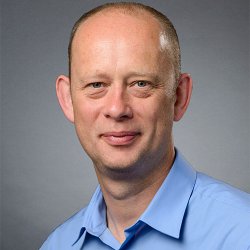 Research Fellow at Surrey Business School; Retail/Pricing Consultant
Entry requirements
Experience or interest in retail pricing.
Fees and funding
Price per person:
£2,545.75
Early bird rate*
£2,995
Full programme fee
* Early bird rate available before 15 February 2021
What these fees include
The fees include all teaching activities and materials including, the Price Management Strategy, Analysis, Decision, Implementation book by Hermann Simon and Martin Fassnacht, refreshments during class, lunch and entry fees for events, but exclude accommodation and food at events.
Discounts
A further 50% discount will be applied per person, for group bookings of two or more people. For any group bookings, please contact Mark Simmons at mark.simmons@surrey.ac.uk.
Funding opportunities
Depending on the number and composition of participants we might be able to offer partial scholarships to exceptionally talented individuals. Please contact Professor Sabine Benoit for further information.
How to apply
We aim for a cohort of like-minded individuals with expertise and interest in convenience retailing. Some heterogeneity of backgrounds in the group will make the learning journey more valuable, too much can potentially be a hurdle.
Applications can be made right up to the start of the course. However, the group size is limited so we recommend you apply early to avoid any disappointment.
Please contact Sabine Benoit s.benoit@surrey.ac.uk or Mark Simmons (Executive Education Coordinator) mark.simmons@surrey.ac.uk to register your interest.
Apply now
Terms and conditions
When you accept an offer of a place at the University of Surrey, you are agreeing to comply with our policies and regulations and our terms and conditions. You are also confirming you have read and understood the University's prospective student privacy notice.
Further details of our terms and conditions will follow.
Disclaimer
This online prospectus has been prepared and published in advance of the commencement of the course. The University of Surrey has used its reasonable efforts to ensure that the information is accurate at the time of publishing, but changes (for example to course content or additional costs) may occur given the interval between publishing and commencement of the course. It is therefore very important to check this website for any updates before you apply for a course with us. Read more.