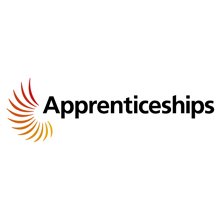 Employer information
Through globally-recognised research and innovation, we are shaping the future of digital economy. Combining the best aspects of academic knowledge and practical skills, our programmes enable apprentices to develop your business' productivity and performance by attracting the very best talent and empowering your existing staff to develop their skills. Our unique apprenticeship programmes have been designed to meet the needs of your industry and the future of your organisation.
Why choose Surrey?
We are one of the few research intensive universities to offer the majority of our apprenticeships through a blend of virtual online and face-to-face learning, meaning your employee can complete an apprenticeship with us no matter where you are based in England.
Our location is well-connected to Heathrow and Gatwick airports, and central London is just a 34-minute train journey away.
We've are ranked 1st in the UK and 7th globally by QS World Employability Rankings 2019 for work placements and research partnerships with employers.
We have a track record for working with organisations - we were the first UK university to introduce Professional Training placements 60 years ago.
We have over 2,300 industry partners and public sector partners working with us to offer valuable work placements.
During your apprentice's studies
Find out more about your responsibilities as an employer and those of your apprentice and the University of Surrey.