Unconscious bias
Unconscious or implicit bias affects everyone.
Unconscious bias is a term that describes the associations we hold, outside our conscious awareness and control. These can have a significant influence on our attitudes and behaviours. Unconscious bias is triggered by our brain automatically making quick judgments and assessments, influenced by our background, personal experiences, societal stereotypes and cultural context. Unconscious bias is not just about gender, ethnicity or other protected characteristics; height, body weight, and many other things can also trigger unconscious bias.
Unconscious bias can influence key decisions in the workplace and can contribute to inequality, for example in recruitment, performance appraisals, or promotion. There is a growing body of research around the topic. The Equality Challenge Unit produced an Unconcious Bias Literature Review for Higher Education in 2013. 
What can you do?
There are an increasing number of guides, videos, and resources online about unconscious bias that you can access. Below are a few examples which might help you better understand unconscious bias:
Project Implicit is a collaboration between scientists at Harvard, the University of Virginia, and the University of Washington. They have created a range of online Implicit Association Tests to measure unconscious bias
The Google re:Work team has produced a comprehensive online guide about unconscious bias.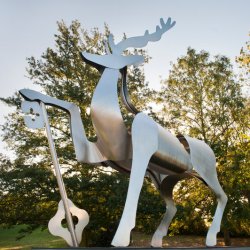 "Space to reflect and discuss the ways in which bias arises in our everyday actions"
Feedback from our Unconscious Bias Training