8:30am - 8pm
Thursday 13 September - Friday 14 September 2018
CrossFyre 2018: The 8th international workshop on cryptography, robustness, and provably secure schemes for female young researchers
Concept
CrossFyre aims to bring together female researchers in cyber security (e.g., in cryptography, information security, safety, but not only), to promote their research topics and help develop the careers of women in science and engineering. Thus, CrossFyre's main cohort is generally formed of female early-career researchers (ECRs), as well as female undergraduate students interested in or working in cybersecurity.
Location
The workshop will be held in the Tree Tops room of the Wates House at the University of Surrey on the Stag Hill campus. The location of the workshop is marked with number 34, on grid D2 of this University campus map (PDF).
For further information on how to get to the University, please view our visit the University section.
Below, there is a Google map of the useful points in Guildford that are relevant to this workshop, including directions to the social dinner and hotels found in the nearby area.
Confirmed invited speakers
Programme
View the full programme of talks across the two days.
Supporters and sponsors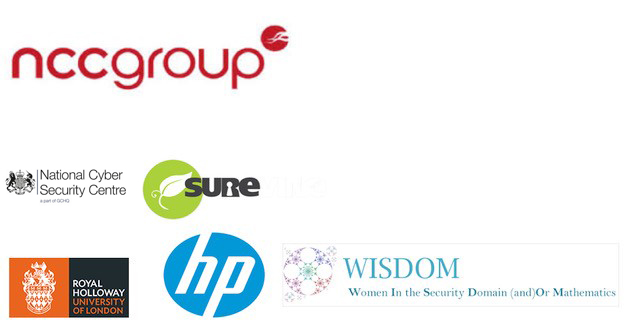 Organisers
Registration
Please register by going to our Eventbrite page. If you have any queries then please send an email to crossfyre2018@gmail.com.
Past editions
Information about the past editions of CrossFyre can be found here: