8.30AM - 8.00PM
Thursday 13 September - Friday 14 September 2018
CrossFyre 2018: The 8th International Workshop on cryptography, robustness, and provably secure schemes for female young researchers
University of Surrey, Guildford
book tickets
If you have any queries then please send an email to crossfyre2018@gmail.com.
Concept
CrossFyre aims to bring together female researchers in cyber security (e.g., in cryptography, information security, safety, but not only), to promote their research topics and help develop the careers of women in science and engineering. Thus, CrossFyre's main cohort is generally formed of female early-career researchers (ECRs), as well as female undergraduate students interested in or working in cybersecurity.
Location
CrossFyre2018 will be taking place in Guildford, UK.
Confirmed invited speakers
Workshop procedures
Main attendance is via a selection of expressions-of-interests to participate (mainly from undergraduates) or by peer-review of submitted research (mainly from ECRs). The rest of the participation is formed of a small number of invited speakers and senior professionals/researchers
30-35 participants, mainly female ECRs and undergraduates
Few merit-based scholarships are offered to undergraduates.
Call for presentations and participation
If you are a female early-career researcher (undergraduate/master/PhD student or early-stage postdoctoral), please consider presenting your work or work-in-progress at CrossFyre2018. Submit by email a one-page abstract of your prospective talk, to crossfyre2018@gmail.com.
If your abstract is accepted for presentation, then you commit to giving a 30 minute talk at CrossFyre2018!
If you wish to just participate, without giving a presentation, please send an email to crossfyre2018@gmail.com.
Deadline for EoI for presentations: 15 July
Scholarships for participation
We have a small number of scholarships for participations at CrossFyre2018.
Applications will be judged on two main bases:
The applicant's excepted benefit in participating to CrossFyre
The applicant's shown potential or shown promise as a female young researcher.
We encourage young female ECRs to apply by sending a cover letter explaining why they meet criteria (1) and (2) above, accompanied by a CV, to crossfyre2018@gmail.com
If you are a young researcher from one of these countries: Bosnia and Herzegovina, Bulgaria, Croatia, Cyprus, Czech Republic, Estonia, FYR Macedonia, Hungary, Latvia, Lithuania, Luxembourg, Malta, Montenegro, Poland, Portugal, Romania, Serbia, Slovakia, Slovenia,Turkey, you are particularly encouraged to apply for a scholarship!
(Disclaimer: This is not positive discrimination by CrossFyre2018; it is by an initiative of the European Union in projects/actions it funds).
Deadline for applications for scholarships: 1 July
Supporters and sponsors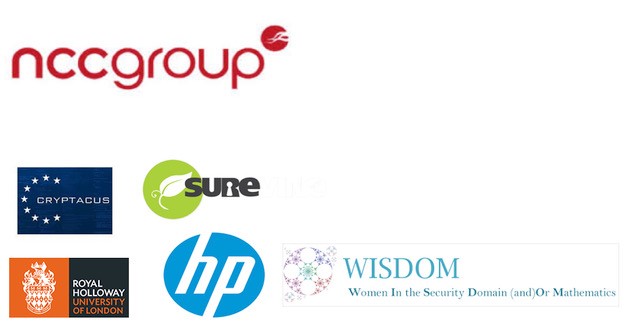 Organisers
Registration
Please register by going to our Eventbrite page. If you have any queries then please send an email to crossfyre2018@gmail.com.
Past editions
Information about the past editions of CrossFyre can be found here:
Visitor information
---
Learn how to get to the University, finding your way around campus and what you can do when you get here.