6:30pm - 8:30pm
Thursday 19 March 2020
POSTPONED - NO FILTER: A candid conversation
PLEASE NOTE, THIS EVENT HAS BEEN POSTPONED. FURTHER DETAILS OF WHEN THIS WILL BE REARRANGED, WILL FOLLOW.
The Rik Medlik Building
University of Surrey
Guildford
Surrey
GU2 7XH
Update
In light of the COVID-19 pandemic and following the latest advice from the government relating to large gatherings, the University of Surrey has taken the decision to postpone all public events.
Those who have registered for this event will be contacted directly regarding ticket refunds. Please bear with us as this may take up to 14 working days to process. We apologise for any disappointment or inconvenience caused. We will keep in touch with you to let you know when this event is rescheduled. We will post updates on the events website and social media platforms.
Overview
Do you use social media as a positive tool for your wellbeing and to connect with likeminded people? Or do you find that it increases social pressures and expectations to a point that it negatively impacts your mental health and sense of self-worth?
To mark University Mental Health Day, our panel event will explore the highs and lows of living in a digital world where we are constantly online and connected through social media. Our special guests will be speaking candidly about mental health and their own experiences with social media, and whether these digital platforms have influenced their personal struggles and wellbeing. The panel will explore techniques for keeping a healthy mind and sense of fulfilment in our busy lives and will include a live Q&A session with the audience.
Booking
PLEASE NOTE, THIS EVENT HAS BEEN POSTPONED. FURTHER DETAILS OF WHEN THIS WILL BE REARRANGED, WILL FOLLOW.
Tickets are £5 (£4 for students) and include refreshments from 6pm. All proceeds from ticket sales will be donated to Samaritans. If you are booking a student ticket you will be required to enter your student number and bring your student ID card on the night.
Advance booking is recommended as this event is likely to sell out.
Speakers
We are delighted to welcome Camilla Thurlow, Michelle Elman, and Dr Paul Hodkinson. The event will be chaired by Professor Melaine Coward, Head of the School of Health Sciences.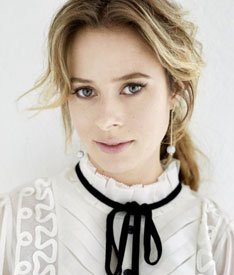 Camilla Thurlow
Camilla Thurlow is a humanitarian and activist with an IMAS Level 3 Explosive Ordnance Disposal qualification. She is on the board of IndiGo volunteers, works closely with Help Refugees and has travelled to countries affected by conflict with The HALO Trust. Camilla is passionate about raising awareness, particularly of the effect conflict has on civilian lives, and puts her public platform to good use.
Making her reality show debut during Love Island 2017, Camilla warmed the hearts of the public with her openness and vulnerability. In recent years she has appeared on Celebrity SAS: Who Dares Wins, recorded a podcast episode of Elizabeth Day's How To Fail, speaking about anxiety, depression and dislocation from self and filmed her first documentary for ITVBe What Camilla Did Next. (Photo credit Ed Miles).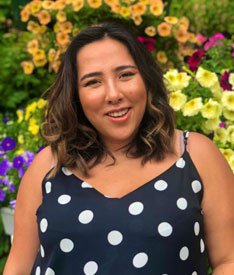 Michelle Elman
Michelle Elman is a 5 board accredited life coach, presenter and award-winning activist. Her TEDx talk has been viewed over 50,000 times and she has gone on to speak at events for TRESemmé, Teenage Cancer Trust, LUSH, Women's Health Live and Stylist Live.
Michelle has written pieces for; Huffington Post, Metro, MTV, Stylist Magazine, Daily Mail, Cosmo, Grazia and Red Magazine to name a few. She's often invited onto TV and radio worldwide for her expert opinion including features on Sky News, Loose Women, Channel 5 News, BBC Radio London, LBC as well as radio in Hong Kong, Ireland and Los Angeles. Her debut book Am I Ugly? was released to rave reviews and will be available to purchase on the night. She has amassed a following of over 300k people across multiple platforms.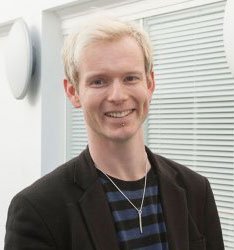 Paul Hodkinson
Paul Hodkinson is a Reader in Sociology at the University of Surrey. His research explores media, culture and society and has a special focus on mental health in new fathers. His books include: Sharing Care: Equal and Primary Carer Fathers and Early Years Parenting (forthcoming), Goth: Identity, Style and Subculture, Media, Culture and Society, Youth Cultures and Ageing and Youth Cultures.
Paul's research has been published in academic journals including: Sociology, British Journal of Sociology, Current Sociology, New Media and Society, Social Media and Society and Journal of Youth Studies.
Visitor information
---
Find out how to get to the University, make your way around campus and see what you can do when you get here.