2pm - 3pm
Wednesday 24 March 2021
Research webinar: Consumer revenge and forgiveness
Join the Department of Marketing and Retail Management at their next research webinar. Dr Mansur Khamitov will present a research study investigating "When Time Does Not Heal All Wounds: The Novel Attenuation Effect of Answering Multiple Surveys on Consumer Revenge and Forgiveness". He will also share insights from his journey of publishing in top tier marketing journals.
University of Surrey
Guildford
Surrey
GU2 7XH
Abstract
This research challenges the "time heals all wounds" effect in the context of a major service failure episode. As its core contribution, it documents the novel attenuation effect of completing multiple surveys, over time, on variables associated with the revenge and forgiveness process. Using three longitudinal experiments—lasting between one and two month(s) each—we show that an attenuation effect is caused by answering a series of surveys over time, rather than by the passing of time on its own. This effect is robust regardless of the survey sender (firm vs. the third party), the presence of recovery, the type of experiments (field vs. lab-style), the intervals between surveys, and the number of surveys. As a second contribution, we identify a relevant boundary condition by showing the moderating effect of prior relationship quality; the attenuation process is less pronounced as the quality of the prior relationship increases. As a third contribution, we document the process at play by showing that well-designed surveys (including both emotional and cognitive elements) stimulate the attenuation effect by helping consumers make sense holistically of their negative experience. Finally, we specifically document the mediating role played by personal sensemaking in explaining the attenuation effect. 
Dr. Mansur Khamitov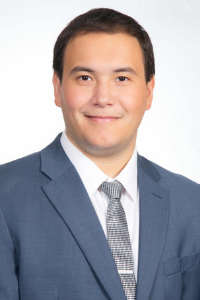 Dr Mansur Khamitov is an Assistant Professor of Marketing at the Kelley School of Business, Indiana University and a Vice-Chair of the American Marketing Association's CBSIG. His research stream focuses on consumer information processing, particularly in relation to branding (brand transgressions, brand relationships, brand loyalty) and financial decision-making (money, saving, gambling). Mansur's research has been published in the Journal of Consumer Research, Journal of Marketing, Journal of Consumer Psychology, Journal of the Academy of Marketing Science, and Harvard Business Review among others. Mansur has been recognised as a 2020-21 Research in Practice Award Co-Winner and 2017-18 Rising Star by the American Marketing Association's Consumer Behavior and a 2017 Highly Commended Doctoral Research Award recipient by Emerald/EFMD.
Visitor information
---
Find out how to get to the University, make your way around campus and see what you can do when you get here.