12:30pm - 1:30pm BST
Friday 29 October 2021
Nigeria Online Alumni Event
We are excited to be hosting a virtual event for our Surrey applicants and alumni in Nigeria on Friday 29 October, 12:30 - 13:30 (BST/WAT).
At a time when we have all experienced disruption and missed seeing our friends, we all recognise the power of networks and connections. This Zoom event is an opportunity to reconnect with your Surrey alumni community, strengthen your network and build back stronger than ever.
Professor Paul Smith (Executive Dean of the Faculty of Engineering and Physical Sciences) will share all the latest news from the University. You will have the opportunity to meet Professor Graham Miller (Pro-Vice-Chancellor and Executive Dean of the Faculty of Arts and Social Sciences and Professor of Sustainability in Business) who will chair a panel discussion with inspirational Surrey alumni who have all gone on to successful careers in Nigeria. After the presentations, there will be a series of virtual breakout rooms so that you can network and reconnect with old friends and your peers. 
Register now to to confirm your slot today! The Zoom link will be sent to you 1 week before the event. If you have any problems registering, please email alumnievents@surrey.ac.uk. 
Abayomi Awobokun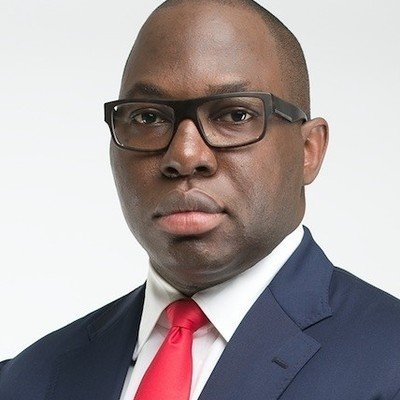 MSc International Business Management, Class of 2006
Chief Executive Officer, Enyo Retail & Supply
Abayomi Awobokun is a business leader from Nigeria, a 2016 recipient of the Young Global Leader award from the World Economic Forum (WEF), a 2017 recipient of the prestigious Archbishop Desmond Tutu Fellow from the African Leadership Initiative (AFLI) in South Africa and in 2018, a three-time recipient of the top 100 African Businesspersons under 40 award by the Choiseul Institute in Paris, France.
He is currently the Chief Executive Officer of Enyo Retail & Supply, a fast-growing downstream player in Nigeria utilizing technology to simplify and optimize fuels retailing in Nigeria. Enyo currently distributes up to two per cent of national demand for refined products in Nigeria. Abayomi has over 15 years' experience in the Oil & Gas sector with over 10 years of this spent in an executive capacity. Before his role in Enyo Retail & Supply, Abayomi was the CEO of Oando Plc's Downstream Businesses (in Nigeria, West Africa, Europe & the Middle East). He serves on the board of businesses in the Agriculture, Financial Services and Food & Beverage industries. He is the founder of The September 20 Foundation (TS20F), a voluntary donor-funded initiative to support the operations of Internally Displaced Persons (IDP) camps in Nigeria. He is married with two children.
Dr Adun Okupe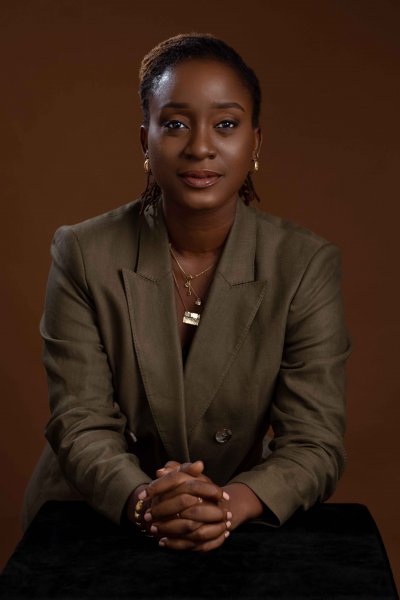 PhD Tourism Studies, Class of 2015
Lecturer, Lagos Business School
Dr Adun Okupe is a lecturer of sustainability and strategic leadership at the Lagos Business School, and a behavioural economist focused on cultural sustainability and tourism development in private practice. Her research interests are in the areas of leadership for societal change where she explores the intersection between cultural sustainability and leadership behaviour in developing economy contexts. She is the research director at The Sahara Centre, a not-for-profit focused on cultural sustainability in Nigeria and the INDIGO workspace for cultural and creative industry agents. She is a Senior Advisor with Red Clay Advisory, a sustainable tourism advisory practice.
Dr Adun Okupe is a seasoned keynote speaker, panellist, lecturer, moderator, and industry event facilitator. She has been featured on several local and international media across the world discussing domestic tourism, cultural sustainability, and tourism development. She has a PhD in Strategic Leadership in Dynamic Industries (Tourism) from the University of Surrey, Masters in Globalization and Development Studies from the School of Oriental and African Studies (SOAS, University of London) and a Bachelors in Business Economics from the University of Keele.
She has worked with the World Travel & Tourism Council, KPMG London, Universities of Edinburgh (Sustainable Business Initiative) and Surrey. She is a member of the Higher Education Academy, Academy of International Business and Institute of Chartered Accountants of Scotland. Dr Adun Okupe is a member of Legacy Nigeria, the Ibadan Polo Club, Ibadan Birdwatching Society, and the Nigeria Field Society.
Debo Adebayo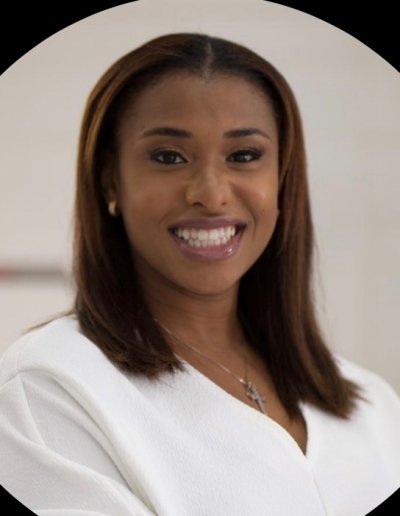 MEng Chemical Engineering (2004)
Entrepreneur, Founder of Tomi's Treats Ltd, Nigeria
Debo Adebayo is a chemical engineering graduate of the University of Surrey and a qualified UK Chartered Engineer and member of the Institute of Chemical Engineers. She had a 10-year oil and gas career working as a process engineer and project manager, working for organizations such as Foster Wheeler, KBR, a subsidiary of Halliburton and Amec Oil and Gas with assignments in Azerbaijan, Nigeria and the UK. Debo more recently followed her entrepreneurial passions to found Tomi's Treats, the first Nigerian-owned and branded company to sell healthy and environmentally friendly fruit and vegetable purees for babies and children
Daniel Etomi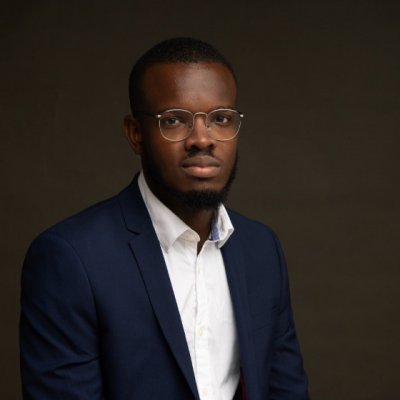 BEng Electronic Engineering with Computer Systems (2018)
Practice Manager, Brookfield Centre for Lifestyle Medicine
Daniel graduated from the Faculty of Engineering and Physical Sciences at University of Surrey with a Bachelor's degree in Electronic Engineering with Computer Systems (2018). Since graduating he worked in IT project consultancy for Hypertech Nigeria and business development for Novateur Nigeria.  Daniel has this year been appointed as the Practice Manager for Brookfield Centre for Lifestyle Medicine, a leading provider of integrated healthcare in Abuja.