6pm - 8pm GMT
Wednesday 16 November 2022
A journey in Sustainability - Looking backwards and ahead
Rik Medlik Building
University of Surrey
Guildford
Surrey
GU2 7XH
Speakers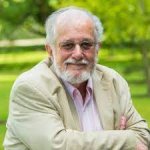 Keynote speaker
Professor Emeritus Roland Clift
Emeritus Professor of Environmental Technology
Biography
Roland came to Surrey in 1981, initially as Head of the Department of Chemical Engineering. Chairing the UK national research programme in Clean Technology convinced him that the solutions to man-made environmental problems could not be found within single academic disciplines. This led him to set up the Centre for Environmental Strategy (CES) at Surrey in 1992, to bring together relevant disciplines that were commonly regarded as distinct. CES was subsequently renamed the Centre for Environment and Sustainability. This lecture will review the lessons from this trans-disciplinary endeavour and from Roland's experiences outside the university, in advisory bodies to governments and commercial companies.
Amongst other roles, Roland has served as a member of the Royal Commission on Environmental Pollution and of the Science Advisory Committee of the Department of the Environment, Food and Rural Affairs (DEFRA), as Review Editor and Chapter Author for the UN Intergovernmental Panel on Climate Change (IPCC), and as Specialist Advisor to the Science and Technology Committee of the House of Lords. He is a Past President of the International Society for Industrial Ecology. He has held visiting appointments at Chalmers University (Sweden), the University of Coimbra (Portugal), and the University of Naples (Italy). He now lives in Canada and is an Adjunct Professor at the University of British Columbia.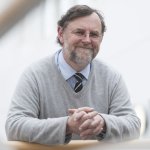 Professor Richard Murphy
Professor of Life Cycle Assessment
Biography
Richard Murphy joined the Centre for Environment and Sustainability as Professor of Life Cycle Assessment in February 2013.
He has a background in biological sciences with a BSc in Botany with Zoology from King's College London and a PhD in Pure & Applied Biology from Imperial College London. Richard has undertaken Post-Doctoral work in New Zealand and The Netherlands and, prior to joining CES, was a Reader in Plant Sciences at Imperial College London.
Richard is a past President of the Institute of Wood Science (now part of the Institute of Materials) and is a member of DEFRA's Hazardous Substances Advisory Committee, BRE's Advisory Panel and BSI committees. He is a founder and Director of LCAworks Ltd and was Chief Scientific Officer of Mycologix Ltd. He has advised the UK Climate Change Committee on LCA for bioenergy systems.
Richard received a Rector's Award for Excellence in Teaching at Imperial College London in 2011.
Professor Lorenzo Fioramonti
Director of the Institute for Sustainability
Biography
Lorenzo is the Founding Director of the Institute for Sustainability at the University of Surrey (UK) and a former member of Parliament and Minister of Education, University and Research in Italy. He is passionate about sustainability education and research, having written books such as: Wellbeing Economy: Success in a World Without Growth (MacMillan 2017) and The World After GDP: Economics, Politics and International Relations in the Post-Growth Era (Polity 2017), which have been featured – among others -  by Bloomberg and the Financial Times.
His opinion pieces have been published by The New York Times, Financial Times, The Guardian, Foreign Policy, Harvard Business Review, TruthOut, Die Presse, The Conversation, Das Parlament, Der Freitag, The Mail and Guardian, Business Day and open Democracy. He is also a sought-after public speaker on issues regarding sustainable wellbeing, governance innovation and purpose-driven business.
About the lecture
The 2022 lecture celebrates the 30th anniversary of the Centre for Environment and Sustainability (CES) at Surrey. We were delighted that the 2022 lecture was given by Distinguished Professor Emeritus Roland Clift himself, the founder of the Centre. Roland's Janus-inspired lecture topic addressed the future of human society and how quality of life will be affected by technical, environmental and social developments, where the analysis is based on empirical evidence.
Professor Lorenzo Fioramonti, the Institute for Sustainability director, gave an early insight on the vision and future for the new Institute, launched on 1 December 2022. The creation of the Institute for Sustainability supports the University's strategic aim to focus research intensity, focusing resources and support around critical masses of excellence. Pan-university institutes serve as flagships of pan-disciplinary research concentration which will elevate Surrey's global impact and visibility.
Professor Richard Murphy chaired the panel debate to share views and perspectives on 'the role of academic activities in pursuing sustainable development' with panel members:
Emeritus Professor Richard Darton OBE, Department of Engineering Science, University of Oxford
Bente Pretlove, Programme Director, Ocean Space, Group Research and Development DNV AS
Sarah Sim, SEAC Environmental Sustainability Programme Director, Unilever Safety and Environmental Assurance Centre; and Special Professor in Corporate Environmental Sustainability at the Faculty of Science at Radboud University
Jim Petrie, Emeritus Professor, School of Chemical and Biomolecular Engineering, University of Sydney. Honorary Professor, Department of Chemical Engineering, University of Cape Town
Gary Kass, Centre for Environment and Sustainability, University of Surrey
Professor Kate Burningham, Department of Sociology, Centre for Environment and Sustainability, University of Surrey
Sara Parkin, Principle Associate, The Sustainable Literacy Project
Dr Steve Waygood, Chief Responsible Investment Officer, Aviva Investors.
Watch the full lecture