Improving data privacy across travel
In 2018 the PRIvacy-aware personal data management and Value Enhancement for Leisure Travellers (PriVELT) project, led by Prof Iis Tussyadiah along with academics from two other universities, was awarded £1.13m in funding by the Engineering and Physical Sciences Research Council (EPSRC). 
The PriVELT project aims to develop a user-centric platform allowing travellers to better manage the sharing of their personal data and encourage a more transparent and effective use of data by travel service providers. It is led by Prof Iis Tussyadiah, Professor of Intelligent Systems in Service at the University of Surrey, alongside Professor Shujun Li from the University of Kent, and the University of Warwick's Professor Jay Bal. 
Experimental studies will be conducted to assess the privacy-related decision-making process and data sharing behaviours of travellers. These include lab-based user studies in the School of Hospitality and Tourism Management's Digital Lab, capturing psychophysiological measurements using eye-tracker, galvanic skin response sensors and facial action coding system. Field studies will follow similar methods as well as a large-scale consumer survey. This project will go towards forming part of the school's wider research agenda to better understand travellers' decision-making processes and to design technologies for behavioural change. 
Prof Tussyadiah, who leads the project team from Surrey as Principal Investigator, said: "I am excited to collaborate with the consortium to address the two-sided challenges around privacy and personalised services across personal data management. I believe PriVELT will help foster a more responsible personal data management behaviour and at the same time stimulate the growth of the industry." 
In March 2019 Prof Tussyadiah became the first female president of the International Federation for Information Technologies in Travel and Tourism (IFITT). IFITT is the leading independent global community for the discussion, exchange and development of knowledge about the use and impact of new information and communication technologies in the travel and tourism industry.   
"The founders and previous presidents have built IFITT into the strong community that it is today," said Prof Tussyadiah. "My vision as president is to take that legacy further as we face new challenges in the future. We will do that by forming strong relationships between academia, industry and government, which will encourage research and development in ICT and tourism that address society's challenges." 
Find out more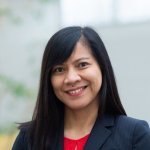 Professor Iis Tussyadiah
Professor of Intelligent Systems in Service, Head of School of Hospitality & Tourism Management
Biography
Professor Iis Tussyadiah is Professor of Intelligent Systems in Service, Head of School of Hospitality and Tourism Management, and Fellow of the Surrey Institute for People-Centred Artificial Intelligence at University of Surrey.
Iis conducts research on digital transformation in the services sector, focusing on human-computer interaction, consumer behaviour, and management. She investigates the applications and implications of artificial intelligence and is an advocate of utilising technology to forge new pathways to a better future. Her current work covers human-AI teaming and the future of work, digital nudging, and the development of sociotechnical systems for sustainability transitions. She has received research funding from research councils, charity (e.g., Leverhulme Trust), and the industry. She was the Surrey PI for a 4-year £1.4M research project on data privacy in travel sector in 2018-2022 funded by EPSRC (PriVELT). She received several Best Research Paper/Journal Paper of the Year Awards at ENTER, I-CHRIE, Advances in Destination Management, etc. She is a recipient of Web of Science Highly Cited Researcher in the field of Social Sciences in 2021 and 2022.
Iis provides leadership to a globally leading School of Hospitality and Tourism Management (SHTM) at University of Surrey. She is a strong proponent of the transformative approach to education and research. This is reflected in the SHTM Global Leadership Strategy 2021-2024, which focuses on three pillars: cultivating future leaders, advancing scholarship and impact, and developing and sustaining partnerships. In 2022, SHTM rose to #2 in the world on the Shanghai Ranking's Global Ranking of Academic Subjects (GRAS) 2022 for Hospitality & Tourism Management, and claimed its #1 position in the UK on the Complete University Guide Subject League Table 2023 for Tourism, Transport, Travel and Heritage Studies. The School is also among the Top 5 on The Guardian and The Times and Sunday Times League Tables 2023.
Professor Tussyadiah served as Vice President (2014-2017) and later President (2018-2020) of the International Federation for Information Technologies and Travel & Tourism (IFITT) and is a founding member of the Alliance for Innovators and Researchers in Tourism and Hospitality (AIRTH). Iis also served as a member of Advisory Group for World Economic Forum's Travel & Tourism Development Index (TTDI) 2021, part of the working group for World Travel & Tourism Council's Women Empowerment Initiative, and a Non-Executive Director of Visit Surrey. Prior to joining Surrey, Iis was Clinical Associate Professor in the School of Hospitality Business Management, Carson College of Business, Washington State University, USA. From 2008 to 2012, she was Assistant Professor and Associate Director of the National Laboratory for Tourism and eCommerce (NLTeC) at Temple University, USA. She obtained her PhD in Information Sciences with a concentration in Human-Social Information Sciences from Tohoku University, ranked the best university in Japan by Times Higher Education, where she received the GSIS Dean's Award for Excellent Achievements in Doctoral Studies in 2007.