Improving data privacy across travel
In 2018 the PRIvacy-aware personal data management and Value Enhancement for Leisure Travellers (PriVELT) project, led by Prof Iis Tussyadiah along with academics from two other universities, was awarded £1.13m in funding by the Engineering and Physical Sciences Research Council (EPSRC). 
The PriVELT project aims to develop a user-centric platform allowing travellers to better manage the sharing of their personal data and encourage a more transparent and effective use of data by travel service providers. It is led by Prof Iis Tussyadiah, Professor of Intelligent Systems in Service at the University of Surrey, alongside Professor Shujun Li from the University of Kent, and the University of Warwick's Professor Jay Bal. 
Experimental studies will be conducted to assess the privacy-related decision-making process and data sharing behaviours of travellers. These include lab-based user studies in the School of Hospitality and Tourism Management's Digital Lab, capturing psychophysiological measurements using eye-tracker, galvanic skin response sensors and facial action coding system. Field studies will follow similar methods as well as a large-scale consumer survey. This project will go towards forming part of the school's wider research agenda to better understand travellers' decision-making processes and to design technologies for behavioural change. 
Prof Tussyadiah, who leads the project team from Surrey as Principal Investigator, said: "I am excited to collaborate with the consortium to address the two-sided challenges around privacy and personalised services across personal data management. I believe PriVELT will help foster a more responsible personal data management behaviour and at the same time stimulate the growth of the industry." 
In March 2019 Prof Tussyadiah became the first female president of the International Federation for Information Technologies in Travel and Tourism (IFITT). IFITT is the leading independent global community for the discussion, exchange and development of knowledge about the use and impact of new information and communication technologies in the travel and tourism industry.   
"The founders and previous presidents have built IFITT into the strong community that it is today," said Prof Tussyadiah. "My vision as president is to take that legacy further as we face new challenges in the future. We will do that by forming strong relationships between academia, industry and government, which will encourage research and development in ICT and tourism that address society's challenges." 
Find out more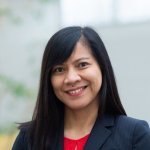 Professor Iis Tussyadiah
Head of School of Hospitality and Tourism Management, Professor of Intelligent Systems in Service
Biography
Iis Tussyadiah is Professor of Intelligent Systems in Service, Head of School of Hospitality and Tourism Management, and Fellow of the Surrey Institute for People-Centred Artificial Intelligence at University of Surrey. Iis conducts research on digital transformation in the travel and hospitality industry, focusing on human-computer interaction, consumer behavior, and mobility. She investigates the applications and implications of intelligent systems in the services sector to inform business practice and policy.
Iis served as Vice President (2014-2017) and later President (2018-2020) of the International Federation for Information Technologies and Travel & Tourism (IFITT) and is a founding member of the Alliance for Innovators and Researchers in Tourism and Hospitality (AIRTH). She received several Best Research Paper/Journal Paper of the Year Awards at ENTER conferences in 2008, 2012, 2013, 2016, 2019, and 2020, I-CHRIE in 2008, Advances in Destination Management in 2012, etc. Iis was awarded Best Emerging Scholar in Tourism (BEST) by the International Tourism Studies Associations (ITSA) in 2016.
Prior to joining Surrey, Iis was Clinical Associate Professor in the School of Hospitality Business Management, Carson College of Business, Washington State University, USA. From 2008 to 2012, she was Assistant Professor and Associate Director of the National Laboratory for Tourism and eCommerce (NLTeC) at Temple University, USA.