Santander Universities
The University has been part of the Santander Universities Network since 2007, providing funding for Portuguese language programmes, entrepreneurship activities, overseas work placements and international mobility opportunities for student and staff. 
Santander mobility awards
Over 150 mobility awards have been made to date, creating links with leading universities around the world – including Sun Yat-sen University, Shanghai Jiao Tong University, the University of São Paulo, Harvard Medical School and Massachusetts Institute of Technology.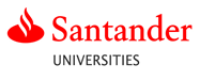 Researcher Mobility Awards
The Researcher Mobility Awards aim to provide PhD students and staff with the opportunity to visit a university overseas or undertake an incoming visit to Surrey for up to six months. Awards of up to £2,000 are available for mobility between the University of Surrey and overseas members of the Santander Universities Network. Visits should be completed in the 2018 calendar year. 
A call for applications is currently open. The deadline for submission is the 8th January 17:00 GMT. To make an application please read the guidance notes and complete the appropriate application form (Researcher Mobility form for Surrey students and staff and Visiting Researcher form for incoming students and staff). 
Student Mobility Scholarships
Mobility Scholarships are available for undergraduate and post-graduate taught students to undertake an international experience to select destinations. Funding is also available for students from disadvantaged backgrounds. Please contact the Global Engagement Mobility Team for more information: a.gidman@surrey.ac.uk
Skills ladder workshops
Student Enterprise in collaboration with the University's Careers Service runs a regular series of Enterprise Skills Ladder Workshops through the academic year.  The sessions are aimed primarily at undergraduate and postgraduate students who would like to find out more about starting their own business or social enterprise. 
The sessions are also open to staff as well as students.  You can come along to as many sessions as you like. Led by business professionals, the workshops are aimed at promoting an awareness of the different areas that need to be addressed/considered when setting up a business.
The sessions usually take place on Wednesdays during semester and run from 5.30-7.00 pm.
Students can view upcoming dates and register to workshops at on our Surrey Student Enterprise page.
Student Enterprise Kick Starter Fund
The Student Enterprise Kick Starter Fund is aimed at pre-start up and early start up student businesses, and can provide students with seed funding of up to £500.  
Further details are available on the Student Enterprise funding page.
Young Enterprise
Santander funding is used to support company registration and lead costs. This year, we have three student companies incorporated on the YE programme: Checkmate Vivas, UniBuzz, and Lushurious.
Summer School 2018
The Enterprise Summer School is an intense three-day introduction to the world of enterprise.  The event is open to past and present students from the University of Surrey and the University of the Creative Arts irrespective of the discipline studied.
This year the Summer School will run from  19th - 21st June 2018.
More information is available on the Enterprise Summer School page.
Stay connected
14.12.17
From July 2nd 2017 till July 18th 2017 I was a summer student at Aarhus Summer School in Denmark studying...
14.12.17
The Brazilian Business & Culture Summer School is an intensive programme hosted by USP – a leading...