Supervisors
View the supervisors of this project.


IPROCOM EU Research Charter Champion
Dr Crina Grosan
Department of Computer Science,
Babes-Bolyai University, Romania
Email: crina.grosan@gmail.com

IPROCOM Director of Research and WP1 Lead
Professor Peter Kleinebudde
Institute of Pharmaceutics and Biopharmaceutics,
Heinrich-Heine-University, Germany
Email: kleinebudde@hhu.de



IPROCOM WP3 Lead
Dr Aleksander Mendyk
Department of Pharmaceutical Technology and Biopharmaceutics,
Jagiellonian University, Poland
Email: mfmendyk@cyf-kr.edu.pl.

IPROCOM Training committee WP1 Lead
Dr Abder Michrafy
Powders and Processes Group,
Mines Albi, France
Email: michrafy@mines-albi.fr

IPROCOM Director of Training
Professor Hugh Stitt
Catalyst Manufacture and Reaction Engineering Research,
Johnson Matthey, UK
Email: hugh.stitt@matthey.com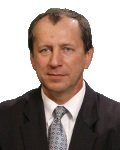 Supervisor
Professor Vaclav Snasel
Faculty of Electrical Engineering and Computer Science,
Vysoka Skola Banska, Czech
Email: vaclav.snasel@vsb.cz

IPROCOM Coordinator and WP2 Lead
Professor Chuan-Yu (Charley) Wu
Department of Chemical and Process Engineering,
University of Surrey, UK
Email: c.y.wu@surrey.ac.uk.