About us
The University of Surrey Lettings (USL) agency is a not-for-profit lettings service which was established in November 2016.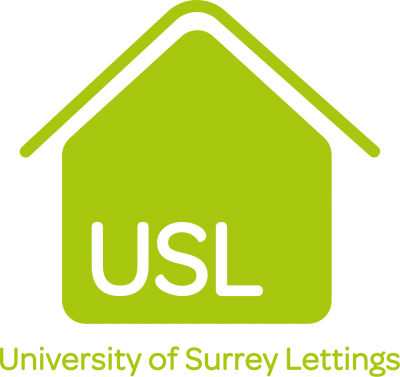 USL has won the prestigious 'Student Experience' award at The Guardian University Awards 2018. The 'Student Experience' award recognises innovative projects or initiatives that have positively enhanced the academic and/or personal experience of the student body. This is the sixth year of the Guardian University Awards and the awards are highly recognised across the higher education sector in the UK.
USL was formed as part of an initiative by the Students' Union who felt there was a clear need for the University of Surrey to provide a comprehensive advice and support service to students renting off campus. The USL partnership incorporates the Students' Union and Student Support Services Centre.
What we do
Alongside student support, USL also manage the University's head leasing scheme which enables the University to rent properties to students without charging any fees. USL are dedicated to providing students with a fair deal and landlords with a professional service.
The USL team bring a wealth of industry experience and are always here to support in any way we can.
Memberships and accreditation
USL is accredited by the Guildford Landlord Accreditation Scheme (GLAS) and works alongside Guildford Borough Council to promote professional landlord accreditation. As well as our accreditations, we are also a voluntary member of the Property Redress Scheme (PRS).
Lettings agents
With our commitment to providing a fair deal for students, USL work in partnership with the following letting agencies:
These agencies have proven to treat students fairly and conduct their lettings operations in a transparent and honest manner.
If you are a current letting agent and would like to find out more about becoming a USL-preferred agency, please complete the Preferred Supplier Application Form (Word) and return to usl@surrey.ac.uk.