Applying theory to practice
Discover how the Surrey MBA connects you with real-world business issues.
Co-teaching
A number of modules on our MBA will be led by both an experienced academic and an industry practitioner, ensuring that theory is connected with practice throughout the programme.
This co-teaching approach adds to the already-extensive industry experience of our academics by offering a complementary or contrary angle from those working within businesses on a daily basis.
It offers you a different dynamic, sparking debate and enhancing the learning environment.
Working with our partners
Surrey Business School has a vast network of partners with whom we work in consultancy, on ideation and towards Knowledge Transfer Partnerships.
Our MBA students are often at the heart of these projects, working with companies, government agencies and voluntary organisations to address particular challenges and flexing their skills to tackle even the most complex issues.
Case studies
As part of the Marketing and Selling across Channels module, executive MBA students completed an intensive consultancy project for Water-To-Go, developing marketing plans for growing the business for the future.
Water-To-Go is a sustainable start-up organisation, producing reusable water bottles with inbuilt filtration systems, potentially saving lives and stops plastic waste.
Students conducted insightful market research and presented creative marketing plans, fit for adaption into an uncertain business environment.  In addition, the research and development of recommendations addressed current challenges in integrating offline and online solutions.
Emma Cooper, Senior Director (Operations), BrainJuicer
Executive MBA student
I am leaving the module feeling more respectful for the study of Marketing and with a greater passion for the discipline than ever before. It was particularly interesting to study Marketing towards the end of year 1 of my EMBA because it meant I saw how the other modules I had studied were all related to Marketing.
Nataliya Clifton, Sales Team Manager, AJW Aviation
Current Executive MBA student 
SBS MBA & EMBA students were given the opportunity to work with Spaceships Campervan Rentals, one of UK's largest campervan rental companies. The company rents out a range of compact camper vans from five depots located throughout Europe, targeting all ages between 25 – 75.
The business was started by John Morley, a former management consultant, who met with the concept when he visited New Zealand. Returning home he made an offer to take over the European franchise and since then the company has grown to a fleet of 170 vehicles.
Spaceships campervans are typically completely rented out in the summer months as UK visitors and locals head off for holidays, however it's more of a challenge to use all of the vehicles during the off-peak months.
The SBS students working on this project were charged to suggest new target customers and associated value propositions outside of the main holiday season.
Neil Chitre, Executive MBA student said, "It really helped that we were a truly diverse and international team because we could come up with some really exciting new ideas."
The students worked over the course of a semester using the tools and concepts that they learned during the Consulting module. One of the tools used was "knowledge brokering" where students investigate how managers have solved similar issues in other industries. In this case the team looked at how other tourism-related businesses such as ski resorts had solved the out-of-season troughs.
Chris Stevens, full time MBA student said, "Knowledge brokering…has provided a rich range of possible solutions to meet the project brief."
One of the MBA teams took the opportunity to try out a Spaceships vehicle for a weekend in March travelling to the New Forest to interview other campers to understand the merits of the off-season. This encounter with potential customers shaped their thinking and encouraged them to think of innovative ways to use the vehicles.
At the final presentation in late May, the student teams revealed their most powerful ideas and suggested how these might be implemented.  Spaceships Campervans were delighted with the results and commented, "I'm really pleased to say that the MBA & EMBA teams, with the guidance of university staff, have come up with real-world solutions. They have generated real value for our business." 
Rocket Consulting is a successful professional services company specialized in implementing supply chain and logistics solutions that use SAP software. Rocket has developed its own approaches to complementary technology and their customers range in industries.
The digital revolution has caused major disruptions in supply chain technology, relating to the growth of the IoT (The Internet of Things), to the increased use of enterprise mobility, where workers will be able to directly control more and more management activities and information digitally through their smart phones and tablets.
Rocket Consulting's Commercial Manager, Nick Garnett, asked the MBA team to investigate how the growth of IoT and enterprise mobility would impact Rocket Consulting's business.
The MBA students entered the world of digital change and worked together to develop a number of different case studies that encapsulated how companies would for instance, change their approach to inventory management.
Cathy Xie, full time MBA student commented, "We were lucky enough to be connected to a number of world class supply chain experts who could explain complicated supply chain thinking''
At the intermediate design event, the team met with Rocket Consulting to discuss their evolving ideas. One MBA student, commented "We were lucky to be consulting to a consultant with lots of his own experience that he could share with us. I learned so much from our conversations. It's a part of my MBA that I won't forget."
Rocket Consulting were impressed that the team managed to get to grips with the highly technical subject matter and come up with some concrete recommendations. After the final presentation they shared their thoughts, "Each of the students showed great application to the task at hand which was a genuinely tough assignment. The consulting team delivered a piece of work that they should be rightly proud of. I will be presenting the results at our next board meeting."
As part of the Innovation Management and Design Thinking module, full-time Surrey MBA students completed an intensive consultancy project for Barclays UK, spending time at their HQ in Canary Wharf, London and presenting "some great new insights" and creative solutions to the challenges of Global Structural Reform.
With new reforms and regulations, growing customer expectations and the constantly evolving technological landscape, financial institutions such as Barclays are under increasing pressure to remain competitive and adapt to the agile environment in which they work. To help bring a fresh perspective and new ideas to their structural reform programme Barclays UK enlisted our full-time Surrey MBA cohort for help.
Over the course of a week Surrey students worked in groups of 8 to develop new ideas and recommendations for Barclays which they then presented to a panel of representatives from the Barclays Structural Reform Programme on the 30th floor of their Canary Wharf HQ in London.
The panel commented on how the Surrey MBA students effectively managed to "bring together several ideas to offer different perspectives" and "made us rethink some of our approaches".
As part of the Marketing, Influencing and Selling Across Channels module, Surrey MBA students worked with Miller Brands, the UK subsidiary of one of the world's largest beer companies SABMiller to help them develop their strategy for improving gender diversity in the workplace. Surrey students conducted interviews and surveys to provide recommendations towards strategic planning and the development of organisational culture, linking the impact of internal HR strategies with marketplace perception and target market priorities.
Surrey MBA students travelled to Rwanda to provide expertise and support to Touraid, a children's charity which promotes reconciliation between previously warring tribes by uniting children through sport.
The strategic planning for Touraid in Rwanda not only offered a learning experience, it also provided the opportunity for students to see how their skills could act as a catalyst for social change.
Students identified groups and individuals that were helping to raise the profile of rugby in Rwanda, producing an action plan to unite a variety of stakeholders and create a more powerful force for change in Rwanda.
ramsac are a successful IT support company who help SMEs to develop IT strategies, placing special emphasis on high-quality customer service and responsiveness.
Surrey MBA students worked with ramsac to discuss how they can help their clients to plan, strategize and operate effectively in a rapidly changing digital environment.
Together, they explored potential consulting models for ramsac to offer their clients, as well as how to develop a set of business tools that the company could use to help their customers take full advantage of all that technology can offer them.
Surrey Business School MBA students combined their study of marketing with a live business case, putting together marketing plans for Gerraroom, a private social network.
Students worked with Tirath Bansal, the CEO of Paraym Solutions Limited and Founder of Gerraroom, who shared his business expertise throughout the twelve-week module.
The result was a range of innovative and well-designed marketing plans, with Tirath providing feedback to the students on their individual plans to supplement the feedback they received as part of their assessment.
This years' ''Marketing in a Digital World" module (2017), led by Professor Sabine Benoit, Department for Marketing and Retail Management, studied the life case company ChargeBox. The pioneer providers of charging solutions for mobile phones or other devices in public spaces.
Who are the company?
ChargeBox was the first to manufacture and launch free-to-use charging stations in the UK, back in 2012. A current study found that 90% of consumers occasionally suffer from low battery anxiety and some panic when their phone battery goes below 20%. This is particularly relevant for businesses, in buying situations where the phone is a frequent supporter in decision-making.
For the period of the life case a Chargebox has been installed on the ground floor of Surrey Business School for the students to experience the service in action. We welcomed company representatives for an initial run through with our Full time MBA students, of the business model and the managerial, marketing related challenges they face.
The aim is, at the end of the module the students will present their suggestions and solutions in front of a jury consisting of two company representatives, their career coach and two academics. To maximise creative output, students were first set the task of forming groups with a mix between male/female, nationalities and educational backgrounds.
 Professor Sabine Benoit comments on this: "I'm fully aware that not all students liked this processes and some didn't like the outcome. However, our aim is to enhance their learning in the long run and it is part of the learning experience to be grouped with fellow students that they have not connected with before. Intercultural competence gets more and more important in today's economy. I want to have done my part to prepare them for this challenge."
For this module the MBA groups were treated as consultancy teams and it is a steep learning curve for each and every student. To prepare students for jobs in the managerial world we mimicked the competitive environment found in the managerial world, in which only one consultancy team will "get the deal.", selected by our jury.
Jury members included Janice Chalmers, Professor Sabine Benoit, Professor of Marketing and:
Ian Hobson, Co-Founder, CEO & Managing Director of Chargebox
John Cheese, COO of Chargebox.
The Jury (Janice, John, Ian, Sabine)
What solutions were presented? 
Most of the teams investigated new market segments for ChargeBox and proposed a positioning to target this segment. Segments chosen were fitness and wellness centres, tourist locations like museums, entertainment locations like cinemas or the events world. Other teams focussed on the current Chargebox app or made suggestions to enhance the sales process or presented a growth strategy.
What did the winner team propose?
The winning team proposed to enter two particular markets in Africa (Zambia and Egypt) that suffer from substantial electricity rationing or power outages, where consumers are restricted to charge their phone in their private homes. This is particularly relevant for the segment of those mobile phone consumers that rely on their phones for managing their business. Companies are usually not affected by the outages since they operate with generators. Therefore, the team proposed to cooperate with one of the big mobile phone companies in each country to provide charging solutions to their customers to gain a competitive advantage in the mobile phone market.
Winning team, "Charging Africa" John, Ian, Faeq, Zheng, Chembo, Kulwadee and Sabine (FLTR)
What did the students say:
"It had been an amazing journey of learning, combined with comprehensive guide by the lecturer, challenging and rewarding live case and great teamwork. We had learnt things that would have taken years to learn at workplace. " Zheng Li, MBA class 2016/2017
"The quality of all the presentations was amazing. Looking from our first MBA day 3 months ago, I never expected our cohort to achieve so much." Guy Bell, MBA class 2016/2017
''It was great to work with Ian and John and we wish them all the best for the future of Chargebox, and their Winning of the Events Industry.'' Paul Molesworth, MBA class 2016/2017.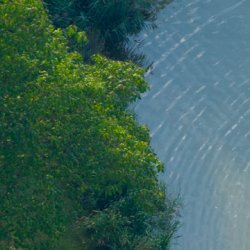 "You cannot imagine how valuable and helpful it has been to work with Surrey Business School's MBA students. Drawn from every continent, with diverse professional backgrounds, each delivered a detailed marketing plan. The reports are of the highest quality and the project has been immensely fulfilling."
Tirath Bansal – CEO, Paraym Solutions Limited