Celebrating 10 years of the engineering doctorate
The University of Surrey welcomed the first Engineering Doctorate students in 2005 and we marked the occasion at our Annual EngD Conference with a celebratory dinner.
Annual EngD Conference
Around 100 people attended the evening reception including representatives from sponsor companies, academics, alumni, research engineers and friends of the centre, during which Professor Bryn James, Chair of the Steering Group, made a short speech on the success of the programme and presented Professor Julie Yeomans with an award to mark her 10 years as Centre Director.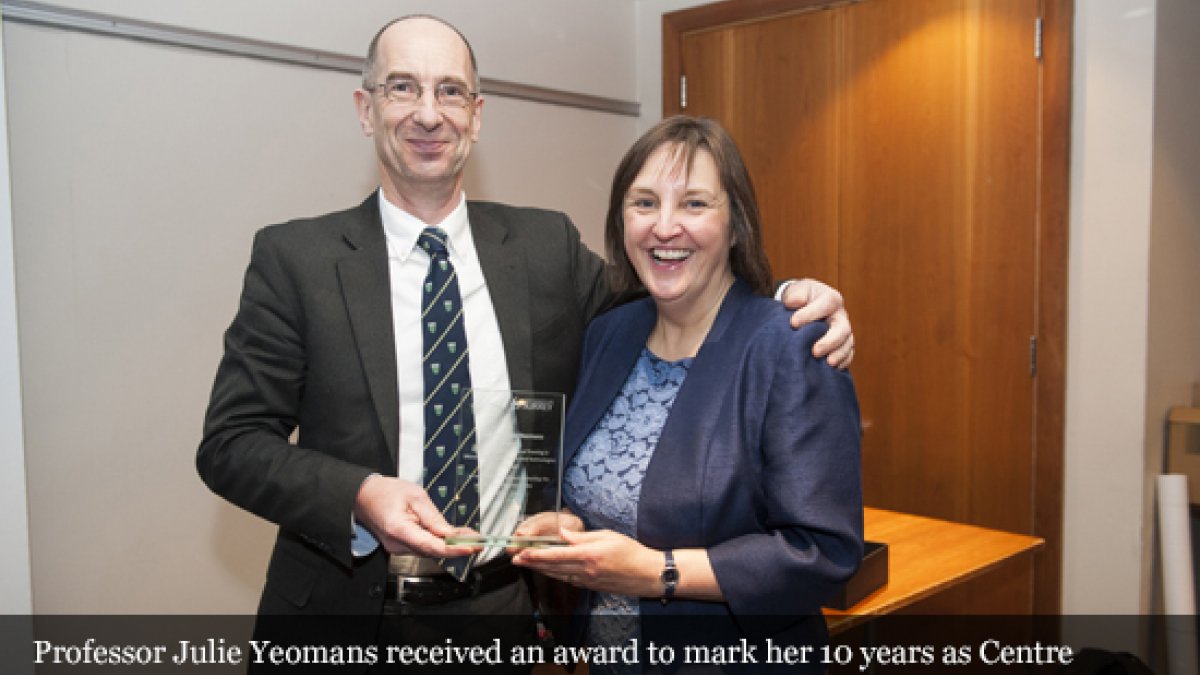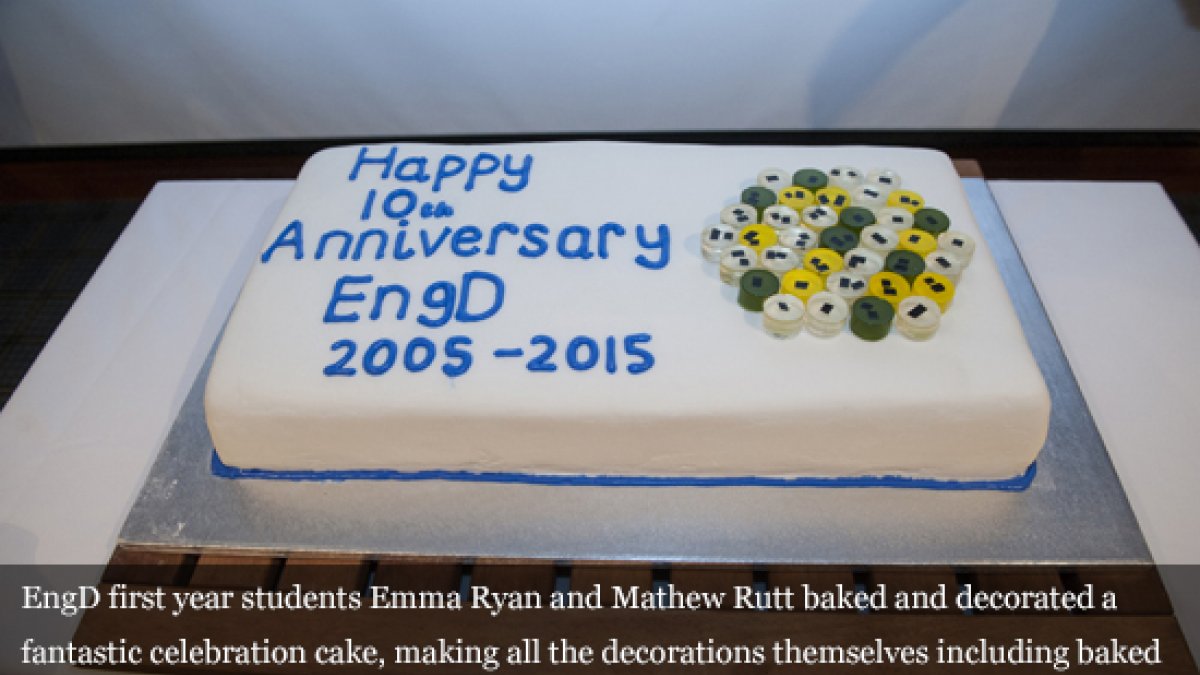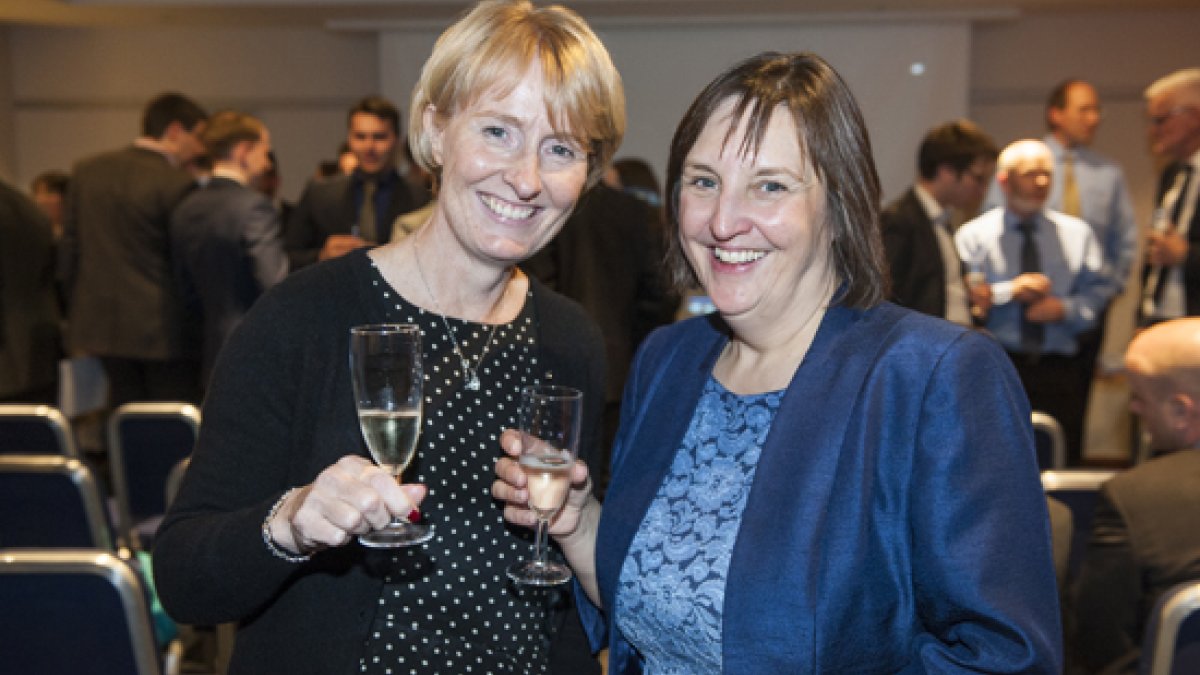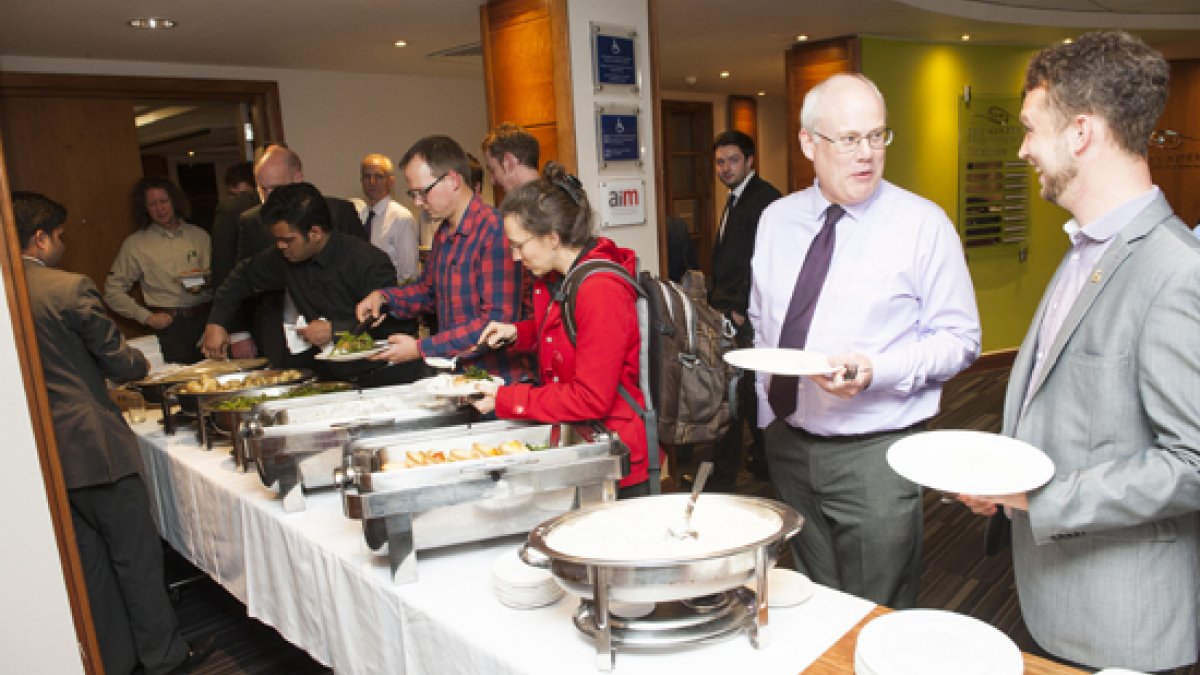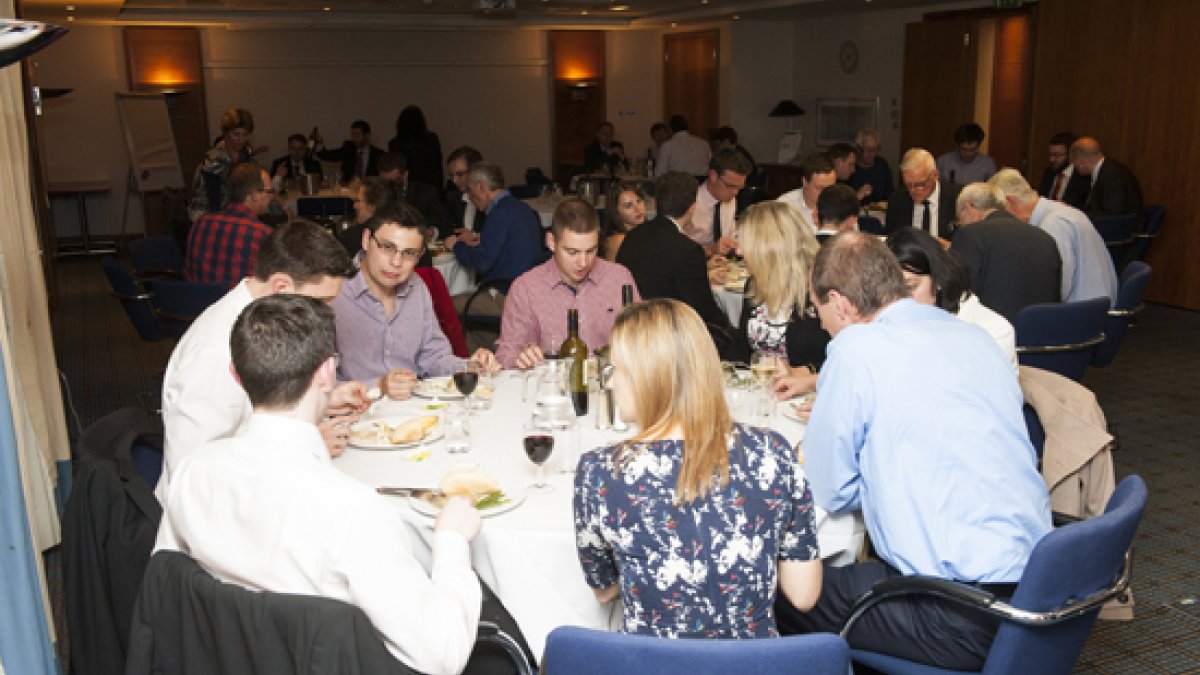 Celebrating 10 years of the EngD
Watch our film, made especially to mark this special year.