---
news
5 reasons to study BSc (Hons) Microbiology at Surrey
On our BSc (Hons) Microbiology course, you'll be able to select modules tailored to your interests, access our state-of-the-art facilities, gain industry experience, learn from experts in their field and enhance your employability.
Credit: Paul Stead / University of Surrey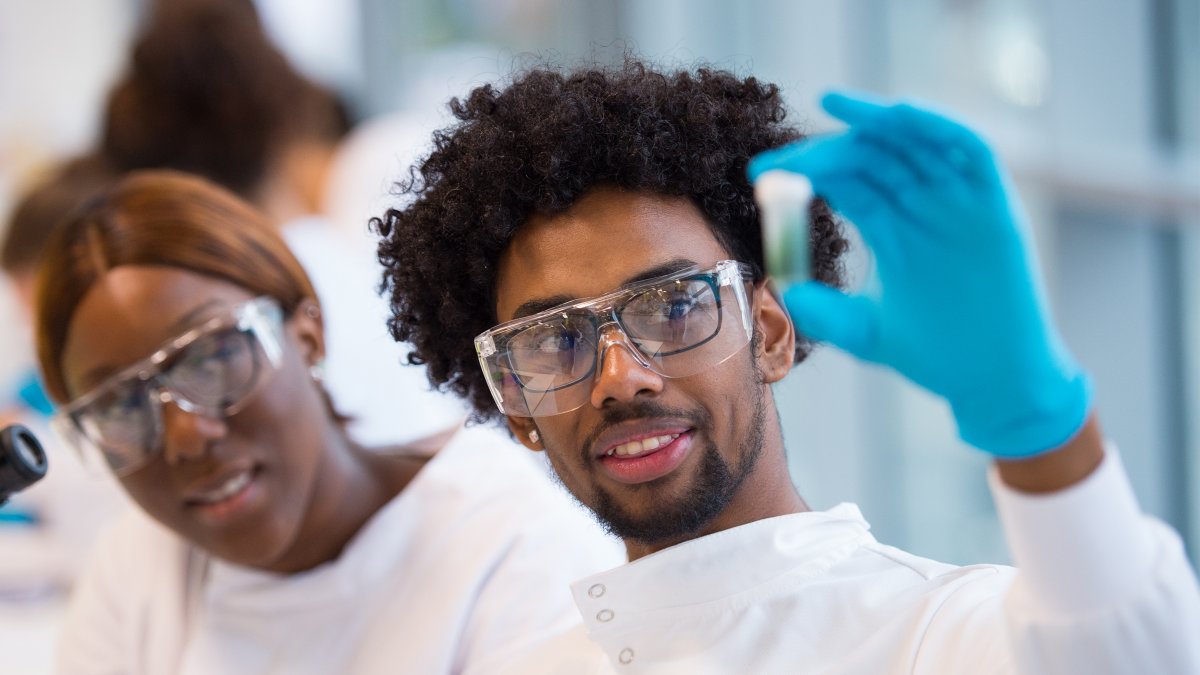 Credit: Paul Stead / University of Surrey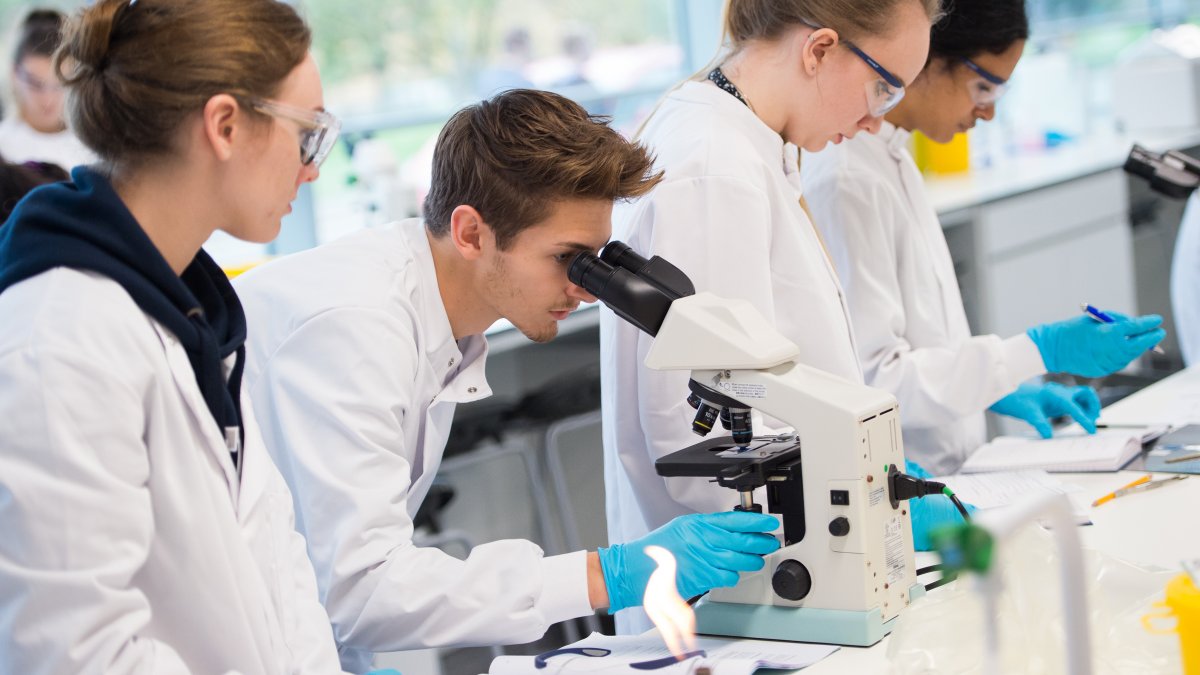 Credit: Paul Stead / University of Surrey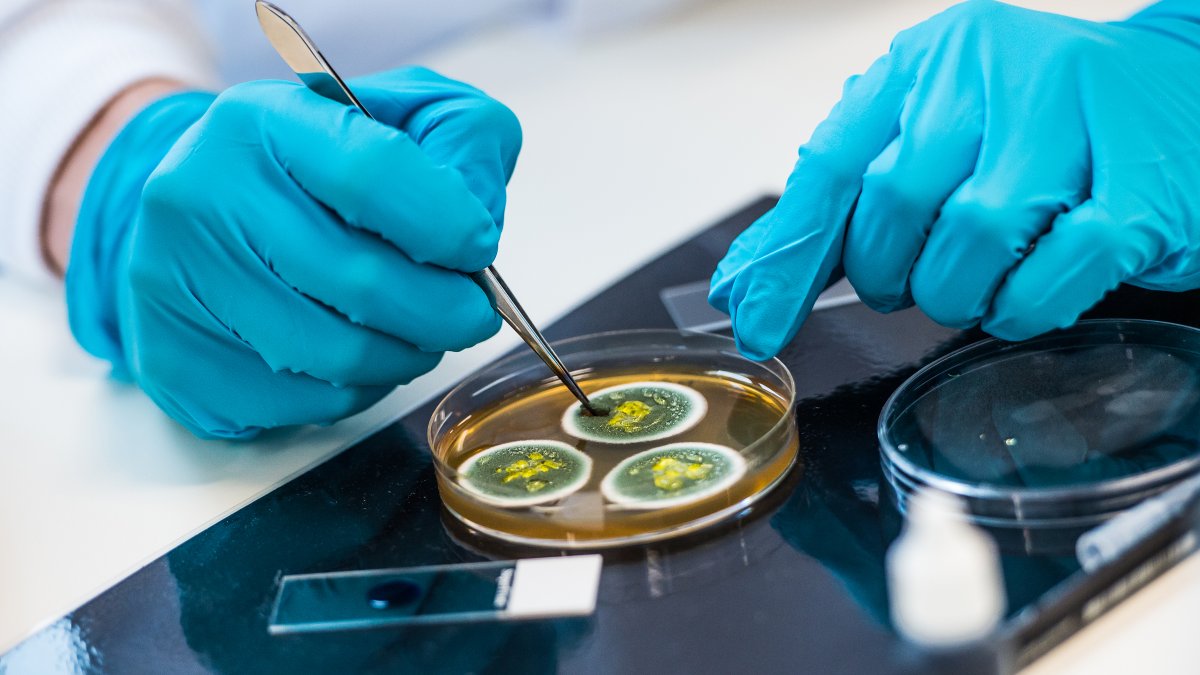 Credit: Jason Alden / University of Surrey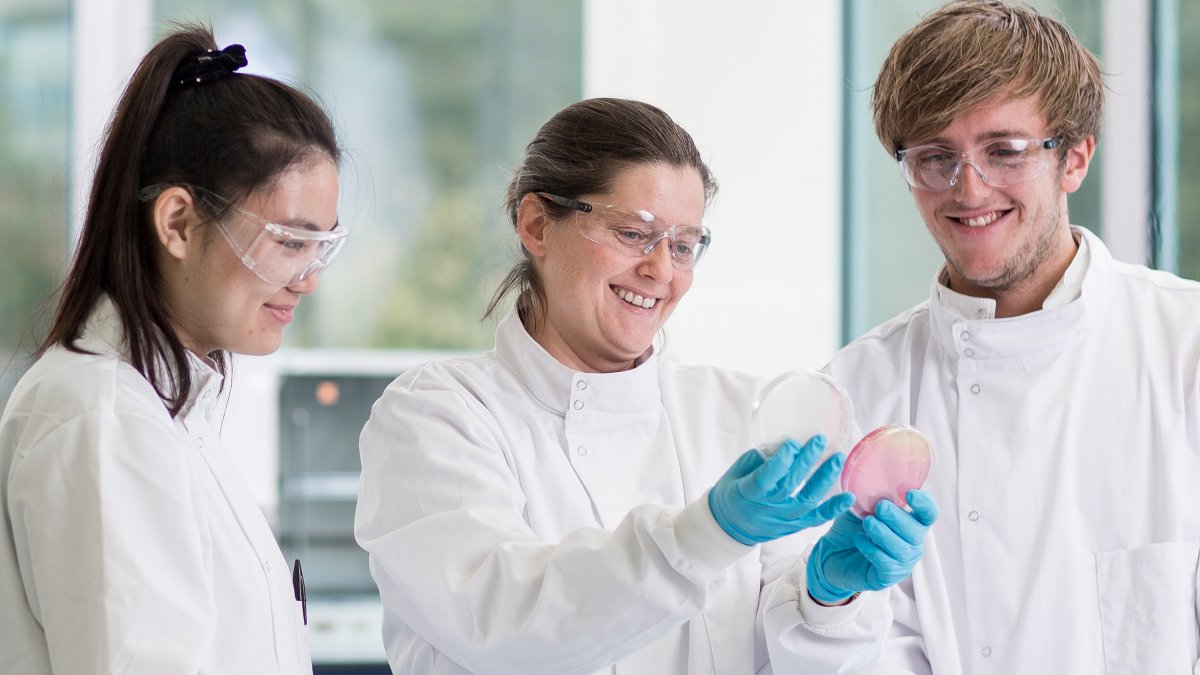 Credit: Paul Stead / University of Surrey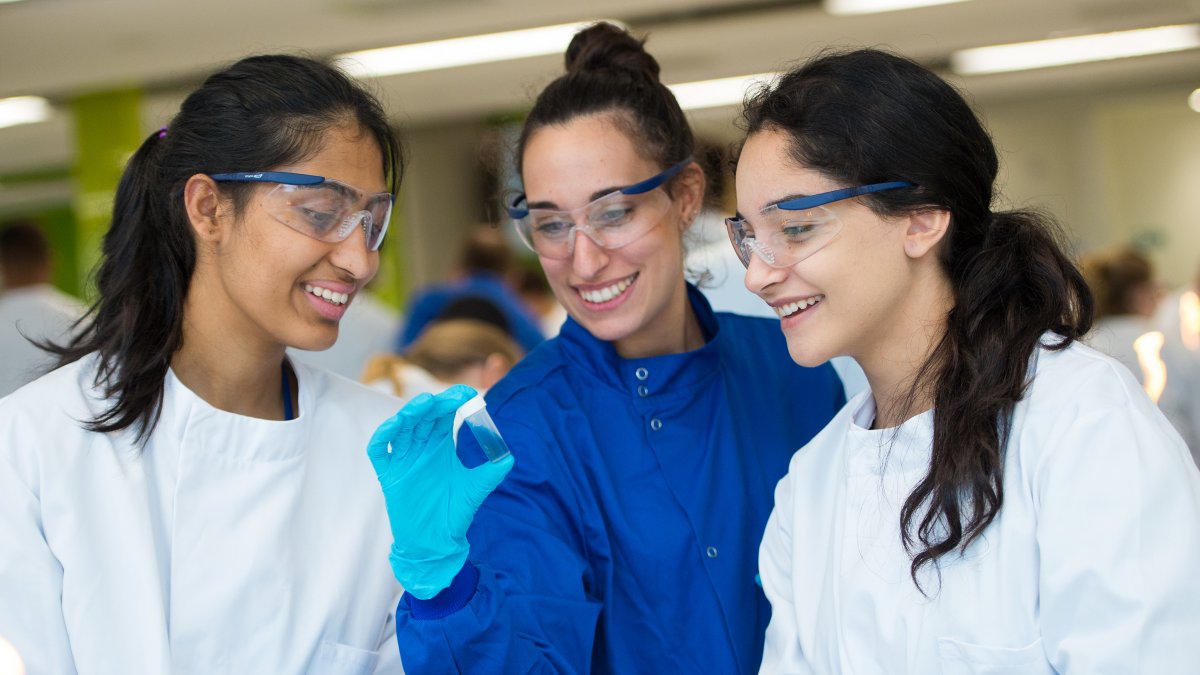 1. Select modules tailored to your interests
In the first year of your BSc (Hons) Microbiology course, you'll study topics that are fundamental to microbiology, including bacteriology, biochemistry and genetics, ensuring you have a solid foundation upon which to build the rest of your degree. During your second year, you'll get the option to study food analysis and quality control, food microbiology, immunology, pathology and pharmacology.
In your third year, you'll study biomedical microbial products, human microbial diseases, and the epidemiology of infectious diseases. You can also choose to explore topics such as advanced pharmacology, gene expression, immunohaematology, and pathogenesis and therapeutics of cancer. These will allow you to specialise and delve deeper into your areas of interest. You'll also complete a year-long research project, under one-to-one supervision.
2. Access state-of-the-art facilities
As a microbiology student at Surrey, you'll benefit from hands-on learning in our £10 million Innovation for Health Learning Laboratory. The laboratory is fitted with latest industry equipment, and TV screens are used to show you how to conduct experiments and follow scientific protocols.
Laboratory-based practical work will form an integral part of your course and you'll start using the laboratory when you first join us. Your time in our facilities will give you the opportunity to analyse the genetic make­up of different types of microbes and use specialist computer software to model microbiological systems and metabolic pathways. These are contemporary approaches to solving problems, such as discovering how microbes cause disease and finding new antimicrobial drug treatments. You'll familiarise yourself with microbiology methodology and develop the practical laboratory experience that's essential in industrial and research careers and valued by a wide range of employers.
3. Gain industry experience
Our Professional Training placements give you the opportunity to gain real industry experience, in an area of personal interest. You can choose to work for a range of employers, including pharmaceutical organisations, food suppliers, and biotechnology companies, to practise and enhance your skills. We have partnerships with several organisations, including GlaxoSmithKline, the Pirbright Institute and Public Health England.
We have an extensive number of partner institutions that offer placements exclusively to Surrey students, giving you access to research laboratories across the world. Recent international placements have taken place in Australia, Canada, the USA and across Europe.
You can also explore your transferrable skills by working in other fields including scientific communications, marketing and data analysis.
4. Learn from experts
We have a research-led focus to our teaching, ensuring everything you learn is up-to-date and relevant to employers. You'll be taught by lecturers who are active researchers in antimicrobial resistance, biotechnology, clinical bacteriology, systems biology and virology.
These may include Dr Dany Beste (an expert in tuberculosis), Dr Alison Cottell (an expert in antibiotic and biocide bacterial resistance), and Dr Jorge Gutierrez-Merino (an expert in the use of probiotics against infectious diseases and inflammatory disorders).
5. Enhance your employability
We prepare you for a wide range of careers, with 100% of our BSc (Hons) Microbiology graduates going on to full-time employment or further study.* Typical roles include government and public health scientists, research analysts, scientific data analysis specialists, and technicians. Our alumni can be found in academic and industrial research laboratories around the world, with recent graduates working for Procter & Gamble, Public Health England and Sanofi.
With the critical thinking, analysis, problem solving, decision making, and communication skills learnt throughout the course, several graduates have sought alternative careers in business, healthcare, teaching and tourism. Many students also use this course to apply for further study, including postgraduate research.
Discover more about our BSc (Hons) Microbiology course.
*Destinations of Leavers from Higher Education Survey 2016-2017