---
news
5 reasons to study BVMSci (Hons) Veterinary Medicine and Science at Surrey
On our BVMSci (Hons) Veterinary Medicine and Science course, you'll study modules designed by practitioners, access our state-of-the-art facilities, gain clinical experience, learn from a wealth of experts and enhance your employability.
Credit: Paul Stead / University of Surrey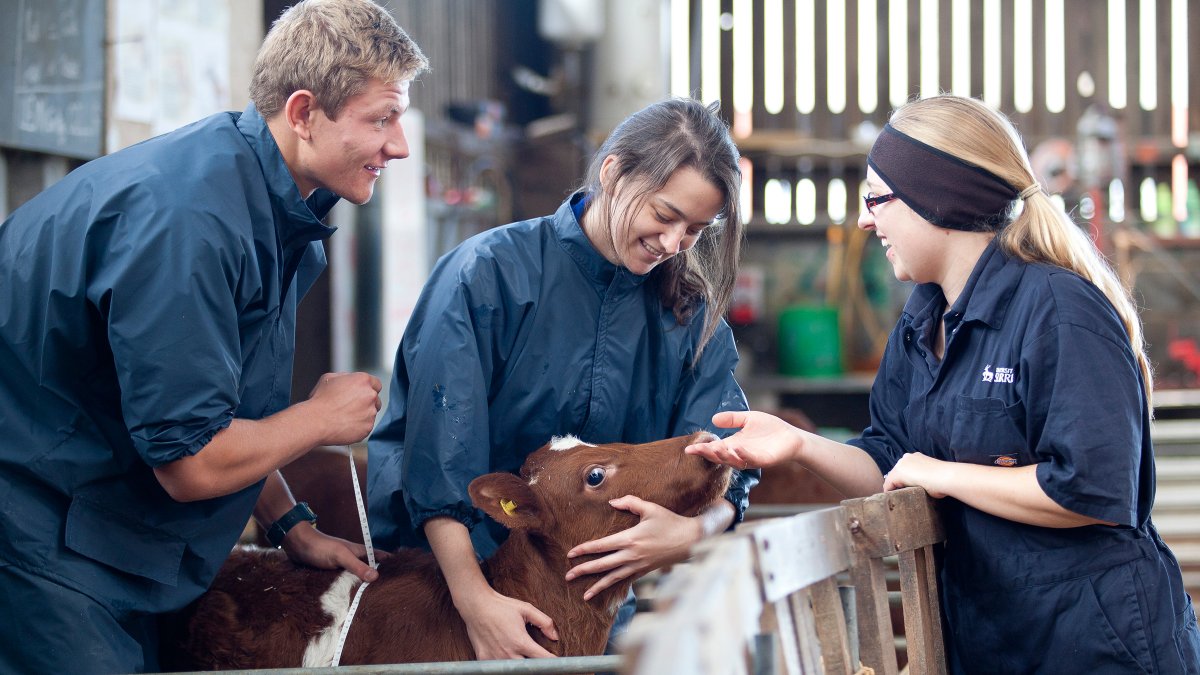 Credit: Chris Marchant / University of Surrey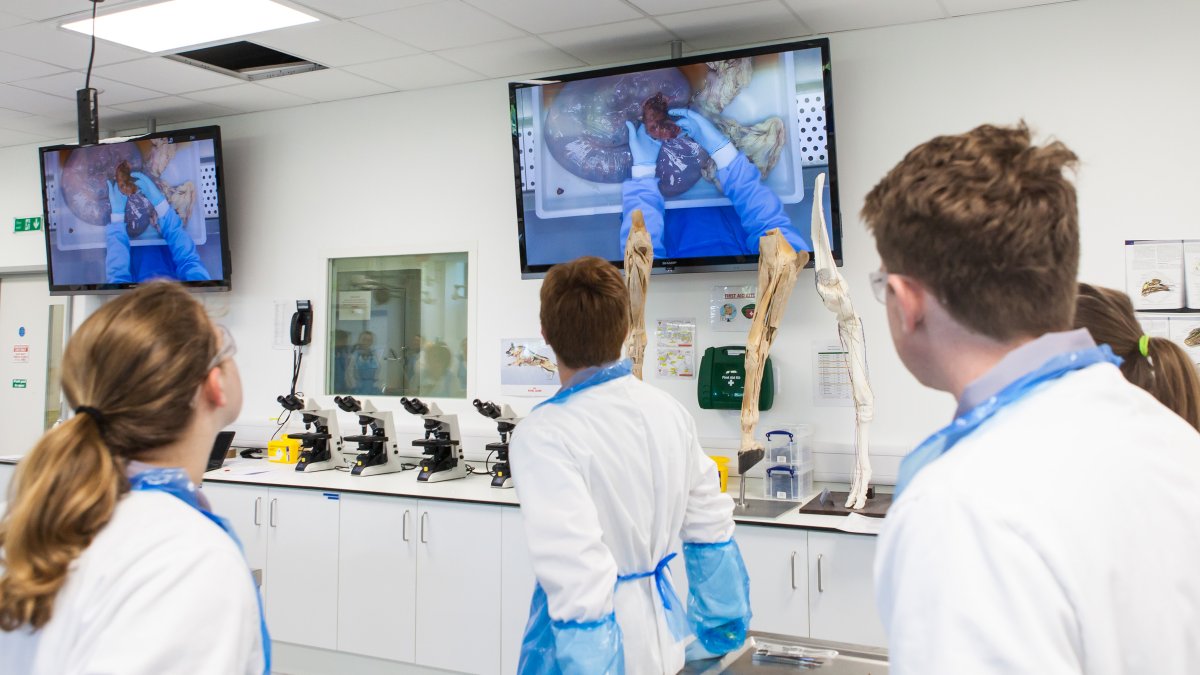 Credit: Paul Stead / University of Surrey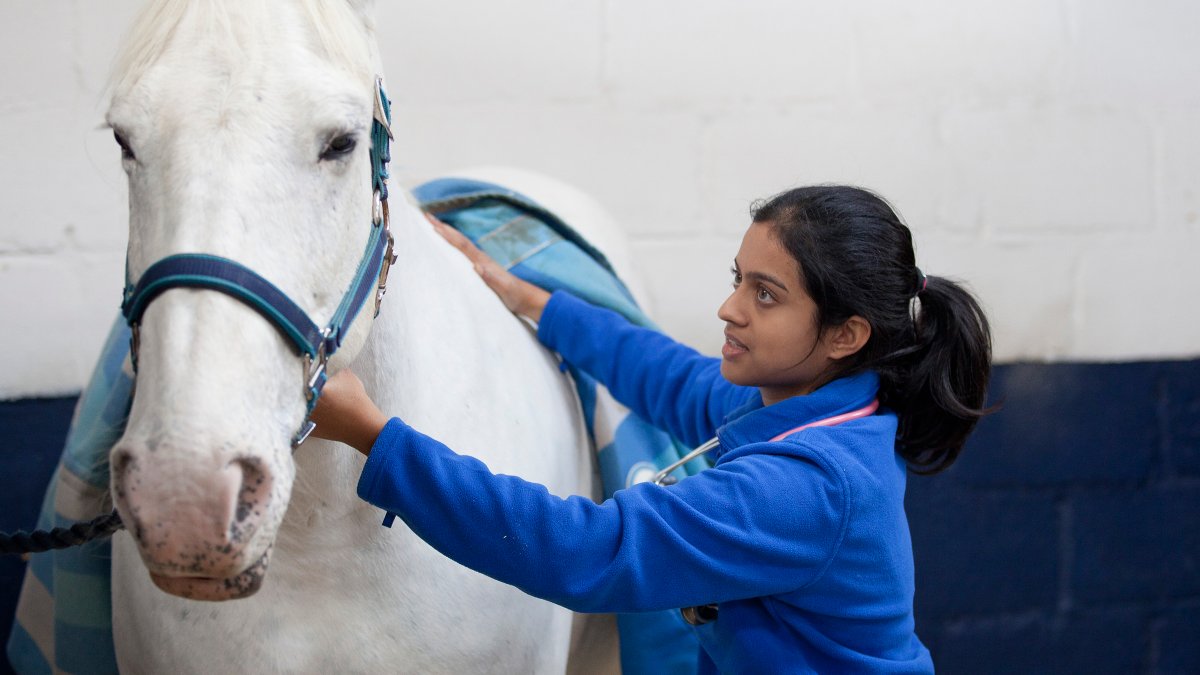 Credit: Jason Alden / University of Surrey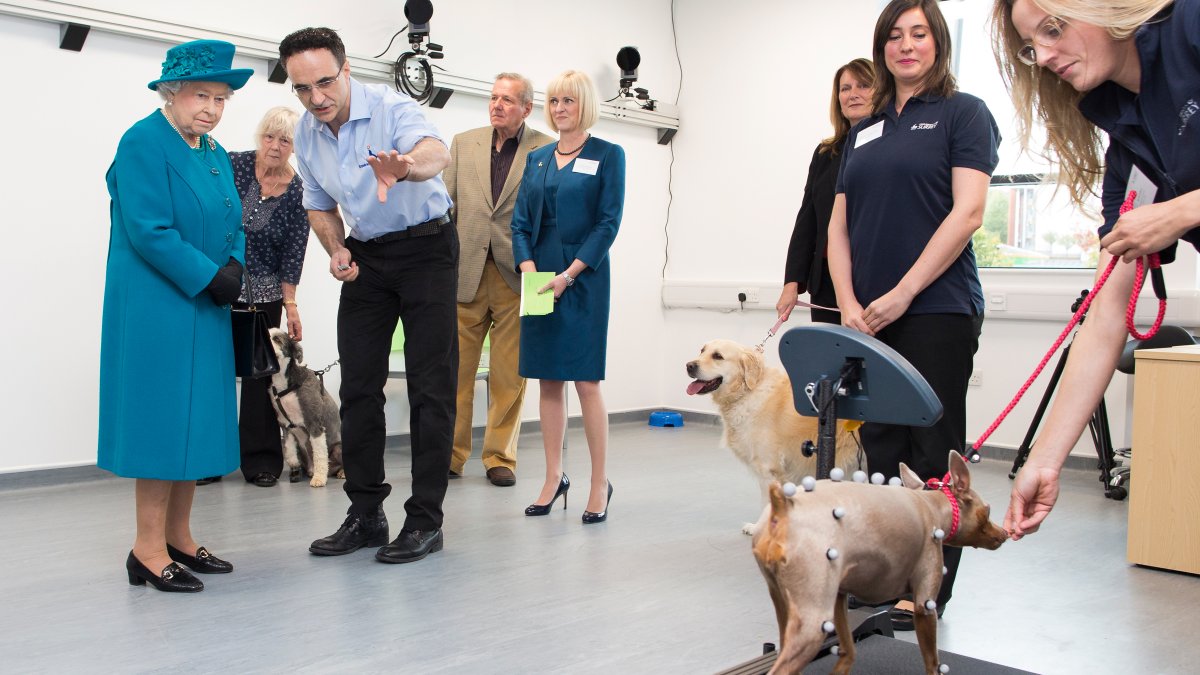 Credit: Paul Stead / University of Surrey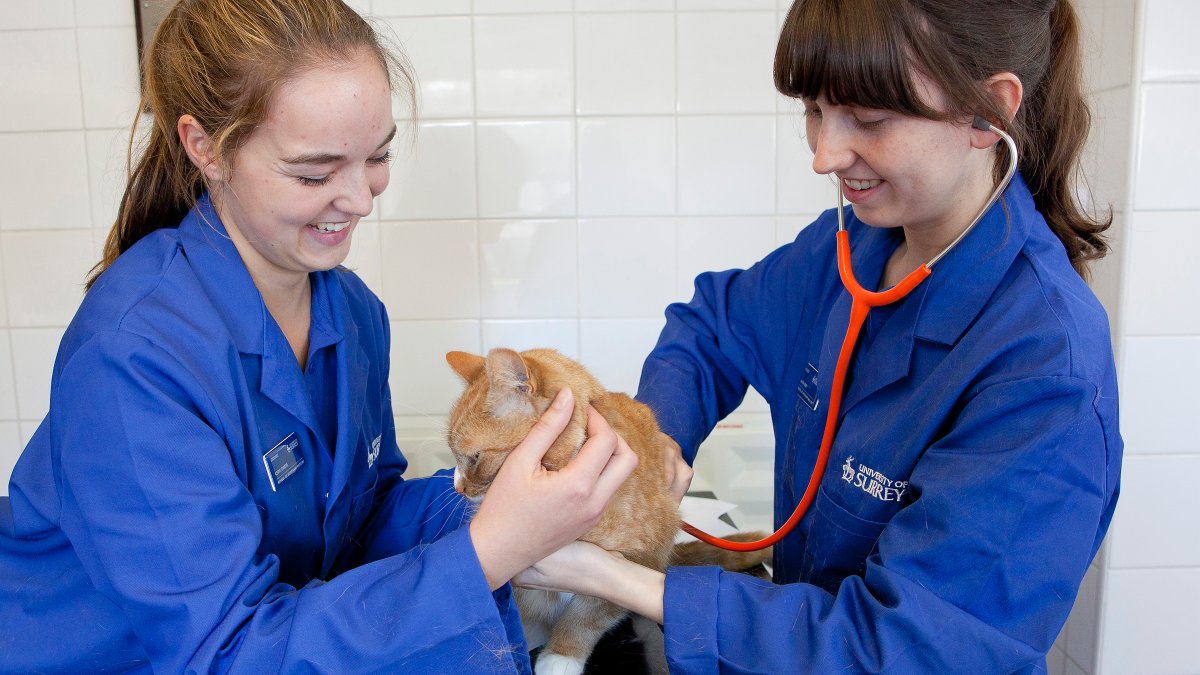 1. Study modules designed by practitioners
Our hands-on curriculum has been created in collaboration with our partnership of veterinary practices and scientific research institutes, including Marwell Zoo, ensuring everything you learn is multidisciplinary and relevant for your career in veterinary medicine. You'll learn about different body systems, covering all common companion and production animal species, in addition to wildlife and exotic species.
In the first year of our BVMSci (Hons) Veterinary Medicine and Science course, you'll study topics that are fundamental to veterinary medicine, including anatomy, physiology, animal husbandry, and cells and genes, ensuring you have a solid foundation upon which to build the rest of your degree. During your second year, you'll learn about epidemiology, infectious diseases, and pathology.
In your third year, you'll delve deeper into clinical medicine and surgery, diagnostic techniques, pharmacology, and scientific communication. During your fourth year, you'll specialise further in anaesthesia, surgery and patient care, contemporary issues in veterinary medicine, and zoological medicine.
In your fifth year, you'll take part in 10 hands-on practical workshops. Each week you'll focus on a different topic, including critical care and triage medicine, dentistry, how to administer medications and neutering. You'll work in small groups under the supervision of trained staff.
2. Access state-of-the-art facilities
As a veterinary medicine and science student at Surrey, you'll benefit from hands-on learning in our multi-million pound Veterinary Clinical Skills Centre. The Centre is fitted with latest industry equipment, including electrocardiogram (ECG) monitors and simulators, that you'll use to practise anaesthesia, intravenous and urinary catheterisation, life support and resuscitation, suture placement, and venepuncture.
You'll also have practical classes at our Veterinary Pathology Centre, home to our microscopy suites, pathology laboratories, post-mortem examination room and viewing gallery. Here you'll learn about the anatomy of different species by watching dissections as they take place, with the opportunity to conduct your own too. In our Veterinary Biomechanics Laboratory, you'll learn about animal movements, gait and posture adaptations, and how you can use gait analysis as a diagnostic tool.
Your time in our facilities will give you the opportunity to practise your communication and clinical skills, essential in a veterinary career and valued by a wide range of employers.
3. Gain clinical experience
In your final year of study, you'll complete seven intramural clinical placements, with one of our 70 partner veterinary practices. Here you'll be mentored by practitioners in small animal and equine general practice, small animal referral practice, production animal practice, and veterinary pathology and public health. You'll develop an awareness of working as a veterinary professional in a clinical environment, before building up your knowledge and skills.
For your final placement, you'll have the option to study an area of personal interest, which can include a research or business project. You'll also complete a minimum of 38 hours of extramural placements, focusing on animal husbandry and clinical skills to reinforce your learning.
"I've learnt from veterinary professionals across the world and been exposed to a plethora of different viewpoints, methods, business structures, and patient case-loads. It affords each student the opportunity to shape their own experiences, tailored to their personal interests, and develop in a totally unique way."
Dan Letch, BVMSci (Hons) Veterinary Medicine and Science
4. Learn from experts
We have a hands-on, clinical-led focus to our teaching, ensuring everything you learn is up-to-date and relevant to employers. You'll be taught by lecturers who are registered veterinary practitioners and researchers within their respective fields.
These may include Professor Noel Fitzpatrick - The Supervet and founder of Fitzpatrick Referrals Orthopaedics and Neurology (an expert in veterinary orthopaedics), Dr Ilknur Aktan (an expert with over 10 years' experience in veterinary anatomy), Dr Melanie Blevins (lecturer in small animal surgery), Dr Mike Cathcart (an expert in equine medicine), and Dr Teresa Hollands (an expert with over 30 years' experience in veterinary nutrition).
5. Enhance your employability
Our course is accredited by the Royal College of Veterinary Surgeons (RCVS), giving you the academic requirements needed to register as a Veterinary Surgeon, once you graduate. Once registered, you can practise throughout the UK, Channel Islands and the Isle of Man. You can also apply to practise outside of the UK.
We'll prepare you for a wide range of careers, with typical roles including veterinary clinical practice, pathology, conservation medicine, veterinary pharmaceuticals, food security, and veterinary public health and policy. Some students also use this course to apply for further study, including postgraduate research.
Discover more about our BVMSci (Hons) Veterinary Medicine and Science course.