---
news
Alumnus joins national infrastructure advisory panel
As one of the UK's brightest and best infrastructure professionals, Christian O'Brien – who graduated from Surrey's MEng Civil Engineering in 2016 – has been selected as a member of the National Infrastructure Commission's new Young Professionals Panel.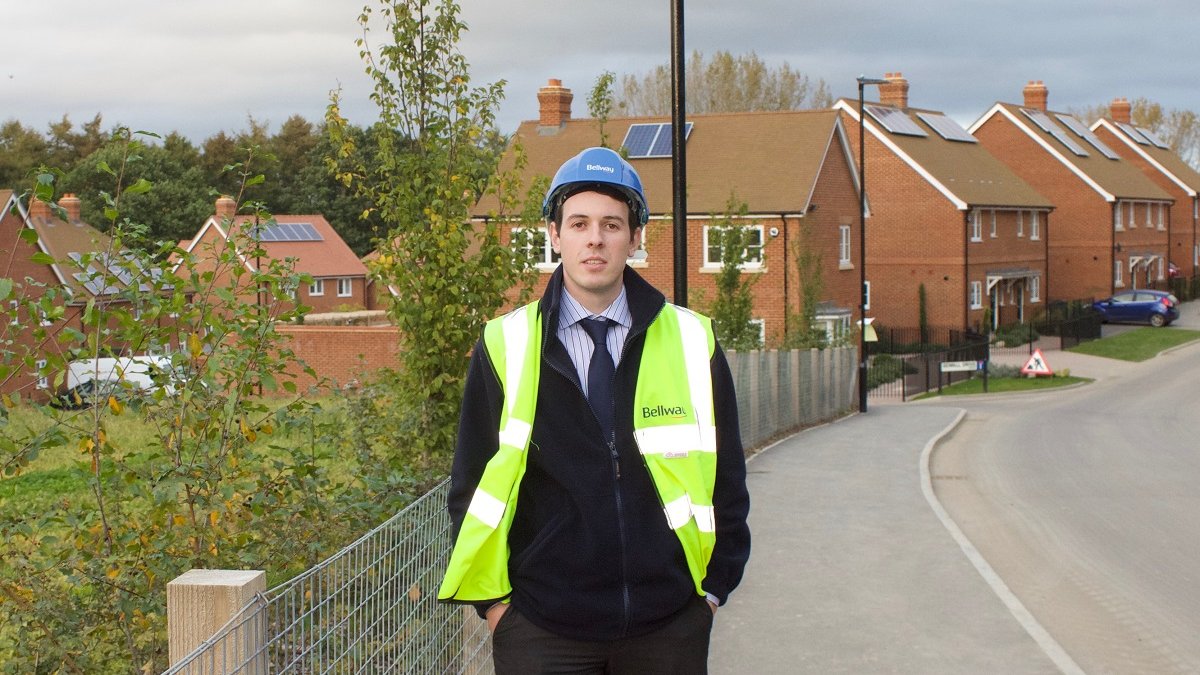 Christian, now an Assistant Engineer at Bellway Homes, is one of 16 Panel members representing a range of professions and backgrounds. He was chosen after a rigorous selection process which included a group interview and submitting an essay on 'the UK's most important infrastructure challenge up to 2050', in which he focused on the proposed Oxford-Cambridge Expressway.
The National Infrastructure Commission is an independent body tasked with advising government on the UK's long-term infrastructure.
Launched in April, the Young Professionals Panel (YPP) will support the Commission across a wide range of infrastructure programmes as well as developing their own ideas to enhance long-term infrastructure for the UK, aiming to ensure a strong voice for the next generation of infrastructure leaders.
Christian said: "Being the only house builder on the Panel, I aim to lead by example and demonstrate that there are conscious residential developers who recognise the need for well designed, robustly built, coordinated infrastructure to support existing communities and unlock new homes that this country so badly needs. I also look forward to learning from the different industry perspectives, and discussing my other key interests in renewable energy systems, sustainability and appropriate use of technology."
Professor Sadie Morgan, Commissioner and chair of the YPP selection panel, said: "The selection team was blown away by the quality of the short-listed candidates. It was tough choosing from over 500 fantastic entries, but in these 16 young professionals we have a passionate and diverse group which I hope will inspire the Commission with their creative ideas about the UK's future infrastructure needs."
Sir John Armitt, Chair of the National Infrastructure Commission, commented: "The Commission exists to identify what infrastructure the country needs up to 2050. So it's right we give the next generation of infrastructure leaders a say in our work. I look forward to working with these young professionals, some of whom could end up designing and managing world-leading infrastructure built as a result of Commission recommendations."
Discover our programmes in civil and environmental engineering, including our MEng/BEng Civil Engineering.