---
news
Published:
09 October 2018
Celebrating 10 years of English literature at Surrey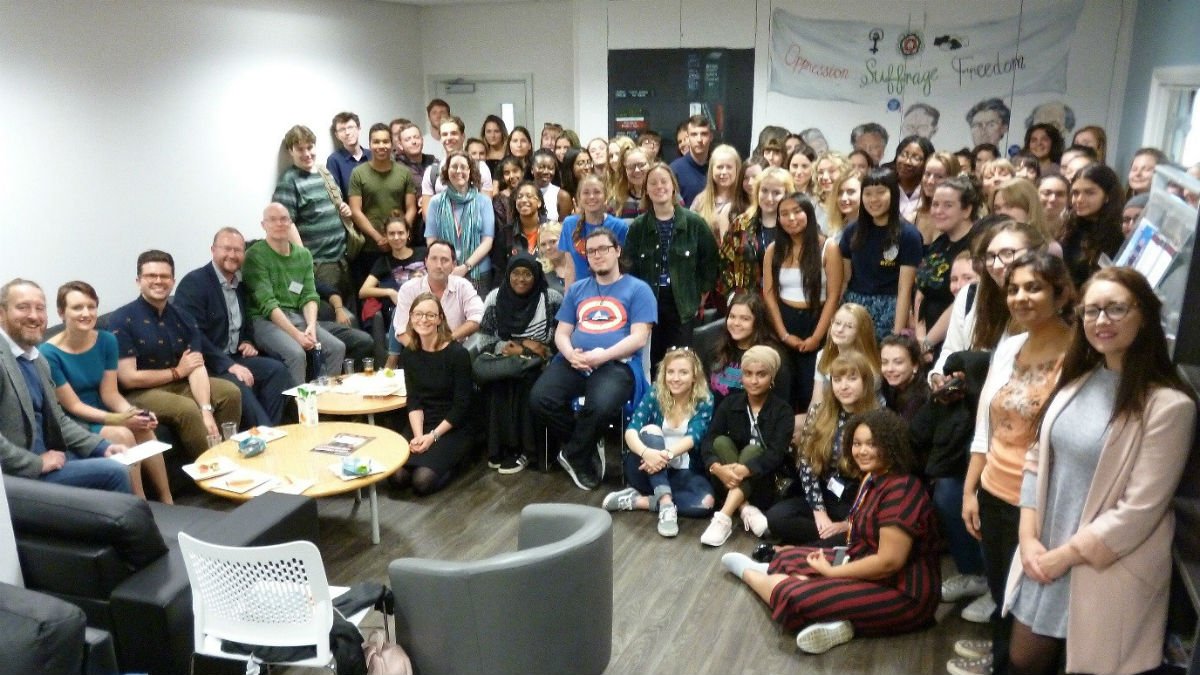 The launch of English at Surrey was a bold move back in 2008, as we were the first pre-1992 university to start this degree. Literature has featured on the curriculum at Surrey since the university's earliest days in the 1960s, when the first Poetry Tutor, Morag Morris, taught contemporary poetry to students across the university. Equally significant was the decision to include Professional Training placements as an integral part of the degree, the first UK English department to do so. Professor Marion Wynne-Davies was the first Head of English to set up the degree.
Since then, our Professional Training placements have continued to flourish, with our BA (Hons) English Literature and BA (Hons) English and Creative Writing students gaining valuable experience in a wide range of industries, from arts centres, libraries and galleries, to the creative arts, design, marketing, publishing, and journalism.
Professor Bran Nicol, Head of the School of Literature and Languages, said "It was lovely to welcome our new class of 2018 in induction week, who move with us into a second decade of English at Surrey. It's great to see the initiative Marion spearheaded continuing to flourish. Here's to an equally exciting 10 years ahead!"
We are ranked top 10 for creative writing in the Complete University Guide 2019 and The Times and Sunday Times Good University Guide 2019.