---
news
Children present fieldwork results to academics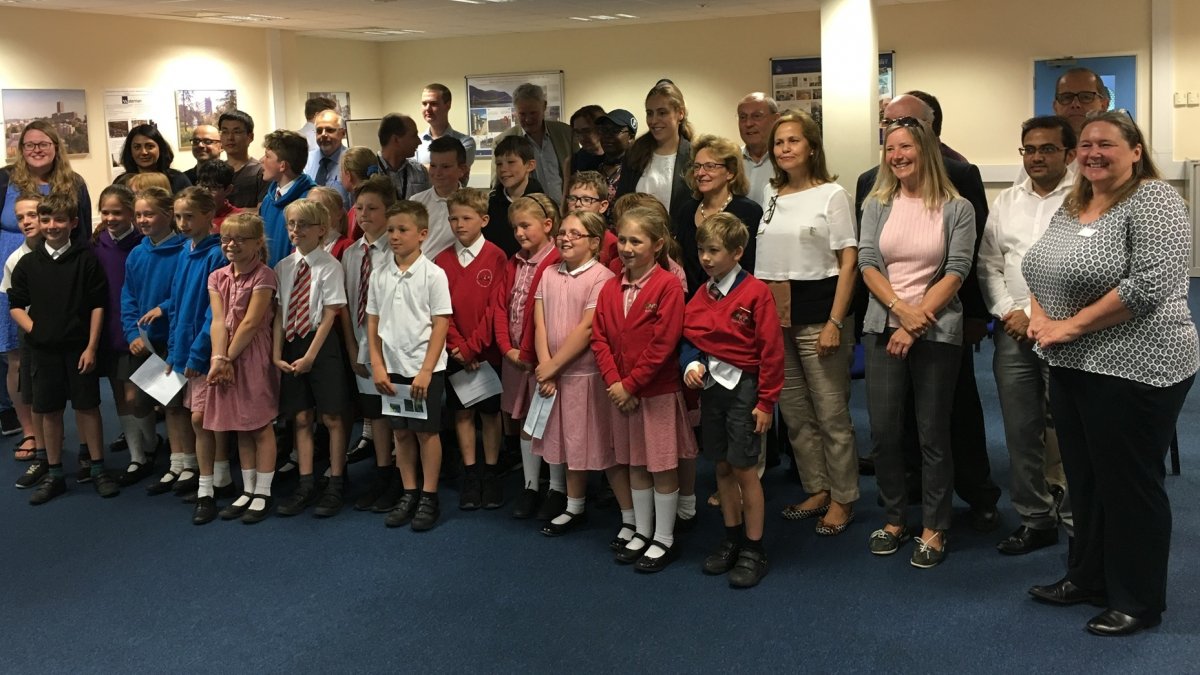 The partnership with Potters Gate Primary School in Farnham was made possible by a Royal Society Partnership Grant, which enabled around 250 seven to 11 year olds to take part in a practical fieldwork project.
Representing their school, 25 children visited the Department where they were introduced to the world of science through an exciting range of demonstrations and hands-on activities. These included learning how to stress test a timber beam, making balloon powered cars, and enjoying a spectacular chemistry 'magic' show.
The children also reported back on the results of the fieldwork project they undertook as part of the Grant. With the help of Dr Kathy Pond and Mrs Caryn Jones from Surrey, the children have been monitoring the River Wey for the past six months at two sites – one rural and one in the centre of town – and concluded that the urban site was showing more signs of pollution than the rural one.
Dr Pond said: "The project really engaged the children's interest and it was great to see their enthusiasm as they reported back the results. This was a fantastic way of raising awareness of STEM subjects among primary-age children, hopefully encouraging some of them to think about careers in science later on."
Discover our programmes in Civil and Environmental Engineering.