---
news
Published:
05 December 2018
Expert in high resolution air pollution exposure modelling joins GCARE
Professor Matthias Ketzel, a leading atmospheric scientist with a global reputation in assessment and modelling of air quality, has been appointed as a visiting professor at Surrey's Global Centre for Clean Air Research (GCARE).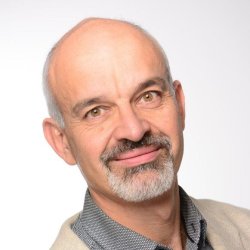 Professor Ketzel, who will delivering his inaugural lecturer at GCARE early in 2019, has 25 years' experience in the field, spanning fundamental dynamics and applications to local air pollution exposure and health impacts.
Based at Aarhus University Professor Ketzel has participated in many research projects, mostly internationally funded by European and US American funding agencies. These projects have shown links between air pollution and a range of health conditions including asthma, diabetes, cardio-vascular diseases and even psychological disorders.
Professor Ketzel explained: "Besides showing the links, our research also points at solutions for reducing exposure to pollution, for instance by introducing environmental zones, promoting low emission vehicles and public transport or recommending 'green' routes for pedestrians and cyclists."
Professor Ketzel joined the European project on traffic pollution TRAPOS (Optimisation of Modelling Methods for Traffic Pollution in Streets), led by the National Environmental Research Institute of Denmark (now Aarhus University) 20 years ago. At that time, Surrey was one of the key partners in this project. Having originally been educated as a physicist at TU Dresden, Germany, Professor Ketzel undertook his PhD – which focused on the dispersion of ultrafine particles in 'street canyons' – at Lund University, Sweden.
He added: "I am looking forward to collaborating even more closely with Professor Kumar and his excellent group at GCARE through common research projects, shared supervision and exchange of students, teaching and joint publishing."
Professor Prashant Kumar, Founding Director of GCARE, said: "We are delighted to have Professor Ketzel as a visiting professor at GCARE. This is an excellent opportunity for the GCARE team to work together towards our collaborative goal of 'clean air for all'."
Discover our programmes in civil and environmental engineering.