---
feature
Published:
02 September 2018
5 reasons to study biosciences at Surrey
Subject leaders for our biosciences courses reveal what makes our degrees in biosciences different, and the secret behind our graduates' success.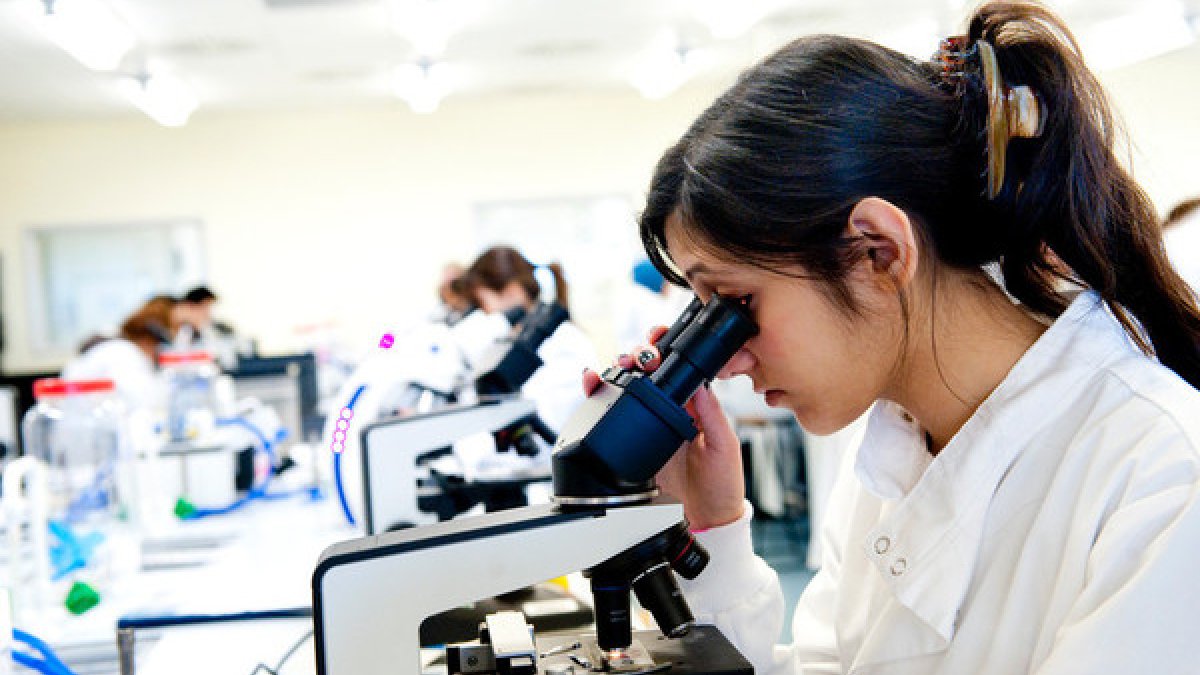 1. Courses tailored to suit you
Our biosciences courses allow you to select modules from across a comprehensive understanding of different biosciences disciplines. Our modular structure will see you develop a broad range of skills in your first year studying topics that are fundamental to biosciences, ensuring you have a solid foundation upon which to build the rest of your degree.
The modular structure then allows you to pursue the subjects essential to your course, while also giving you the flexibility to study other topics that interest you. You will have opportunities to specialise and tailor your course, particularly in your final year, to the areas that interest you.
2. Excellent facilities
Laboratory-based practical work forms an integral part of our biosciences degree programmes. Our courses are designed to allow you to develop practical laboratory experience that is essential if you wish to move into a research career and is valued by a wide range of employers.
As a biosciences student at Surrey, you will benefit from our well-equipped specialist teaching laboratories. We continually invest in facilities to develop your analytical and research skills, such as our £10 million Innovation for Health Learning Laboratory which opened in 2017.
3. Professional training opportunities
Surrey's Professional Training placements offer students the opportunity to gain work experience and insight into a job role relevant to biosciences graduates, and to refine a host of skills that employers look for, giving them an employable edge.
You can either tap into our department's existing network of employers, or use or find your own contacts. Opportunities exist throughout the UK and beyond, and include the pharmaceutical industry, food and biotechnology companies, hospitals and veterinary surgeries, research institutes and in academia. We have partner universities in several countries, and some students spend the year, or one semester, on a study placement. For many of our students, this year is the highlight of their degree, and for many it gives them an edge when looking for graduate employment.
To help you make the most of this opportunity, we have two separate weeks during the second year where we focus on employability and Professional Training placements. You will have one-to-one sessions with your Professional Training tutors throughout the year. 
4. Develop transferable skills
Our courses have recently been accredited by the Royal Society of Biology. They have been developed to include a range of valuable transferable skills, including the ability to solve problems, evaluate evidence and analyse data. As part of your course you will also gain practical lab skills, and skills in organisation and research, decision making and communication. These skills will be with you for life and will prepare you for a wide variety of careers.
What's more our Biomedical Science BSc is accredited by the Institute of Biomedical Science (IBMS) ensuring that students receive a wide-ranging, research-informed education, and develop the practical skills and experience that employers value.
5. Excellent graduate employability
Our biosciences courses will prepare you for a wide range of diverse career paths from scientific and technical roles in specialised areas to other positions that draw upon the breadth of biosciences, such as teaching and science journalism. Our biosciences graduates are found in academic and industrial research laboratories across the world.
In addition, our biosciences courses provide our students with an in-depth science degree, which can lead to further study and research for a higher degree. While many of our students go immediately into the scientific job market, others choose to undertake further study, such as masters degrees or PhD studentships.
Our recent biosciences graduates have gone on to organisations such as the NHS, Proctor & Gamble, Public Health England, the Food Standards Industry, LGC, Institute of Cancer Research, AstraZenenca and The Body Shop International.