---
press release
Published:
21 December 2017
Former Surrey student wins New Civil Engineer Graduate Award
Christian O'Brien, who graduated from Surrey in 2016, has been named as the New Civil Engineer Client Graduate of the Year.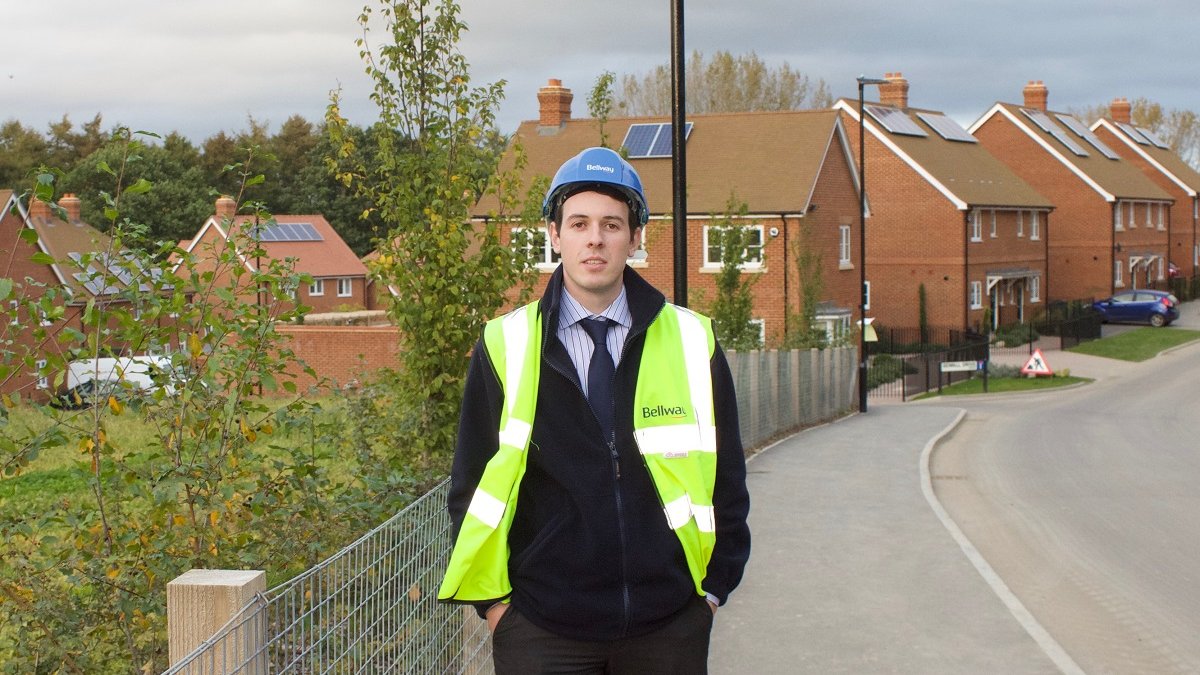 Now an Assistant Engineer at Bellway Homes, Christian was awarded the top honour after impressing an expert panel of industry judges at the New Civil Engineer (NCE) Graduate Awards ceremony. He was presented with his trophy at a gala awards lunch in the Institution of Civil Engineers Great Hall in London on 1 December.
Described as "an incredible ambassador for our industry" by the Awards' organisers, Christian beat off competition from over 100 graduates representing 49 different companies to win the Client Graduate of the Year 2017.
For the first year, the Awards honoured graduates across three categories: client, consultant and contractor. Also representing Surrey at the Awards ceremony was civil engineering graduate Irosha Gunatunga. Now working for BAM Nuttall's Rail Division, she was selected as a finalist in the contractor category.
Christian's professional achievements since joining Bellway Homes have included delivering local stakeholder engagement for a development which had received 400 objections, and taking responsibility for the engineering project management of residential developments worth £100m.
However it was Christian's strong commitment to helping others – driven by his own experiences – that set him apart from fellow nominees in the Awards, according to the NCE judges.
Raised in a low income, single parent household, he was the first in his family to have earned the opportunity to attend university, and has had to overcome a number of personal setbacks to succeed. Keen to encourage others, he volunteered at a local youth club specialising in troubled and NEET (Not in Education, Employment or Training) young people, mentored over 100 university students, and proactively engaged in STEM and outreach activities with Surrey's Widening Participation and Outreach Department during his final two years at university.
Christian said: "I feel honoured to have won the NCE 'Client Graduate of the Year', validating a lot of hard work and adversity since starting my civil engineering journey. However, in typical Surrey and Bellway Homes fashion, the hard work does not stop here and it is business as usual for me in 2018."
Discover our programmes in Civil Engineering, including our BEng and MEng degree courses in Civil Engineering.
Media Contacts
---
External Communications and PR team
Phone: +44 (0)1483 684380 / 688914 / 684378
Email: mediarelations@surrey.ac.uk
Out of hours: +44 (0)7773 479911