---
news
Guildford Living Lab publishes air pollution mitigation strategies for protecting young children
A study has been published in a top-ranked journal, Environment International.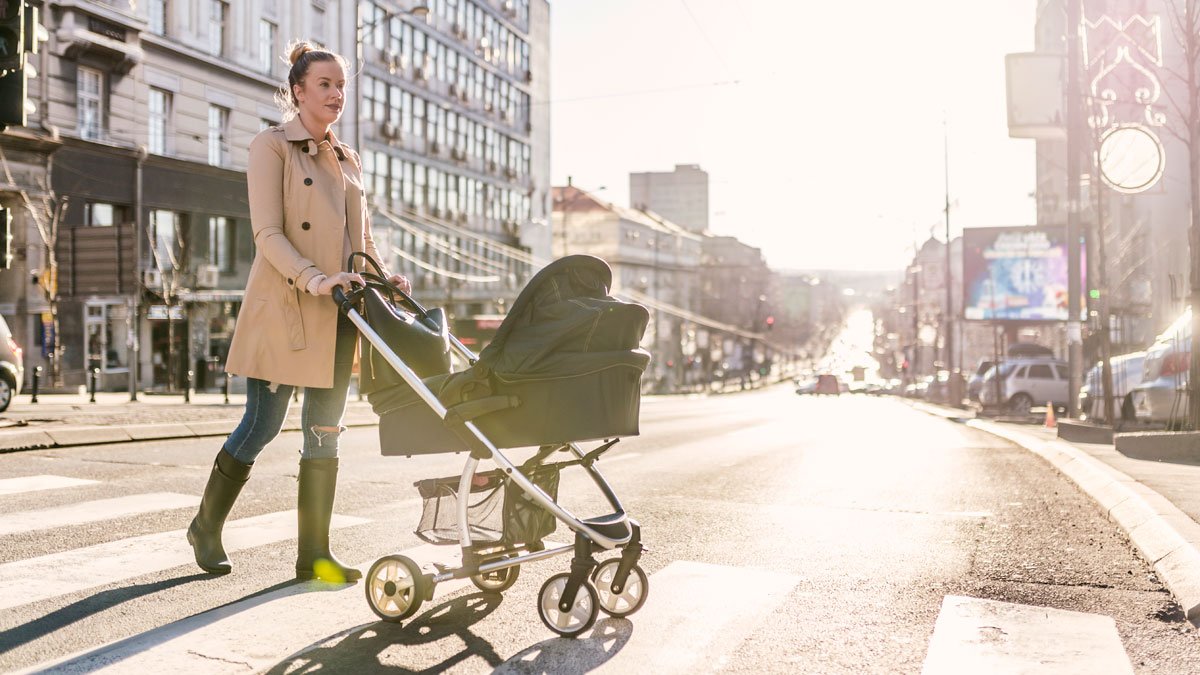 The study was published by Global Centre for Clean Air Research (GCARE) PhD student, Ashish Sharma, and his supervisor, Professor Prashant Kumar, with the support of numerous GCARE colleagues and local community members. It aimed to understand exposures of in-pram babies during parents' morning drop-off and afternoon pick-up (i.e. commuting to and from schools at peak times) and develop exposure mitigation strategies.
Titled 'quantification of air pollution exposure to in-pram babies and mitigation strategies,' this study extends the Guildford Living Lab activities in this important area of exposure mitigation for young children during school trips by parents or guardians, using Guildford as a local testing ground.
Following previous work on the topic (Kumar et al., 2017; Sharma and Kumar, 2018), the researchers measured traffic-related air pollutants, such as black carbon, fine and coarse particulate matter and ultrafine particles, which are so tiny that they can even penetrate through skin, using state-of-the-art instruments from GCARE's Air Quality Laboratory. Measurements took place for a total duration of about 66 hours and covered a total walking distance of 145 km. This includes 89 individual walking trips between the University of Surrey and a local primary school in Guildford, along a 2.1 km predefined route during the morning and afternoon hours.
The study found that, on average, regardless of the type of pram, babies could be breathing 44 per cent more harmful pollutants than their parents during both morning and afternoon school runs. In addition, a child at the bottom of a double pram faces up to a 72 per cent higher exposure to pollutants than its counterpart in the physically higher top seat. Regarding mitigation, it was encouraging to discover that pram covers reduced in-pram concentrations of small-sized particles by as much as 39 per cent under certain conditions.
Credit: Source: Sharma and Kumar, 2020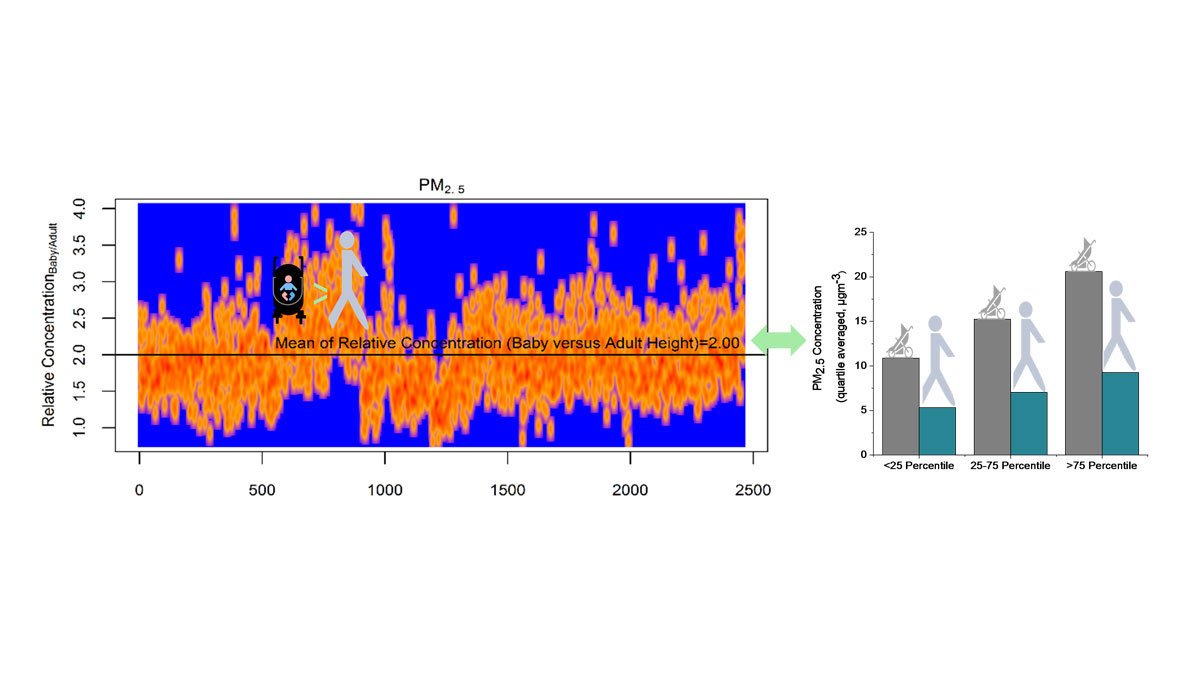 The previous strand of this work appeared widely in prestigious global media outlets, including the BBC, Telegraph, Daily Mail and Huffington Post. This vast dissemination has helped to raise parents' awareness and influence a positive paradigm shift in their child pick-up and drop-off routines.
Reference
Sharma, A., Kumar, P., 2020. Quantification of air pollution exposure to in-pram babies and mitigation strategies. Environment international. Free download link.
Acknowledgements
This work is carried out under the MAPE Project, supported by an industry partner (BRIZI Ltd.), an EPSRC PhD studentship (1948919), and Guildford Living Lab. It builds upon previous GCARE research into air pollution mitigation for in-pram babies.