---
news
Mastering your studies in international business communication and marketing
Helena Hubbard, an MA Intercultural Business Communication and Marketing student, shares her top five must-bring items and what she did to prepare ahead of her studies.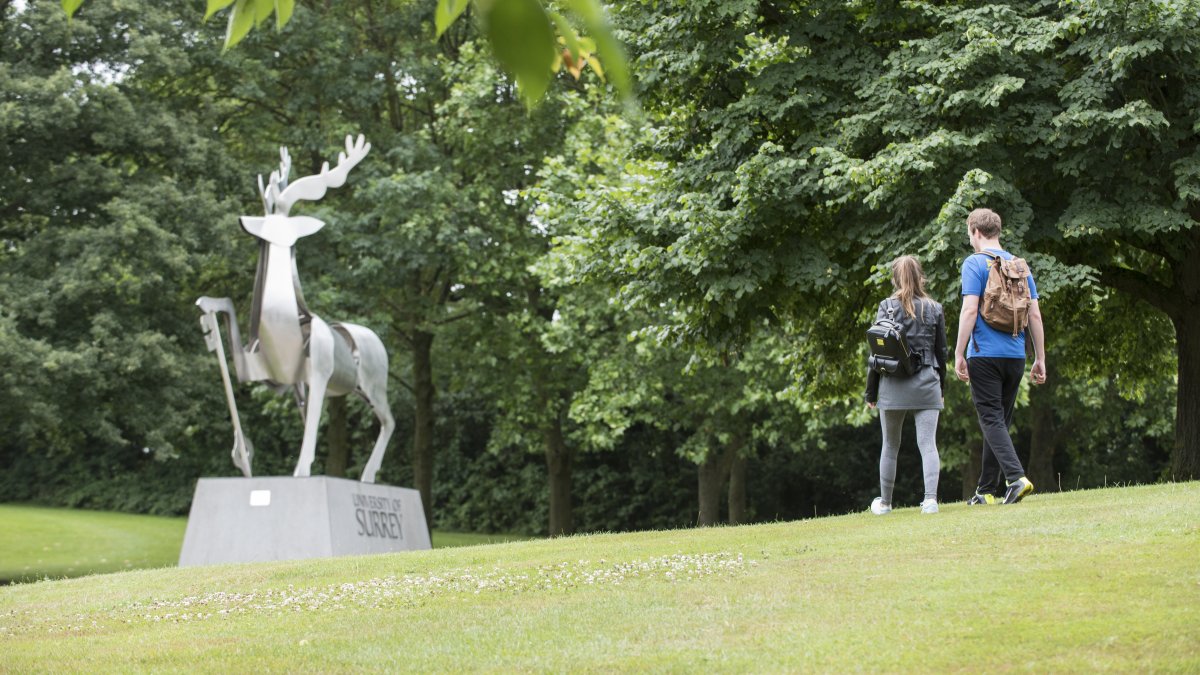 What stood out about Surrey?
I have always heard that Surrey was a good university and well-ranked in the league tables, with beautiful scenery and engaging classes. It's also close to where I live which made it more appealing as I already knew the area.
What's your favourite thing to do on campus?
Sadly, I didn't get to experience the campus much as most of my lectures were online but, when I did go onto campus, I really enjoyed the variety of people I met.
Where's your favourite place to study on campus?
The Library was nice and organised, or for informal study coffeeshop on campus or the café by Guildford Cathedral.
Where's your favourite place to hang out with friends?
My favourite place is by the fountain.
What's your favourite thing about Guildford?
It's not a big city, it's clean and green! You feel relaxed even when you have to study and you can just walk a bit from campus before you reach Guildford town centre and there are some lovely shops and cafés (good study spots!).
Did you do anything over the summer prior to prepare for your studies?
I took an internship abroad which really helped me understand more about different cultures which helped when studying intercultural business. I could directly apply what I was learning and remember the situations when I was abroad and know how to deal with them next time I travel or work abroad.
If you could go back in time and do one thing before your studies, what would it be?
I would have done more pre-reading. As soon as you start it can be fast pace, so I didn't get a lot of pre-reading done once I started, I would have used some time off beforehand to get ahead.
What 5 items would you recommend bringing?
A mask
A laptop and charger
A snack and water bottle (to lectures that is)
Your favourite bedsheets so you feel at home
Some warm clothes as the UK has crazy weather!
What other advice would you give to first-year students starting in September?
University can be the best time of your life but it goes extremely quick! Soak up every moment you experience, the good and the bad, you'll look back on this time as 'the good old days' so enjoy.
Find out more about our Intercultural Business Communication and Marketing course