---
feature
Published:
12 February 2020
Meet the academic: Dr Sotiris Moschoyiannis
Admissions Tutor and Senior Lecturer in Complex Systems Dr Sotiris Moschoyiannis talks about how Surrey sparked his own curiosity and the exciting careers in data science and cyber security which await masters students.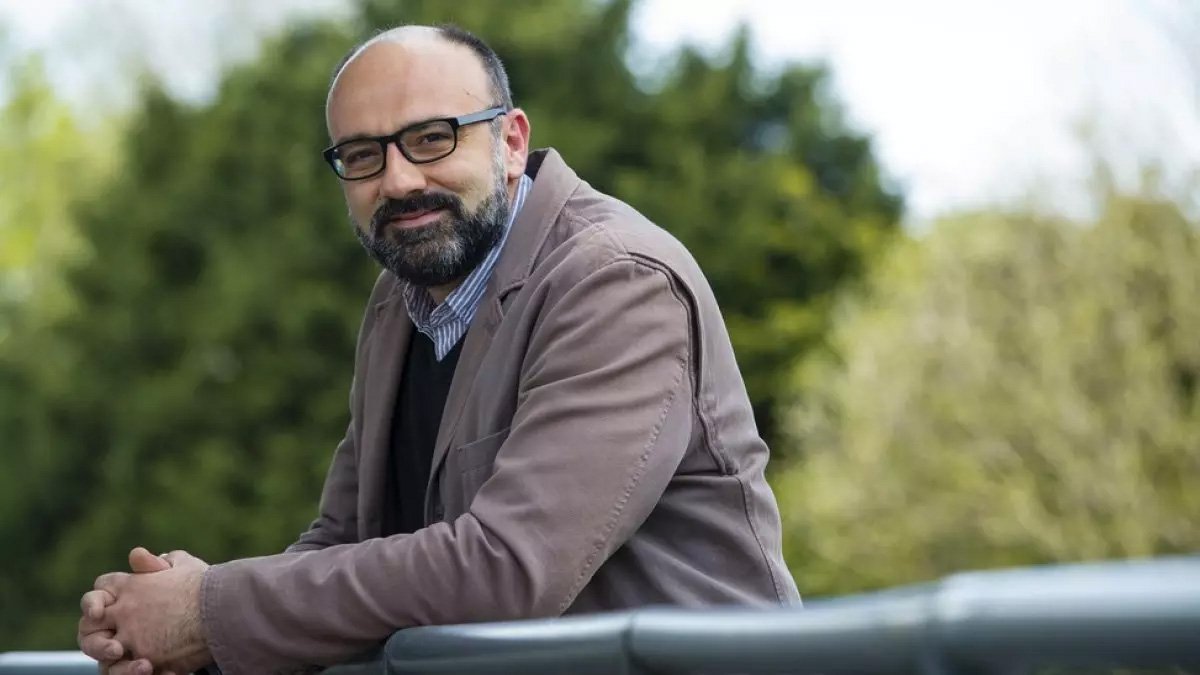 Please could you introduce yourself – perhaps you could tell us something that isn't on your staff profile page?
I studied for an undergraduate degree in Maths in Greece, which gave me all the wonderful mathematical theory, but it wasn't until I came to Surrey for my masters (and subsequently PhD) that I began to understand the possibilities of applying this theory to real applications and set off on a different path. I came to England for one year and have now been here for 20.
What's your favourite memory of being a student?
My favourite parts were when we went beyond the syllabus and discovered things for ourselves. My curiosity with what was 'inside the box' led me to build my own email client system, using all the different aspects we had learned such as data structures, processing and transmission.
How and why did you become an academic?
My interest in research was sparked by curiosity and the realisation that research can improve lives – whether that's having more time or a smoother journey home. I did my PhD in concurrent systems at a time when consumer electronics were advancing fast. Software was starting to be used for far more than just mathematical calculations.
What excites you most about your current role?
On the research side, I'm excited by trying new things. Academic research gives you the chance to be creative and, unlike in industrial R&D, the time and freedom to take risks. You can make an impact by having a thought no-one else has had before.
On the teaching side, what excites me is to see people blossom and find a true passion for learning.
What is your particular area of academic expertise, and why are you passionate about it?
My specialism is in mathematical and computational techniques for analysing real world complex systems such as transportation networks, social networks and networks in the human body.
My recent work has included the Real Time Flow Project, which involved modelling and predicting flows of people and trains in an urban environment. By understanding the bottlenecks and gaps in coverage we can create algorithms to optimise this type of complex system.
Why should people study at postgraduate level in your academic area?
Our masters courses in Data Science and Information Security both address an urgent skills shortage within the UK.
The world is producing data at an incredible speed: 90% of data we use today has been generated in the last two years. The need to consume and make sense of this data is not going to go away any time soon. On our Data Science MSc we give you the tool box of foundational and practical knowledge you'll need not only to solve today's problems but also tomorrow's.
At the same time, the UK government has identified cyber security as one of the country's main skills gaps and we need a pipeline of highly trained professionals to fill a wide range of roles in this field. On our Information Security MSc, which draws on expertise within the Surrey Centre of Cyber Security, you'll gain an in-depth grounding in security which you will need to become a developer or manager of online services.
What are you looking for in a postgraduate student?
The desire to learn, with a specific goal in mind – even if that shifts during your studies. The students who do best tend to have a real curiosity and engage in the whole host of activities the University offers.
Is there a particular memory of your time at Surrey (so far) which stands out for you?
One highlight has been working with both MSc and undergraduate students on summer internships which enable them to get exposure to research facilities and work on novel ideas. Having done an internship, these students tend to fly, sometimes even publishing academic papers during their studies or going on to do a PhD.
Discover our courses in computer science including our Data Science MSc and Information Security MSc.