---
press release
Professor takes podium at globally renowned concert hall to showcase unique immersive audio technology
Professor Tony Myatt, Head of the Department of Music and Media at the University of Surrey, has performed a world-first demonstration of a new immersive audio experience, integrating three cutting-edge audio systems for the first time. He teamed up with wildlife sound recordist Chris Watson, best known for his work on David Attenborough's wildlife documentaries, to present this artistic technical project.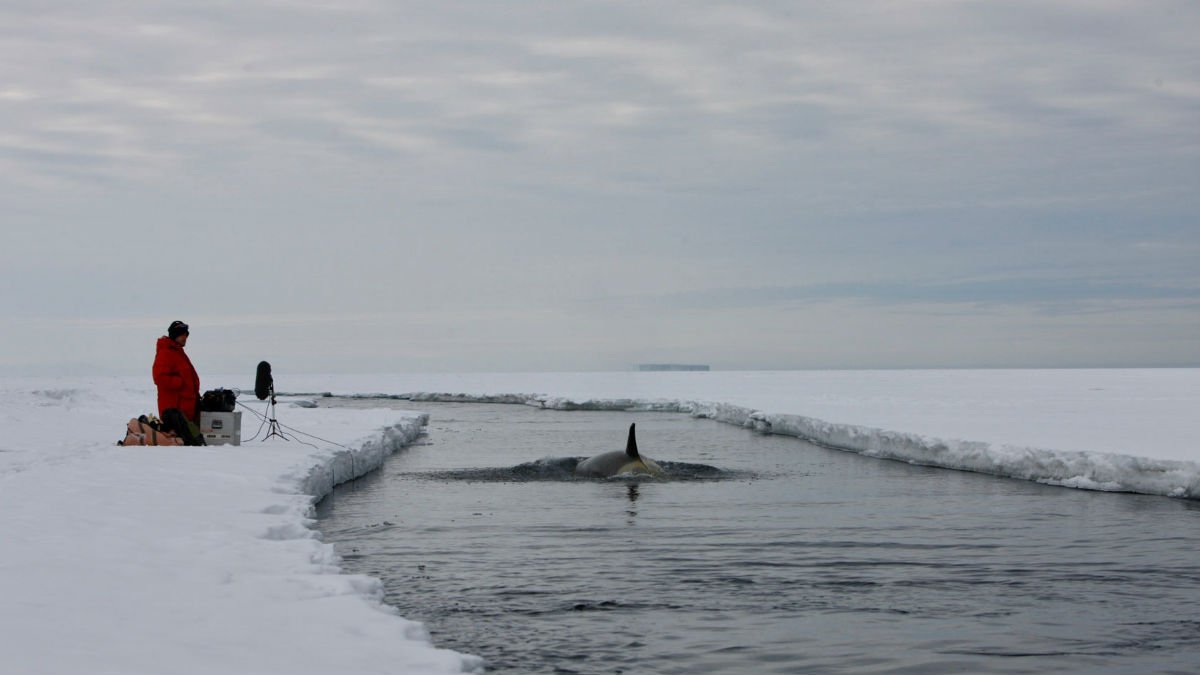 Last week the audience at the renowned Experimental Media and Performing Arts Center (EMPAC) at Rensselaer Polytechnic Institute experienced two pieces of work – Okeanos and Sanctuary – specifically developed for the concert hall and its audio systems.
Tony works with the capture of three-dimensional audio, specialising in the spatial presentation of sound and the technologies that project and recreate it.
His EMPAC performances combined three audio systems that have never been integrated before: a sphere of 64 loudspeakers used to project sounds around the audience in a High Order Ambisonic environment; a Wavefield Synthesis array, consisting of496 small speakers placed above the audience; and a custom-built infrasound speaker used to create the lowest frequencies, which can be more felt than heard.
Okeanos plunged the audience into an auditory underwater journey, including songs, signals and vibrations from the smallest crustaceans to the loudest and largest mammals. Chris recorded the sounds of orca in Antarctica while working on David Attenborough's Frozen Planet and Tony developed the first surround-sound hydrophone system specifically to record humpback whales singing underwater from the Silver Banks of the Dominican Republic.
Sanctuary took the audience to the heart of Amboseli National Park, as Tony and Chris provided an immersive audio live performance to accompany Carlos Casas' mesmerising film about elephants. Tony developed the infrasound speaker and implemented the spatial audio that was used to present the audience with a unique sensorial experience of the elephants' low frequency communications, which naturally occur below our hearing range.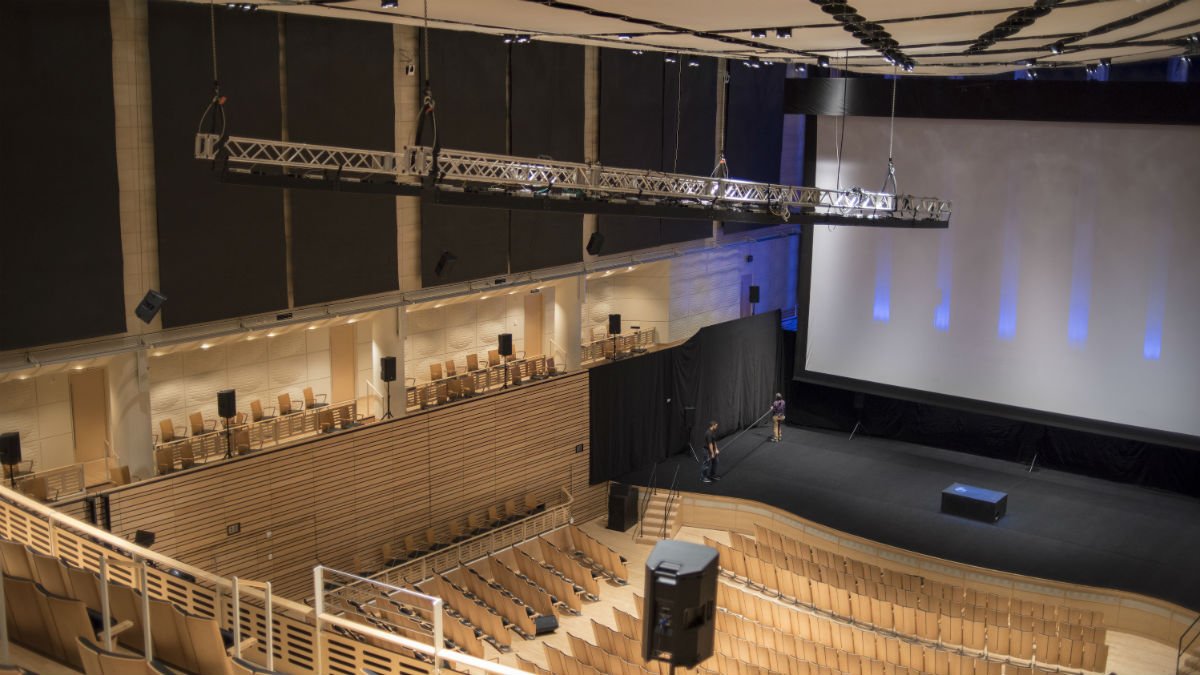 Tony explains: "Most spatial sound is about creating the ability to hear sounds all around you, in different locations, using lots of loudspeakers to articulate a sphere of sound around the audience.  For the first time we combined a high-resolution surround-sound system with EMPAC's high-resolution Wavefield Synthesis system, to also project sounds next to each audience member's ear, creating a completely immersive experience for the audience.
"For me, there really is nowhere else in the world that can offer facilities like EMPAC; it boasts a pristine acoustic environment and houses the best technical equipment there is. This invitation to showcase a unique immersive audio technology combination presented a very rare and incredibly exciting opportunity."
Featured Academics
---
Media Contacts
---
External Communications and PR team
Phone: +44 (0)1483 684380 / 688914 / 684378
Email: mediarelations@surrey.ac.uk
Out of hours: +44 (0)7773 479911