---
press release
Published:
05 September 2019
A Prokofiev performance at University's community Orchestra Day
Musicians from across Surrey are invited to spend the day rehearsing and performing with the University of Surrey Orchestra at the community Orchestra Day on Sunday 20 October.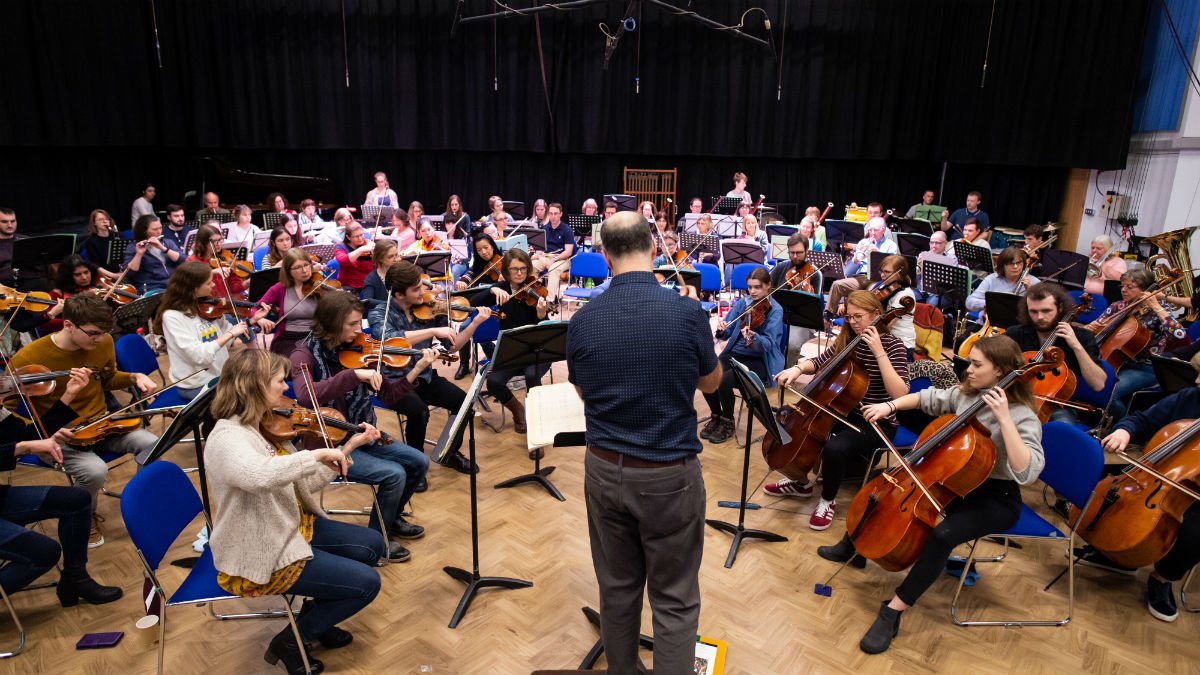 Staff and students from the University of Surrey are set to unite with talented musicians from the local community to perform a stunning rendition of Prokofiev's Symphony No.5 at the fifth Surrey Orchestra Day. Composed during World War II and described by Prokofiev himself as a symphony about the human spirit, this patriotic piece remains one of his most popular works.
Orchestra Day rehearsals commence at 11am led by renowned musician and conductor Russell Keable who is celebrated for his world-class performances with the London Mozart Players, BBC Concert Orchestra, Royal Oman Symphony Orchestra and Royal Philharmonic Orchestra.
Russell said: "Orchestra Day is undoubtedly one of the highlights of our Surrey music calendar. It is such an uplifting experience to start the day with one hundred keen musicians who have never played together before – and some will have never experienced playing as a member of an Orchestra before – and watch them laugh, learn, practice and support each other, ready to perform together that afternoon. It's a great opportunity for participants to hone their musicianship, see the facilities that Surrey's Music Department has to offer, meet new people and share their talent with an appreciative audience."
The Orchestra Day public performance takes place from 5:30pm-6:15pm on the University of Surrey campus in PATS Studio 1, welcoming music lovers as well as friends and family of players to come and enjoy this admission-free concert.
It is recommended that any musicians wishing to participate have an ABRSM grade 7 and above (or with similar experience without the equivalent grading) for this piece. Anyone who would like to play in the Orchestra should email orchestra@surrey.ac.uk confirming their instrument and grading to book their place.
Featured Academics
---
Media Contacts
---
External Communications and PR team
Phone: +44 (0)1483 684380 / 688914 / 684378
Email: mediarelations@surrey.ac.uk
Out of hours: +44 (0)7773 479911