---
news
Published:
23 November 2018
School of Hospitality and Tourism students representing the University of Surrey at the 57th ICCA Congress
Linki Jiang and Emily Stanton from the School of Hospitality and Tourism Management were selected by the International Congress and Convention Association (ICCA) scholarship programme to attend the 57th ICCA Congress in Dubai from 10-14 November.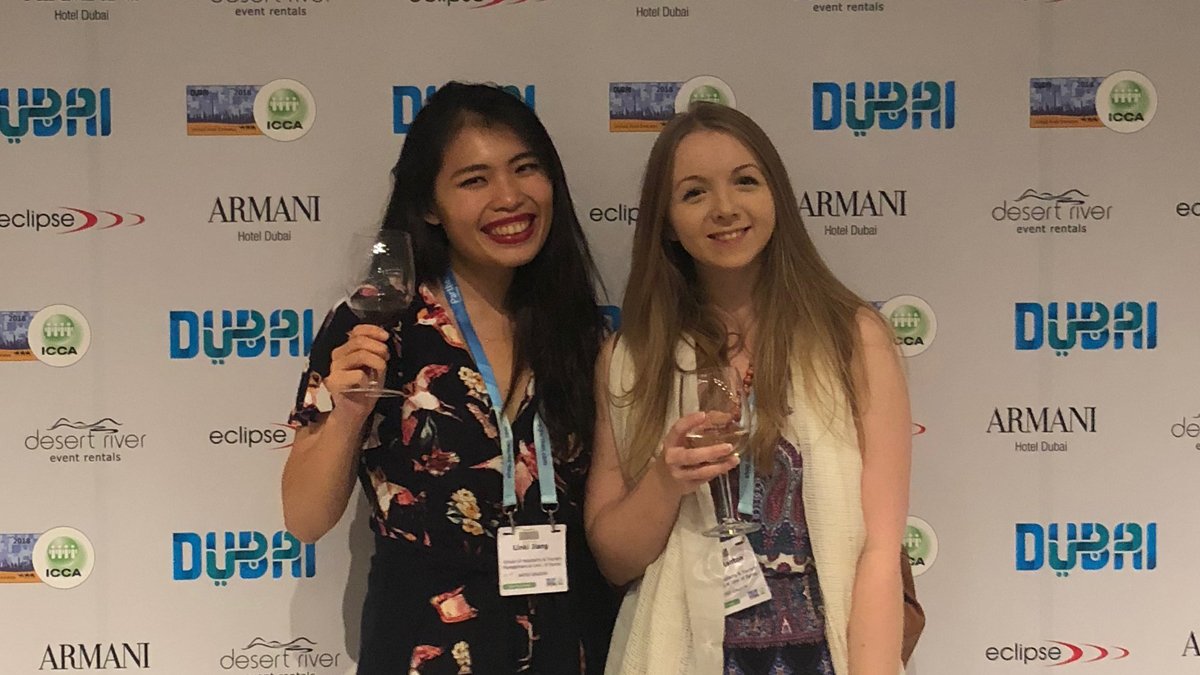 The ICCA Congress gathers over 1000 attendees from the global meeting industry every year. It was an invaluable opportunity for the students to meet industry professionals from all around the world. 
Linkim, MSc International Events Management, commented:
"The networking opportunity provided to us was very valuable. The 3-day educational programme and speeches at the Congress gave me much inspiration for my further career development. 'Out of the box' field trips offered a unique experience to get to know another side of Dubai - the Dubai Future Foundation and the Emirate training college. l also got to learn about the latest trends for the meeting industry. Thank you to the University for providing this special opportunity to me. I had an incredible experience at the Congress."