---
news
Surrey alumnus announced as CEO of the Year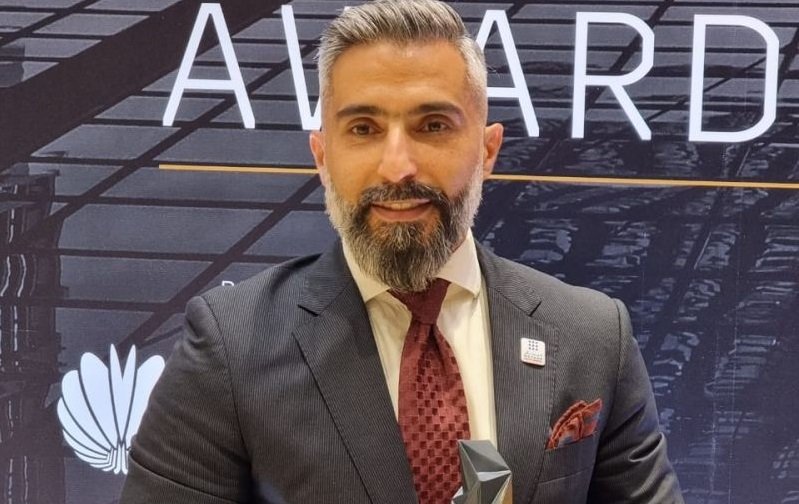 We are delighted to celebrate Surrey alumnus Mohamad Abou Laban (MSc Management 2005) and congratulate him for his success this month.  Mohamad, who is Chief Executive Officer of Deyaar Facilities Management, was presented with the 'CEO of the Year' award at Innovations in Facilities Management Awards 2021, held in Dubai by Construction Business News ME. Earlier this year, he also took pride of place at number eight in the inaugural 'FM Power 30 List' which celebrates high-achieving facilities management leaders in the Middle East.
At Deyaar FM, Mohamad's responsibilities include continuously improving the quality of services delivered across the seven Emirates as well as growing and developing the business. He says: "When I joined, my main goal was to reshape the business to become one of the leading FM service providers in the UAE. To do so, we have adopted a 4Ps Model, based on four pillars: People, Process, Product and Productivity".
"For People, we believe that our team is our biggest asset. I can say with confidence that we have a fantastic passionate team.  For the Process element, we have refreshed our processes and invested heavily in technological transformation to be in line with best practices and international standards.  With regards to Product, we must deliver high quality services to our client. That takes us to productivity, improving efficiency and lowering costs without affecting the quality of services is the name of the game."
Mohamad has ensured that no staff were laid off in 2020 due to the pandemic, and neither were pay cuts introduced. Mr. Abou Laban said "we retained all our staff and grew our workforce by 32% compared to 2019; which resulted in a 25% growth in revenue compared to 2019."
Deyaar Facilities Management is a leading provider of integrated facilities management solutions for real estate, commercial and retail developments, successfully managing a vast portfolio of around 1000 properties inclusive of 20,000 units across the UAE.