---
news
Published:
04 August 2020
Surrey to contribute to two NERC-funded research networks aimed at improving air quality in urban areas and schools
The University's Centre for Aerodynamics and Environmental Flow is to take a leading role in two of six new multidisciplinary research networks which are being funded by a £3million investment from the Natural Environment Research Council (NERC).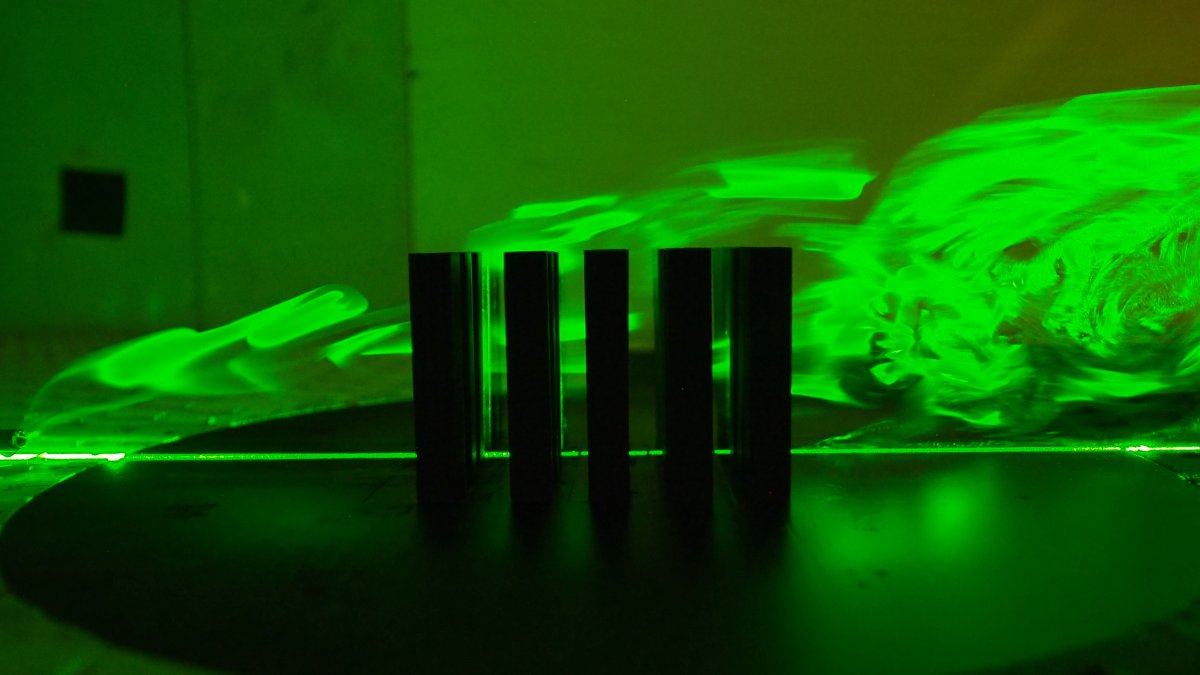 Surrey is collaborating with the University of Leeds to develop the Breathing City: Future Urban Ventilation Network, and with the University of Cambridge on the TAPAS (Tackling Air Pollution at School) network. The work is being led at Surrey by academics in the Centre for Aerodynamics and Environmental Flow within the Department of Mechanical Engineering Sciences.
Due to be set up in September 2020 and run for three years, both networks are focused on the physics and engineering of indoor ventilation and interaction with outdoor air quality. The Breathing City network aims to define a new integrated, health-evidenced approach to urban building design and technology innovation for vulnerable groups by understanding how airflows transport pollutants in indoor and urban environments. TAPAS is aimed at bringing together interdisciplinary expertise to develop a research base to design and operate healthy schools in the environment of the future.
At Surrey, research within the two networks will draw on expertise within the Enflo laboratory in setting up and running wind tunnel experiments on indoor and outdoor dispersion of pollutants and other gases. The EnFlo lab is the only meteorological wind tunnels of its kind in the UK – and one of the few in the world – which is capable of reproducing a wide range of actual atmospheric flows including wind, turbulence and temperatures found in real cities.
Dr Matteo Carpentieri, Senior Lecturer in Environmental Fluid Mechanics and a Co-Investigator on both networks, said: "These two awards from NERC recognise the importance of understanding the interaction between the indoor and outdoor environments when tackling air pollution problems. The EnFlo laboratory at Surrey is proud to be involved in two of the six networks thanks to its well-recognised expertise in the field."
Find out about facilities within our Centre for Aerodynamics and Environmental Flow, including the EnFlo laboratory.
Read about the six multidisciplinary research networks being funded by NERC.
Discover our courses in mechanical engineering sciences.