---
press release
Published:
28 January 2020
Surrey professor shaping the future of EU economic policies
A University of Surrey professor is helping to make sure that future economic policies of the European Union (EU) are sustainable, inclusive and focused on the wellbeing of citizens.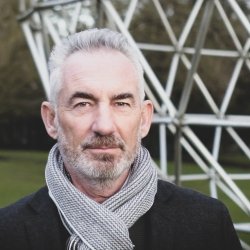 Professor Tim Jackson
Professor Tim Jackson, Director of the Centre for the Understanding of Sustainable Prosperity (CUSP) based at the University of Surrey, helped to develop the EU's new 'own-initiative opinion' (OIO) on the sustainable and inclusive 'wellbeing economy.' The OIO was adopted on 23 January 2020 by the European Economic and Social Committee (EESC).
The EU Council and the European Commission have a legal obligation to consult the EESC when passing new legislation. The EESC examines these proposals and draws up 'opinions' based on agreements reached by members. In addition, the EESC adopts OIOs on topics members believe to be important for the interests of EU citizens.
This OIO calls for a "new vision of prosperity for people and planet based on the principles of environmental sustainability, the right to a decent life and the protection of social values." Professor Jackson worked closely with the EESC over the last year to help craft the opinion. He was appointed by the Committee as expert to the rapporteur in 2019 and took a lead role on drafting the opinion.
Professor Jackson, Professor of Sustainable Development at the University of Surrey, said: "I'm absolutely delighted that the European Economic and Social Committee has adopted the opinion. I believe this now places Europe in a unique and forward-thinking position of finding new indicators to judge economic performance, instead of relying on the outdated and unsustainable measure of GDP."
Media Contacts
---
External Communications and PR team
Phone: +44 (0)1483 684380 / 688914 / 684378
Email: mediarelations@surrey.ac.uk
Out of hours: +44 (0)7773 479911