---
press release
Published:
01 October 2018
Surrey's 5G technologies give conference goers immersive close-up 3D holographic teleportation experience
Visitors at the O2 Blue Door Conference were able to experience holographic teleportation technology as well as having an "out-of-body experience", thanks to the University of Surrey's world leading 5G technology, in collaboration with DoubleMe.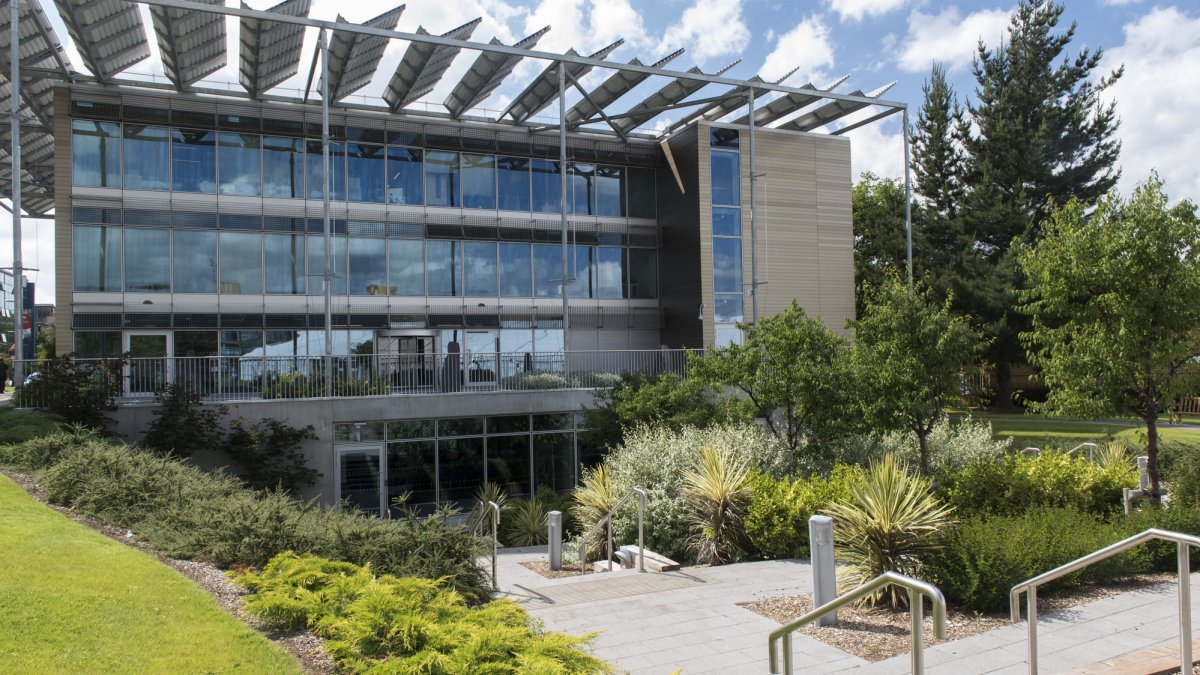 Conference goers who visited the University of Surrey's 5G Innovation Centre (5GIC) booth were able to see themselves being converted into full 3D holograms in real-time. Wearing pairs of augmented reality (AR) glasses, visitors were able to see and touch the holograms from all angles that mix into the real world, which takes immersiveness to a new level.
Members of the 5GIC also showed off their 4K 360-degree live streaming service that is powered by their cutting-edge multi-access edge computing technology. 5GIC has developed a technique that ensures viewers can always enjoy 4K-quality live streaming without experiencing any buffering, hence creating a seamless "out-of-body experience" where visitors wearing pairs of virtual reality (VR) goggles can see themselves from up above.
These exciting demonstrations were made possible thanks to the power of the 5GIC's testbed – the largest capacity 5G test network for research, innovation and development in the world. Surrey's test facility can now support more than one million users and is open for vertical companies who want to test their applications in the 5G environment.
The University of Surrey is also working closely with three projects from the Government's £25m 5G Testbeds and Trials Programme, which aims to cement the UK's position as a world leader in the development of 5G technology and use cases. The testbed is also part of the Department for Digital, Culture, Media and Sport's £16million 5GUK project.
The O2 Blue Door Conference took place at the O2 Arena on Thursday 27 September in cooperation with O2, which is one of the founding members of 5GIC.
Regius Professor Rahim Tafazolli, Founding Director of the 5GIC, said: "The start of the 5G era is right around the corner and our demonstrations at the O2 Blue Door Conference were a wonderful opportunity for the 5GIC to show what our world-leading 5G testbed has allowed us to achieve.
"We have so far been able to demonstrate low-latency network support for remote vehicle control, real-time holographic teleportation, and super-fast rendering of VR entertainment. We believe there is so much more to come from 5G, and we are excited to play our part in shaping this future."
5GIC is interested in project partnerships and opportunities for wider micro and SME involvement, necessary for UK success economically as well as faster deployment of 5G.
Featured Academics
---
Media Contacts
---
External Communications and PR team
Phone: +44 (0)1483 684380 / 688914 / 684378
Email: mediarelations@surrey.ac.uk
Out of hours: +44 (0)7773 479911