---
news
Published:
31 October 2018
Testing of Living Lab stations started at the University of Surrey
On Wednesday 31 October the first two living lab stations were deployed at the roof of a building at the University of Surrey.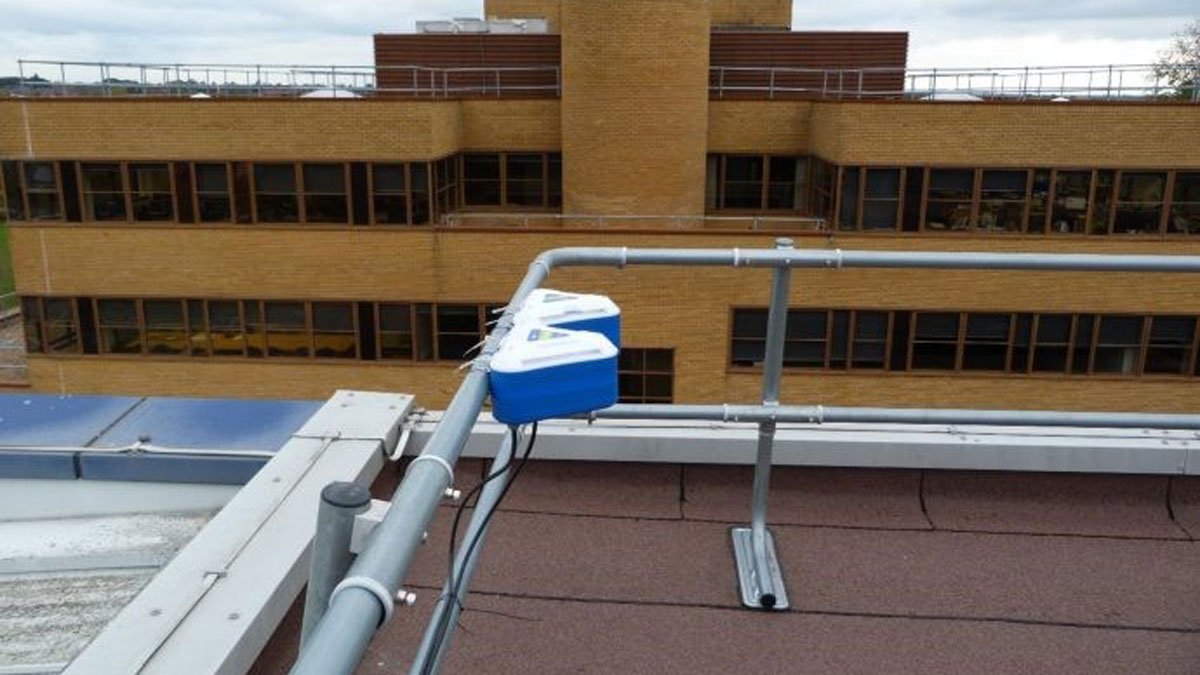 The sensors were installed with the assistance of the facilities department. The aim of the campaign is to test that the sensors are working as expected, and to compare the sensors with each other and with high-end instruments from the Global Centre for Clean Air Research (GCARE).
Once the testing is over, the sensors will be moved to Stoke Park, Guildford, where they will be used to measure the effect of a hedge on air pollution. The University of Surrey will receive more sensors in the near future, and these will likewise be deployed on the roof of the University.
Guildford Living Lab
The iSCAPE project is funded by the Horizon 2020 under the grant agreement no. 689954. Read more about the iSCAPE Guildford Living Lab work.