---
news
Published:
26 January 2022
Top jobs with a veterinary medicine and science degree
Did you know that 100% of our graduates from the School of Veterinary Medicine go on to employment or further study (Graduate Outcomes survey 2021)? Find out what roles our students have gone on to, and who they're working for. 
Credit: Paul Stead / University of Surrey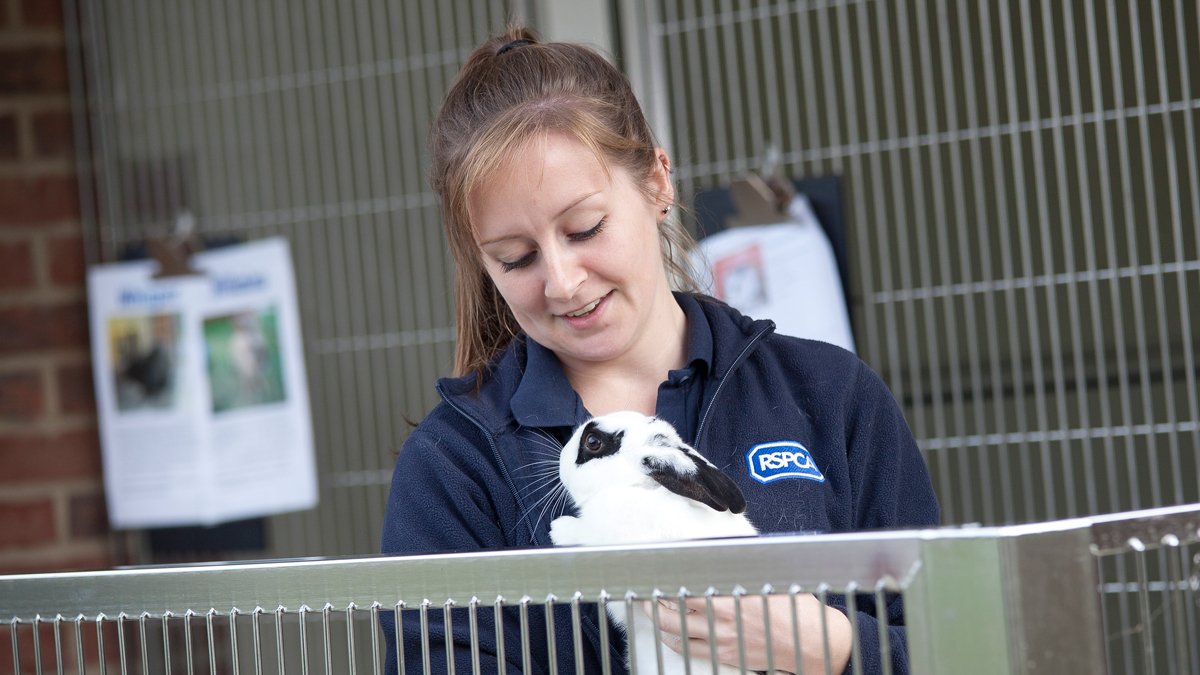 *UK domiciled graduates of full-time, undergraduate qualifications, in full-time employment, from higher education institutions
Job roles
Our BVMSci (Hons) Veterinary Medicine and Science course is accredited by the Royal College of Veterinary Surgeons (RCVS), which means that on successful completion of your studies, you'll have the academic requirements needed to register to work as a veterinary surgeon.
We'll prepare you for a wide range of careers, with typical roles including veterinary clinical practice, pathology, conservation medicine, research science, the pharmaceutical industry, food safety, and veterinary public health and policy. Hear from recent graduate, Tamsin Riley, about their first month as a qualified vet.
With the professional, business and communication skills learnt throughout the course, you'll also be highly desirable in other industries. This may include roles such as:
Ecologist
Environmental consultant
Higher education lecturer
Nature conservation officer
Scientific writer
Scientific researcher
Zookeeper.
Some students also use our course to apply for further study, including postgraduate research.
"Currently, I work as a small animal vet in Herefordshire. I love my job, the practice and the people I work with. They're all incredibly supportive and it feels great to finally be independent and in charge of managing my own cases, although at times it can still feel a bit intimidating! I enjoy working with clients and their animals, and I get a lot of satisfaction from helping them. The first time I got a thank you card and chocolates from a client was a big highlight for me."
Employers
Our alumni can be found all around the world, with recent graduates working for:
Animal hospitals
British Armed Forces
Charitable organisations such as the RSPCA
Research laboratories
Universities
Veterinary practices
Zoos.
Locations
Once you've graduated and you're registered with the Royal College of Veterinary Surgeons (RCVS), you can practise throughout the UK, Channel Islands and the Isle of Man.
You can also apply to practise outside of the UK and you'll be recognised for automatic registration by the Australasian Veterinary Boards Council (AVBC) and the South African Veterinary Council (SAVC). We're currently working towards accreditation by the European Association of Establishments of Veterinary Education (EAEVE), so you can practise across Europe.
Supporting your career journey
Over the last decade, our employment figures have been among the best in the UK. We offer careers information, advice and guidance to all students whilst studying with us, which is extended to our alumni for three years after leaving the University.
Find out more about our BVMSci (Hons) Veterinary Medicine and Science course