---
news
Two hospitality students represented Surrey at the Young Hoteliers Summit
Clotilde Laug and Jakub Kisala represented the University of Surrey for the first time at the Ecole Hotelière de Lausanne for a three day conference for the 10th edition of the Young Hoteliers Summit.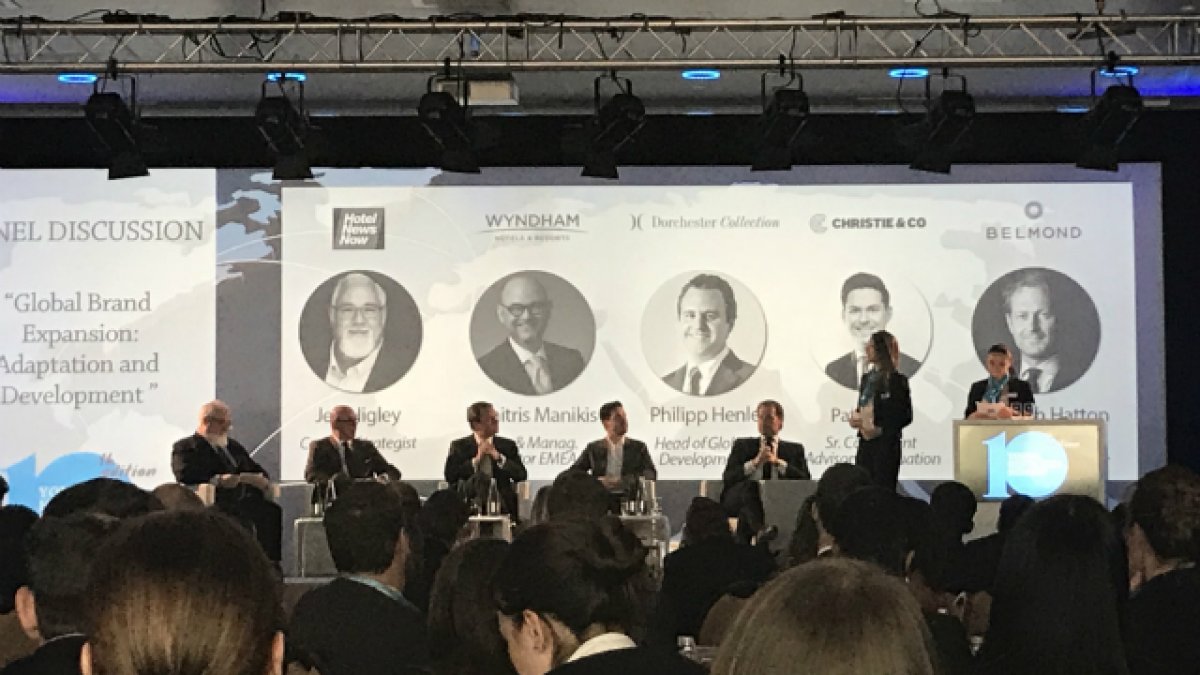 Between thw 25 and 27 March 2019, the 10th edition of the prestigious Young Hoteliers Summit unfolded in Switzerland. YHS is a yearly event hosted by the Ecole Hotelière de Lausanne, ranked 1st Hospitality School Worldwide, bringing together students from leading hospitality institutions and influential speakers in the industry from around the world. The summit attracted 90 delegates from 45 universities, the academic body, and professionals by taking advantage of its position as the most influential student-organised hospitality summit on a global scale.
The two second-year international hospitality management students representing our School Clotilde Laug and Jakub Kisala said, "This experience was a great opportunity to enlarge our social network as well as increasing the knowledge about current trends and issues in hospitality." Jakub's interest for the sector evolved through his growing involvement in the family hotel chain business Cristal Park in Poland. Starting as an F&B and event assistant for the chain, Jakub now became Brand Strategy and Marketing Coordinator. This entitlement especially gave him the responsibility of the chain's hotels and restaurants rebranding.
Thanks to seven years of experience in the polish hotel chain as well as the opening of the Ivy Collection in Guildford, Mr. Kisala has learnt about the importance of guest relations and excellent customer service. Clotilde started a career more recently as an event assistant in Paris for sports competition such as Rolland Garros or the EURO 2016. Thanks to her hard work and eagerness to learn, she managed to specialize in hotel management through her experiences as an F&B director trainee for the Ritz Paris, then as an event assistant at the Four Seasons Trinity Square for a year and now as a Front Office Guest Services Agent for the Four Seasons Hampshire. Miss Laug is now seeking to develop her career in the luxury hotel industry.
They comments saying, "Taking part of the Young Hoteliers Summit allowed us to meet prominent speakers and passionate hospitality students from around the globe through the keynote speeches, panel discussions, YHSessions, YHS Challenge and the networking sessions."