---
press release
Published:
13 December 2016
University of Surrey Professor wins highly prestigious award
Professor Diane Watt from the University of Surrey has been awarded a major research fellowship from the prestigious Leverhulme Trust.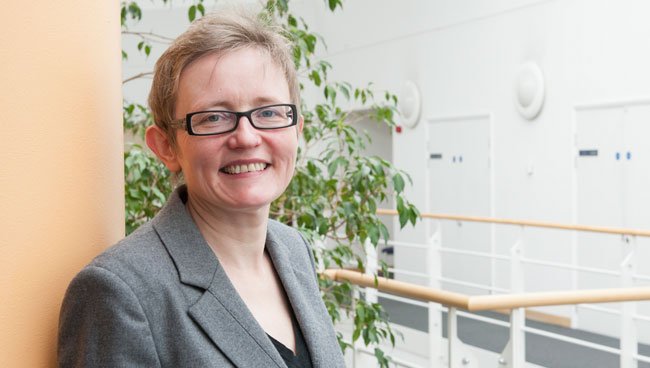 Distinguished Professor, awarded one of 33 research fellowship awards from prestigious Leverhulme Trust.
Research will give more in depth understanding of literary culture of women in early medieval England which is at risk of being forgotten.
Research will see academic travel across Europe in search of overlooked manuscripts.
This competitive award, of which only 33 were presented to academics across the country, enables well-established and distinguished researchers in the humanities and social science field to complete a single research project of outstanding originality and significance.
Professor Watt has been awarded over £100,000 for her project 'Women's Literary Culture Before the Conquest' which will allow her to examine the literary culture of women in early medieval England. This research will help provide a better understanding of this often overlooked period of English literary history and how it has helped form our rich cultural heritage.
This two year fellowship will see Professor Watt travel across Europe visiting a number of archives to examine in detail  original manuscripts and to source further information on this era.
Professor Diane Watt said: "I am delighted to have received this fellowship. This award will allow me to explore at greater depth the literary culture of women in early medieval England and assess the impact these figures have had on our scholarly heritage."
Professor Bran Nicol Head of School of Literature and Languages at the University of Surrey, said:"Congratulations to Diane on securing this prestigious award. This is a reflection of her hard work and dedication to the literary field and I know her research will have a lasting impact on how we view this period of literary history."
Media Contacts
---
Peter La
Communications & Marketing Manager (Research)
Phone: +44 (0)1483 689191
External Communications and PR team
Phone: +44 (0)1483 684380 / 688914 / 684378
Email: mediarelations@surrey.ac.uk
Out of hours: +44 (0)7773 479911