---
news
Published:
27 September 2021
Virtually Speaking: CTS champions human-machine interaction at the Languages and the Media Conference, 2021
For 26 years now, Languages & the Media has been one of Europe's leading conferences for the AVT industry and a vibrant hub for exchange, learning and discussion between academics, practitioners and the media industry.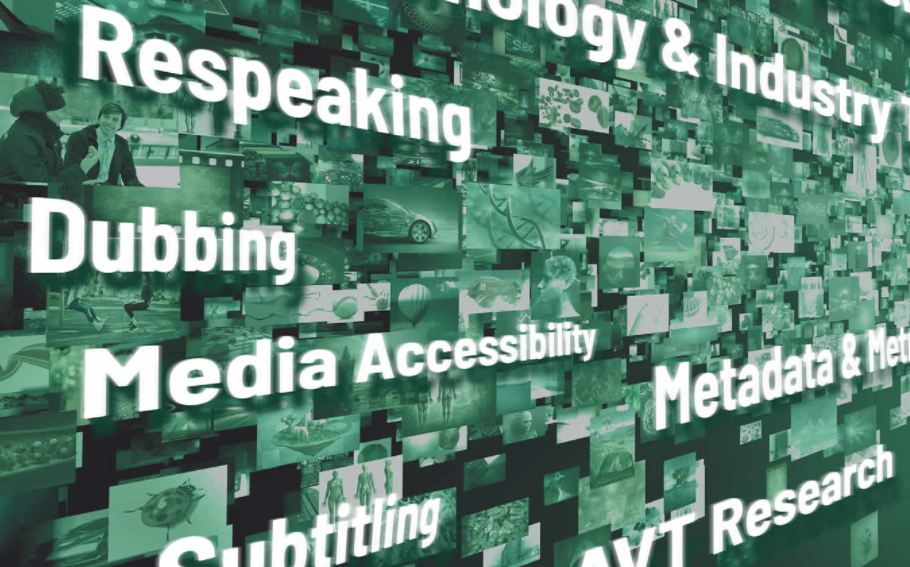 CTS registered a strong presence in the AVT research community at this year's long-postponed Languages & the Media conference, delivering results from two major research projects.
Elena Davitti and Tomek Korybski presented the preliminary results from MATRIC, a pioneering project which compares interpreting to a hybrid workflow involving intralingual respeakers and machine translation. The results are promising for the hybrid workflow and have triggered an interesting discussion with the community and industry representatives.
Following conclusion of the MeMAD ('Methods for Managing Audiovisual Data: Combining  Automatic Efficiency with Human Accuracy') project earlier this year, Sabine Braun and Kim Starr presented a summary of the tools and methods developed over the course of the project, placing them in the context of future implications for (semi) automating video descriptions.  
Both sessions were very well attended and sparked lively debate among the 'virtual' participants, but we sincerely hope to be able to meet together in person and continue our discussions face-to-face at the next Languages & the Media conference, currently tabled for 2022.
Featured Academics
---
Related content
---