---
feature
Published:
28 August 2018
Why bridge maintenance is as important as good design
In the aftermath of the tragic Genoa bridge collapse, Professor Marios Chryssanthopoulos reflects on the need for more investment in regular inspection and maintenance of bridges.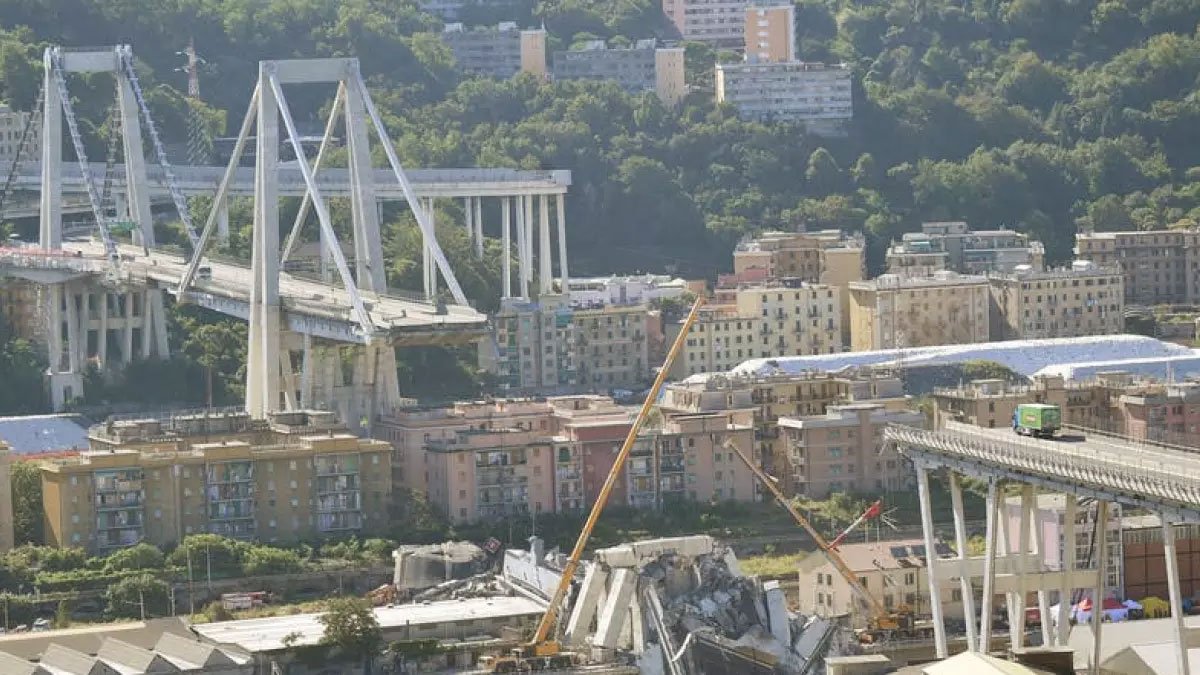 Professor Chryssanthopoulos, an expert in structural systems within the Department of Civil and Environmental Engineering, explores this issue in his article, 'Genoa bridge collapse: maintaining these structures is a constant battle against traffic and decay', published in The Conversation in August.
While the causes of the collapse of the Morandi bridge in Genoa, which was little more than 50 years old, are still being investigated, Professor Chryssanthopoulos writes: "It's important to understand that bridge engineering does not end when construction finishes and traffic starts to flow."
"Properly looking after a bridge during its long life is as crucial as having a good design, using high quality materials, and ensuring sound workmanship during construction."
In his article, Professor Chryssanthopoulos explains that although modern bridges are designed for a life of 100 years, the rapid expansion of Europe's motorway networks from the late 1950s onwards means that we need to be prepared for many bridges to exceed their planned lifespan in the coming decades.
Highlighting the need for public and government support as well as the commitment of skilled engineers, he writes: "We must understand that maintenance budgets need to be set at levels that far exceed those that would allow engineers only to 'firefight' the most severe problems, as is becoming worryingly commonplace."
Professor Chryssanthopoulos describes successful and timely maintenance projects such as the application of corrosion protection measures in the early 1990s to the Midlands Link motorway viaducts, which suffered from chloride-induced steel corrosion from exposure to salt used to de-ice the roads.
Reflecting on the Morandi bridge disaster, which took the lives of 43 people, he concludes: "In the shadow of this terrible loss of life, it is worth remembering that bridge inspection and maintenance may be annoying for commuters – but it is crucial."
Read Professor Chryssanthopoulos's full article in The Conversation.
Discover our programmes in civil and environmental engineering.