Online book of condolences for Professor Stephen Gourley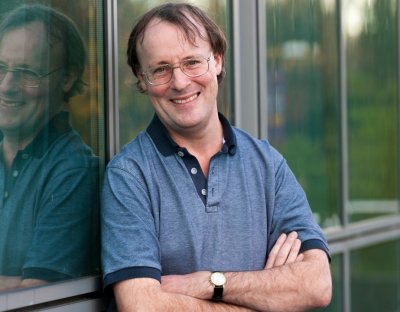 This page has been created for Stephen's colleagues, students, collaborators, friends and family to leave messages of condolence, to remember Stephen and to share stories and fond memories of him. 
Contribute a message
If you would like to contribute a message to this page, please complete the form below.
Please note that messages will not appear immediately, as there is a moderation process. Read the privacy notice regarding how your data is used.
Professor Stephen Gourley Memorial Fund
To commemorate Stephen Gourley's life as a friend, colleague and teacher, a memorial fund has been created. To find out more, or to make a contribution, please visit the Professor Stephen Gourley Memorial Fund page.
Messages of condolence
Stephen was an integral part of the department and we will miss him very much. Stephen was a brilliant and passionate teacher, very much loved by our students and always willing to share and discuss with his colleagues. Stephen was always available for advice, whether it was on mathematical research, a grant application, or British traditions. He kindly shared his promotion application and insights when I asked him for advice about my own application the year after he got promoted. I will also greatly miss his insights and care as our Director of Research. I have fond memories of conversations about his travels and love for flying in the common room, while both making a cup of tea. Stephen leaves a big hole and my sympathy and thoughts are with his family and friends.
Gianne
I will always remember Stephen for his kind and gentle presence and for the wonderful conversations we often had in the common room. He had such a positive influence on colleagues, and his measured and educated word will be greatly missed. He had an endless passion for knowledge, and this immediately resonated with his students and with everyone around him.
Ale
I started Mathematics at Surrey as an undergraduate aged 56, with a previous degree in Chemistry, and so very much a mature student. Stephen was my personal tutor and lectured to me during the three years of my BSc, and was my PhD supervisor for the years starting in 2004. He was my "senior colleague" when I joined the Surrey academic staff in 2007.

As a teacher and lecturer, he was a gifted communicator, able to enthuse his students and to explain the most seemingly complicated ideas with great clarity. As a supervisor he was a light touch guide, directing research in a subtle yet insistent manner, steering the student away from intellectual foxholes towards more productive areas.

During my postgraduate research I had two bouts of depressive illness. Stephen was a most supportive, understanding and helpful supervisor, notwithstanding my being some twenty years older than him. My recovery was certainly assisted by his attitude.

As a "senior colleague", with his mathematical knowledge and general wisdom and common-sense he was a marvellous resource for me as I started work as an academic.
Above all, as a friend he was interesting and interested, with a wry sense of humour and a shared hatred of useless bureaucracy. His family, students, colleagues and friends will miss a remarkable man.
John Rayman
Stephen was a wonderful person. My sincere condolences.
Claudia
Stephen was a supportive and helpful colleague who I will greatly miss. I valued that he was a very positive presence in the department always providing a very sensible and reasonable perspective on life. His excellence in both teaching and research and the importance he attached to both was/is an example to follow.
Carina Dunlop
Stephen, You are sorely missed. You were a much-valued colleague - I well remember the occasion in the Staff Student Liaison Committee when the students responded to a question on how we could improve our courses with "Have them all taught by Prof. Gourley". Rest in peace.
Anne
Prof. Gourley is not just a lecturer who taught me two subjects in my Undergraduate years, but also my personal tutor throughout the years in Surrey. He was not only willing to offer help to my study, but also share his experience in my personal life. I was shocked when told that Prof. Gourley passed away because I saw him in good shape before the lockdown in 2020. He's a good teacher and will be one of many important people I met during the years in Surrey that will remain in my memory forever.
Junming
Stephen was one of life's constants: an exceedingly good mathematician and a much respected teacher of mathematics. In the ever-changing world of modern academia, nothing much else really matters. Stephen never lost sight of core values and practices. Independent minded, but above all collegiate, Stephen will be sorely missed by staff and students. RIP.
Ian Roulstone
Stephen was a great colleague to talk to and to discuss ideas with. In particular he was great to talk to about teaching matters. Stephen was an excellent lecturer, who was widely loved by undergraduates, and had so many sets of old notes which he was always happy to share with you. When I redesigned the second year fluids module, he produced a whole set of notes on the topic which were very useful to include. Stephen will be greatly missed.
Matt T
Very sad to hear of the passing of prof Gourley - despite advice not to, I definitely chose modules based on hope that he would be taking them as his lecturing style was so inspiring. I was very interested to hear about his stance on vaccinations for the Covid pandemic. It's a shame that he wasn't around to see the impact that it's had.
Alex
Stephen was a valued colleague. The absence of his quiet humour and dependable nature leaves a gap in the department - he is missed, but warmly remembered.
Janet
Professor Gourley was my personal tutor and will be missed. He supported my enthusiasm for mathematics and always gave helpful advice. It was always a pleasure to speak with him.
Benjamin
My deepest condolences to Stephen's family. Stephen was a great lecturer and an even better person. Always supportive and more than willing to help others.
Temur
I did my PhD in Statistics at Bath University and shared an office with Stephen for several years. I was sad and shocked to read a few weeks ago about his premature death, and wanted to express my sympathy to his family and colleagues at Surrey University.

Like Stephen, my wife was born in Northern Ireland and we had a memorable journey with Stephen there in 1991 – the first time, I think, that he was back there in many years. We travelled by car to Holyhead and then by ferry to Dublin, then to Belfast; we had many mini adventures with him on that journey. We thoroughly enjoyed his company and had dinner and lunch with him often in Bath. His permanent choice of square-shaped pies for lunch - regardless of the flavour - was always a source of amusement.

Stephen was a brilliant mathematician as was immediately obvious to anybody who talked to him about maths. He loved travelling, sometimes just for the sake of it: I remember he used to find return flights which required him to stay on the plane! He had a subtle sense of humour and was unfailingly kind and polite. I'm sure he'll be missed by his colleagues and students.
Mario CB
I worked in the same office as Stephen, when we were PhD students in the School of Mathematical Sciences, University of Bath in the late '80s and early '90s. All of us from Office 1W4.19 remained in touch. I remember Stephen for his hard work and the help that he provided when I was stuck on mathematical problems.

Stephen did a fantastic and highly supportive job as our Mathematics External Examiner, always keeping in mind the best interests of our students. One year he presented a seminar which showed both the theoretical breadth of his research and the range of its applications.

Stephen was great company and a first rate mathematician. I know that he will be much missed.
Julian
Stephen was a kind, funny and warm colleague. I always remember him with a smile, and am very sad that he is gone so soon and that there will be no further occasions to exchange a 'Good afternoon, Professor Gourley' with him on passing in the corridor.
Rebecca
I still could not accept the fact that Stephen left us. He was so passionate about math, teaching, beer, hiking, and traveling. He was the kindest gentleman and always patient to people around him. He had a sophisticated sense of humor and I will always remember the interesting jokes and stories he talked. He is alive in my memory.
Rongsong Liu
Prof Gourley taught a few of the module options on the BSc Mathematics whilst I was a student during 2011-15, and I always enjoyed them. They were never boring and he always treated us as equals (e.g. noting that we may not be at our most enthusiastic during the lecture slot at 5pm on a Friday).
I always felt that I had to choose between my interests of maths and biology, however, his modules and seminars in mathematical biology opened my eyes to the possibilities of working across them both.
His lectures were never dull with his quirky nature. I remember fondly of how when teaching resonance, he mentioned that a local bridge in Guildford would resonate far more than it should if just a few people jumped in unison whilst on it. Naturally, I told my flatmates, and we all went to test it out, and found that he was certainly correct!
Clareece
From the very first time we met with Stephen we understood each other very well at the personal level as we had a lot of things to share. Both of us had a modest upbringing as a child, once Stephen told me a story that his father came home with his wage and made a tree on the kitchen table with the banknotes; and he never saw that much money together. Once Stephen visited me at Stirling when I had a roadster, which he really liked and was pondering to buy a nice car himself, as he was still driving an old Toyota at that time, I wonder if he ever bought that nice car... Because of our shared view of the world every time we met we had meaningful discussions and spent quality time together with Stephen.
Jozsef
I first met Stephen when we were both postdocs. It was always an absolute pleasure to work with him - he was intelligent and also incredibly witty and fun to be around. I am so sorry to hear of his passing. My deepest sympathies to his family.
Helen Byrne
Dr. Stephen Gourley was a gentle and generous soul. I'm missing him dearly.
Aziz Yakubu
I had the privilege of being a co-author with Stephen and the honour of calling him as a friend. His trips up here to Dundee during the summers were always a highlight and I thoroughly enjoyed the return legs down in Surrey. I learned a great deal through his deep knowledge, sharp intellect and most of all his gift for gently explaining mathematics so that all seemed easy by the time he had finished. Busy days, then pleasant evenings spent sampling the local ales while Stephen would eagerly discuss travel and the next must-go place on his world list. A true gent. A great scholar. A friend. In his quiet way, he left the world a better place than he found it.
Dyce
I am an ecologist that was introduced to Stephen by Rongsong Liu. Stephan, Rongsong and Don DeAngelis and I collaborated on a theoretical study of the dynamics of a classic ecological event, the 10-year hare cycle. I was amazed at the deep insight Stephen developed into the mechanism of the hare cycle and the skill with which he, Rongsong, and Don mathematically analyzed the role pant chemical defense might play in the cycle's mechanism. To date, their analysis is the only explanation of the hare cycle's mechanism that has not been disproved by over 50 years of ecological experimentation. Furthermore, Stephen on his own initiative deeply analyzed how boreal woody plants might optimally allocate resources to defense against snowshoe hares. His analysis produced several totally unexpected results, and to date each of his predictions has been verified experimentally. These amazing results of Stephen's mathematical analysis will, I suspect, become classic examples of the power of excellent mathematics in the study of ecological dynamics.
I close by agreeing with all of the positive attributes of Stephen pointed out by others.
John P. Bryant, Emeritus Professor of Ecology, Institute of Arctic Biology, University of Alaska Fairbanks
I was so shocked by Stephen's passing away. I could not believe it and I refused to believe it for quite a while. Stephen was a great friend of mine for more than 20 years. As a friend, I enjoyed every meeting with him, every chat with him, every hiking with him, and every meal with him. As a collaborator, I shared many common research interests with him and I learnt a lot from him in our collaborations. Our friendship and collaborations later extended to some of my former students and postdocs --- he was so nice and supportive to them, and I was very impressed by and grateful for his guidance and mentorship to these young people. Stephen was a true gentleman --- friendly, caring, considerate, humorous, and stimulating; and hosting his visits was the easiest and most pleasant thing. Stephen will be remembered by me, and I am sure, by many others as well.
Xingfu Zou
It broke my heart to learn the sad news of Stephen's untimely pass. I had the fortune of knowing Stephen through our six joint papers in six years, all of which were engaging and initiated by him while he was visiting me at Arizona State University. He is a man full of ideas, care and energy. He is a master of differential equations of any kinds and a great mathematician whose work impacted so many. A shining star disappeared.
Yang Kuang
I don't know what to say and I can't believe what I heard. He was my PhD supervisor and he was a friend of mine for three years. He was kind, honest, loving, intelligent, hard-working, and I hadn't met him for 18 years and I was going to visit him next summer. I can only say my very heartfelt condolences to Stephen's family, and this is God's command and we must accept it.
Prof. Jafar Al-Omari
Stephen Gourley was a valued colleague in the community of researchers in mathematical biology. He contributed many outstanding works in our subjects. In my collaborations with Stephen, he contributed greatly to our mathematical modeling of wound healing experiments, which have major applications in cancer research. His legacy in mathematical and scientific research will endure. In addition, Stephen was a valued friend.
Glenn
RIP Stephen. Stephen was the very first senior researcher visiting me at my early career in Hong Kong, which helped me a lot to grow up as an independent researcher. He will live forever in his wonderful pieces of papers. I'll miss his kindness, enthusiasm and unconditional helps.
Yijun Lou
Stephen,
Thank you for your kindness and humour over the past twenty-five years.
I will always treasure those happy memories.
Fiona