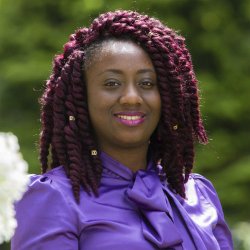 Biography
Ekelechi joined SHEC as a Research Fellow in Health Economics and Health Services Research in November 2015. Her academic background is in Economics and she holds a BSc (Hons) in Economics, an MSc in Development Economics and Economic Policy Analysis from the University of Southampton, and a PhD in Economics from the University of Aberdeen. As well as working on a number of research studies, she has also handled several research consultancy positions funded by International and Non Governmental Organisations. She has also gained experience in carrying out systematic reviews, organising and conducting training on systematic reviews for medical practitioners and providing methodological support.
She is currently working on an EU-funded project MOCHA (Models of Child Health Appraised) where she is undertaking a skill set and workforce evaluation of primary health care for children in 30 European Countries. Her main interests lie in the area of Child and Maternal Health, Development Economics and Evaluation Methods.
Research
Research interests
1. Child and Maternal Health
2. Development Economics and Evaluation Methods.