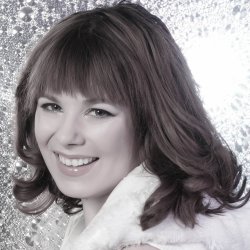 Dr Holly Luhning
---
Lecturer in Creative Writing
BA, MA, PhD
Biography
Biography
Holly Luhning is a Lecturer in Creative Writing. Prior to coming to Surrey, she was a Leverhulme Visiting Research Fellow at the University of Chichester and held a Social Sciences and Humanities Research Council of Canada (SSHRCC) post-doctoral fellowship at McGill University.
Research interests
Creative writing (poetry and prose), theories of the body, eighteenth-century literature, Eliza Haywood, print culture
Departmental duties
Surrey New Writers Festival coordinatorPersonal Tutor coordinator
Publication highlights
Books
Quiver. (novel). Toronto: HarperCollins Canada, February 2011; New York: Pegasus Books, July 2011.
Sway. (poetry) Saskatoon: Thistledown Press, 2003.
Book Chapters
"Bodies in Culture: Eliza Haywood and Love in Excess." Women in Fashion. Ed. Tiffany Potter. Toronto: U of Toronto Press.
Academic Journal Articles
"Entertainment and Didacticism: Eliza Haywood's The Unequal Conflict and Fatal Fondness." Lumen, Canadian Society of Eighteenth-Century Studies, volume 30, 2010. 161-174.
"Disability and the Disenfranchised in Eliza Haywood's The Rash Resolve." Age of Johnson, AMS Press, volume 20, 2010. 173-91.
"A Crafted Debut: Haywood's Love in Excess and the Literary Marketplace." Lumen, Canadian Society of Eighteenth-Century Studies, volume 29, 2009. 97-110.
"Manacles of Madness: Eliza Haywood's The Distress'd Orphan; or, Love in a Madhouse." eSharp, University of Glasgow, issue 8, Autumn 2006.
My publications
Publications
Eliza Haywood's literary debut, Love in Excess (1719), gained a wide readership, was a commercial success, and established Haywood's notorious yet profitable reputation as a scandalous woman novelist. William Chet-wood, Haywood's publisher, introduced and subsequently marketed Love in Excess to the reading public in a deliberate manner. He used dedications, readers' responses, strategic prefatory material, and special editions not only to promote the sales of Love in Excess, but also to construct a glamorous and risqué authorial persona for Haywood that subsequently characterized her writing. This paper will examine this prefatory material and consider how and why Chetwood and Haywood achieved the construction of this effectively profitable persona. Through this commodification of her writing and persona Haywood publicized the authenticity and cultural relevance of her work. Her successful participation in the literary marketplace was instrumental in achieving a wide readership not only for herself, but also for other women novelists.
Eliza Haywood's ability to simultaneously embrace yet critique the social standards of her time allow her to synthesize and expand on specific manifestations of these social apprehensions, particularly in regard to women's social and sexual conduct. The companion novels The Unequal Conflict (1725) and Fatal Fondness (1725) reflect a knowledge of and engagement with several tenets presented in ladies' conduct literature, yet often contest the advice these texts give in regard to achieving the model behaviour these texts promote. In these novels in particular, Haywood creates texts that are both broadly entertaining to readers, yet engaged with an established dialogue about ladies' conduct. Haywood's didacticism is made possible by her texts' ability to entertain. In contrast to the dry, moralizing advice or admonitions presented in conduct literature, this combination allows Haywood to embody a socially convincing didacticism in her stories.
The body is unveiled, not as a terra incognita, but as terra to be rediscovered. The authors ? whose diverse origins echo the multiple media used to convey their ideas ? establish a link between bodily metamorphosis and psychological fissures. The body is a locus of paradoxes: deformed, infected, monstrosised or negated but at the same time fascinating, intimate or sensual. Here, readers will open the door of disruption. They will explore the flesh or the inner processes of the body, the idea of its degeneration, even its perception as a gaping wound. The authors in this volume question the very notion of identity as they embark on a journey to reflect on the self. Life itself is a shapeshifting dance we unknowingly join in its myriad of colours and moves.
Eliza Haywood was one of the most popular and prolific writers of the early eighteenth century, and in the 1720s her output alone accounted for a significant percentage of all writing being published in English by women.She achieved a high profile presence, became an example that women?s writing could be a lucrative product, and moved into a position to interpret and produce popular tastes about sexuality, the body, gender, and social behaviours. Haywood?s writing reflected and responded to this popular interest in bodies, while it also capitalized on the opportunities the changing marketplace allowed new writers, especially novelists, to engage with and influence a reading public.
Luhning HR
(2010)
Disability and the Disenfranchised in Eliza Haywood?s The Rash Resolve,
Age of Johnson: a scholarly annual
20
pp. 173-191
AMS Press
Eliza Haywood?s early novels, such as The Rash Resolve (1723), largely conflate sentimental and erotic literature; this style, termed amatory fiction, is well-suited to both racy narratives and social critique. Haywood uses tangible symbols, such as the female body, the deformed body, and the male body, to illuminate unfair and oppressive cultural and social systems. In The Rash Resolve, the bodies in the text reveal, motivate, and at times even constitute character and the direction of the narrative. Haywood uses common cultural understands to construct narrative events through characters? corporeal realities; by casting bodies and physicality in a central role in The Rash Resolve, Haywood creates ambiguous, if not subversive, commentary in regard to social status, courtship, and economics.
Luhning HR
(2011)
Quiver,
HarperCollins Canada
In sixteenth-century Hungary, Countess Elizabeth Báthory tortured and killed over six hundred servant girls in order to bathe in their blood; she believed this brutal ritual would preserve her youth and beauty. Danica, a young forensic psychologist, is drawn to Báthory?s legend. She has moved from Canada to England to work at Stowmoor, a Victorian insane asylum turned modern-day forensic hospital. One of her patients, the notorious Martin Foster, murdered a fourteen-year-old girl in homage to Báthory. He cultivates his criminal celebrity, and Danica struggles to maintain a professional demeanor with the charismatic Foster as she begins to suspect that his activities may be linked to a cabal that idolizes the countess. Danica?s life in London becomes increasingly complicated when Maria, a glamorous friend from Danica?s past, arrives to do archival work in the city. She claims to have discovered Báthory?s long-lost diaries and she slowly reveals to Danica the horrific, yet fascinating passages. As Danica?s career and her relationship with her artist-boyfriend, Henry, falters, Maria lures her into a complex social sphere. Unsure of whom to trust as her professional and personal lives become dangerously entwined, Danica must decide what she is willing to risk to satisfy her attraction to Báthory?s ominous legend.
The legitimacy of the historical novel as a means of interpreting the past continues to divide critics. The immense readership of such notable examples of the genre as Hilary Mantel?s Wolf Hall has led some academic historians to express anxiety about the potential of fictionalised histories to distort how the past survives in public memory. The novel is traditionally regarded as having less rigorous constraints in how it approaches archival material than academic history and greater freedom to invent when the historical record is deficient. But while these freedoms are alarming to many historians, it is the same lack of constraint and licence to invent for which the historical novel is also celebrated, along with its potential to challenge preconceptions of historical periods, characters and events. It is these factors that make the genre especially suitable for recovering marginalised histories where the historical record is impoverished. My thesis is both a critical and practical interrogation of how the novel can engage with marginalised history, specifically the historical experience of homosexual desire. I am looking at homosexual desire within the context of the late nineteenth century, a period that has received a good deal of attention from academics in the last 15 years; recent scholarship has focused on the more complex range of homosexual identities that have been overshadowed by the dominant Wildean archetype. My novel, ?Among Christian Men?, which is the main component of this thesis, employs fiction as an alternative way of contributing to the historiography of male homosexuality. My critical chapters explore the significance of a creative rather than critical approach to historical sources. My novel dramatises the Cleveland Street scandal of 1889, which forced the subject of sex between men on public consciousness. Within the novel I explore the significance of homosexual scandal in relation to British imperialism and national identity. In foregrounding these themes I intend to show how homosexual desire was considered to be a threat to imperial prowess, which in turn accounts for why the experience of homosexual desire has been largely absent from how this period exists in public memory. ?Queering the National Narrative? is a project of reclamation.