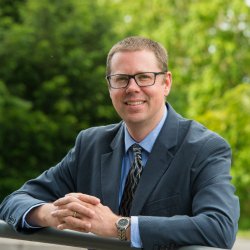 Biography
Biography
Dr Jason Stienmetz is a Lecturer in Tourism. Prior to joining the University of Surrey in 2016, Jason worked at the University of Florida as a Research Coordinator for the National Laboratory for Tourism & eCommerce and was also an Adjunct Lecturer teaching research methods to both undergraduate and graduate tourism students. Jason was awarded his doctorate in Business Administration from Temple University Fox School of Business in 2016 with his dissertation "Structural Implications of Destination Value System Networks." Jason earned a Master of Tourism Administration from the George Washington University Business School and also has a BS in Hotel, Restaurant and Tourism Management from the University of Wisconsin.
Jason is proud to have served as a Community Economic Development Specialist with the United States Peace Corps in Costa Rica, where he was involved in a number of projects related to eco-tourism, technology education, and micro-finance. Jason has also worked as a researcher for the U.S. Travel Association and the International Institute for Tourism Studies.
Jason has conducted numerous research consultancy projects with tourism industry practitioners and has published in leading academic journals such as Journal of Travel Research and Tourism Management. Jason is an active member of the Travel and Tourism Research Association and the International Federation for IT and Travel & Tourism, and serves on the editorial board of the Journal of Travel Research and the Journal of Information Technology and Tourism.
Research interests
Measuring, modelling, and managing tourism destination systems; marketing evaluation; visitor experience and value creation; "smarter" tourism management; big data
Teaching
Undergraduate• Business Environment• Tourism Management• Technology, Media, and Data
Postgraduate• Digital Marketing and Social Media• Tourism Social Science
Departmental duties
Deputy Programme Leader MSc/MBus/EM Tourism Programmes
Tourism and Events Applied Dissertations Coordinator
SHTM Research Seminar Series Coordinator
Affiliations
Travel and Tourism Research Association
International Federation for IT and Travel & Tourism